National Farm Workers Association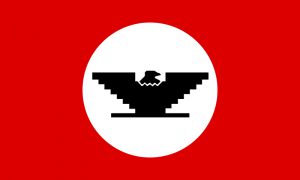 September 30, 1962
"Deportee (Plane Wreck At Los Gatos)" by Woody Guthrie
César Chávez & Dolores Huerta
César Chávez was born on March 21, 1927 in Yuma, Arizona. Dolores Huerta was born in Dawson, New Mexico on April 10, 1930.
In 1939 the Chávez family left Yuma for California to find work as migrant farm workers. In 1942 César Chávez had to leave school in order to help support his family.
In August 1942, with a labor shortage caused by an expanding number of American men joining the military, the US and Mexican governments began the Bracero Program ("strong arm" in Spanish). The US permitted Mexican workers into the US as temporary contract laborers.
César Chávez was in the Navy for two years. At the time Mexican-Americans could only work as deckhands or painters.
National Farm Workers Association
Community Service Organization
In 1947 Fred Ross, Antonio Rios, and Edward Roybal had founded the Community Service Organization, a Latino civil rights group. In 1952, César Chávez joined the CSO.
Dolores Huerta learned about activism and generosity from her mother Alicia Chávez Huerta. Alicia was active in her community of Stockton, California Alicia and often provided free housing for migrant workers in her hotel.
In 1955 Dolores Huerta co-founded the Stockton chapter of the Community Service Organization. It was through the CSO that she met César Chávez, now the CSO Executive Director.
National Farm Workers Association
Common cause
Huerta and Chávez found that they shared a common vision of organizing farm workers. Unfortunately, that was not part of the CSO's vision.
As a result, in the spring of 1962 César and Dolores resigned from the CSO and began the National Farm Workers Association. Chavez moved with his wife and eight small children to the farm town of Delano, CA and dedicated himself full-time to organizing farm workers. Dolores Huerta and others later joined him.
National Farm Workers Association
September 30, 1962
On September 30, 1962 Huerta and Chávez convened the first convention of the National Farm Workers Association. They assembled in an abandoned movie theater in Fresno, CA. At it the group unveiled for the first time their flag: the distinctive bright red flag with a black eagle on white.
National Farm Workers Association
Peregrinácion
It was both literally and figuratively a long road that the NFWA faced to have employers meet their demands for fair wages and safe working conditions. To bring attention to the plight of farm workers, on March 17, 1966 Chávez began a 340-mile Peregrinácion (pilgrimage) from Delano to Sacramento.
It ended on April 10. Along the way, thousands of supporters joined Chávez and Huerta.
The march drew national attention to the suffering of farm workers. At the rally Huerta stated, "We are no longer interested in listening to the excuses the Governor has to give in defense of the growers, to his apologies to them for not paying us decent wages or why the growers cannot dignify the workers as individuals with the right to place the price on their own labor through collective bargaining. The Governor maintains that the growers are in a competitive situation. Well, the farm workers are also. We must also compete—with the standards of living to give our families their bread."
During the march and after a four-month boycott, Schenley Vineyards negotiated an agreement with NFWA–the first genuine union contract between a grower and farm workers' union in US history.
National Farm Workers Association
Lifetimes
Chavez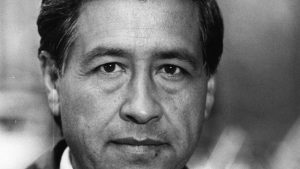 Chávez dedicated his life to the goal of better working conditions. He died at the age of 66 on April 23, 1993
Huerta
Huerta continues to work for those same goals and others have recognized her efforts such as on May 29, 2012 when President Barak Obama awarded the Presidential Medal of Freedom to her.  [NBCLatino article]
The NY Times Ken Jaworowski wrote a review of Peter Bratt's 2017 documentary, "Dolores." Jaworowski's lead paragraph was: "You can judge Dolores Huerta by what others say about her. Just choose a side: Bobby Kennedy, Barack Obama and Bill Clinton have sung her praises, while Richard Nixon, Rush Limbaugh and Bill O'Reilly have disparaged her ideas. Better yet, judge her by her accomplishments, which are outlined in "Dolores," a documentary that extols her lifelong, and seemingly unlimited, fighting spirit in the service of workers' rights."
National Farm Workers Association