Jimi Hendrix Swan Song
September 6, 1970
Hendrix's last live concert song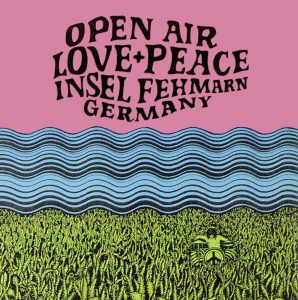 Open Air Love and Peace
Isle of Fehmarn, Germany
4, 5, & 6 September 1970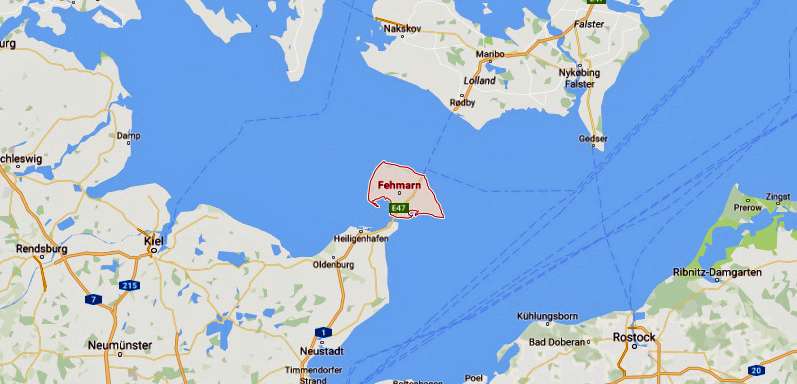 Isle of Wight
Just as Woodstock had inspired other young entrepreneurs to try their hand at organizing their own festivals, the Isle of Wight's festivals, particularly 1970's, inspired Helmut Ferdinand, Christian Berthold, and Tim Sievers to do the same.
And just as the Isle of Wight was an island concert (duh), these three young men chose the Isle of Fehmarn, between West Germany and Denmark. The idea was a sensible one: book the artists appearing at the Isle of Wight after that event on August 28, 29, and 30.  Such Woodstock names as Melanie, The Who, Sly and the Family Stone, John Sebastian, Joan Baez, Richie Havens, and most importantly of all, Jimi Hendrix.
Interesting financing
Like any young men with an idea, they needed money to back it. Beate Uhse put up 200,000 German Marks in advance and offered the use of her 20 German sex shops as additional ticket sale offices. She was a stunt pilot and opened the first sex shop in the world. [Beate died in 2001. Her company,  Beate Uhse AG is listed on the Frankfort Stock Exchange.]
Jimi Hendrix Swan Song
German Max Yasgur
Ferdinand, Berthold, and Sievers selected an area called  Flueggerstrand and rented a field belonging to a farmed named Störtenbecker. They converted a nearby school into a temporary hospital.
With unpleasant echos of Woodstock in the air, they…
had to ask local breweries and dairies to provide beverages as the company they hoped to contract refused. 

asked the German Red Cross to provide a mobile kitchen for the warm meals.

built two fences around the festival area

installed a few telephone boxes.


rented a gigantic sound system from England

Joan Baez and John Mayall cancelled because they feared non-payment after learning of poor ticket sales.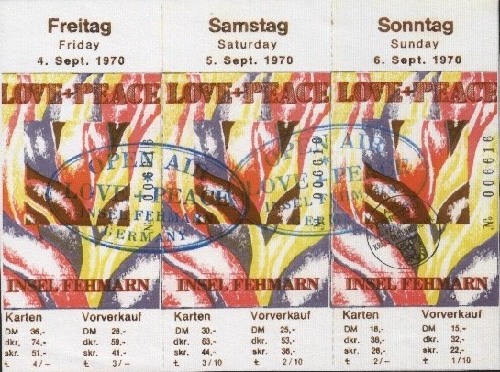 Jimi Hendrix Swan Song
Bad Weather Bonus
As if the pre-festival similarities to Woodstock weren't enough, the day the festival started, so did the rain.  Unlike Woodstock, a German biker group called the "Bloody Devils" arrived and supplanted the planned security.
Jimi Hendrix Swan Song
The Jimi Hendrix Experience (Hendrix, Billy Cox on bass, and Mitch Mitchell on drums) were on Saturday's schedule. Rain cancelled that appearance, but Hendrix, already paid, played the next day.  Bootleg copies of that performance existed for year, but on December 13, 2005 Dagger Records released the best-sounding recording.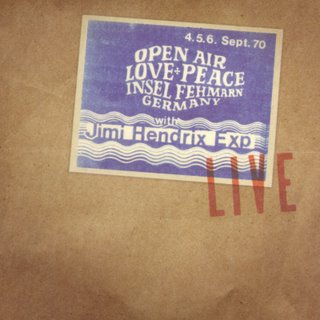 It was his last concert. Hendrix died in London on September 18. The monument pictured below now commemorates that performance on the Isle of Fehmarn.
Jimi Hendrix Swan Song
It was a difficult month for rock fans, particularly those who had attended Woodstock. On September 3 Canned Heat's Alan Wilson died. Hendrix on the 18th. And Janis Joplin on October 4.
All were 27 years old.
Jimi Hendrix Swan Song