1966 Monkees Premiere
September 12, 1966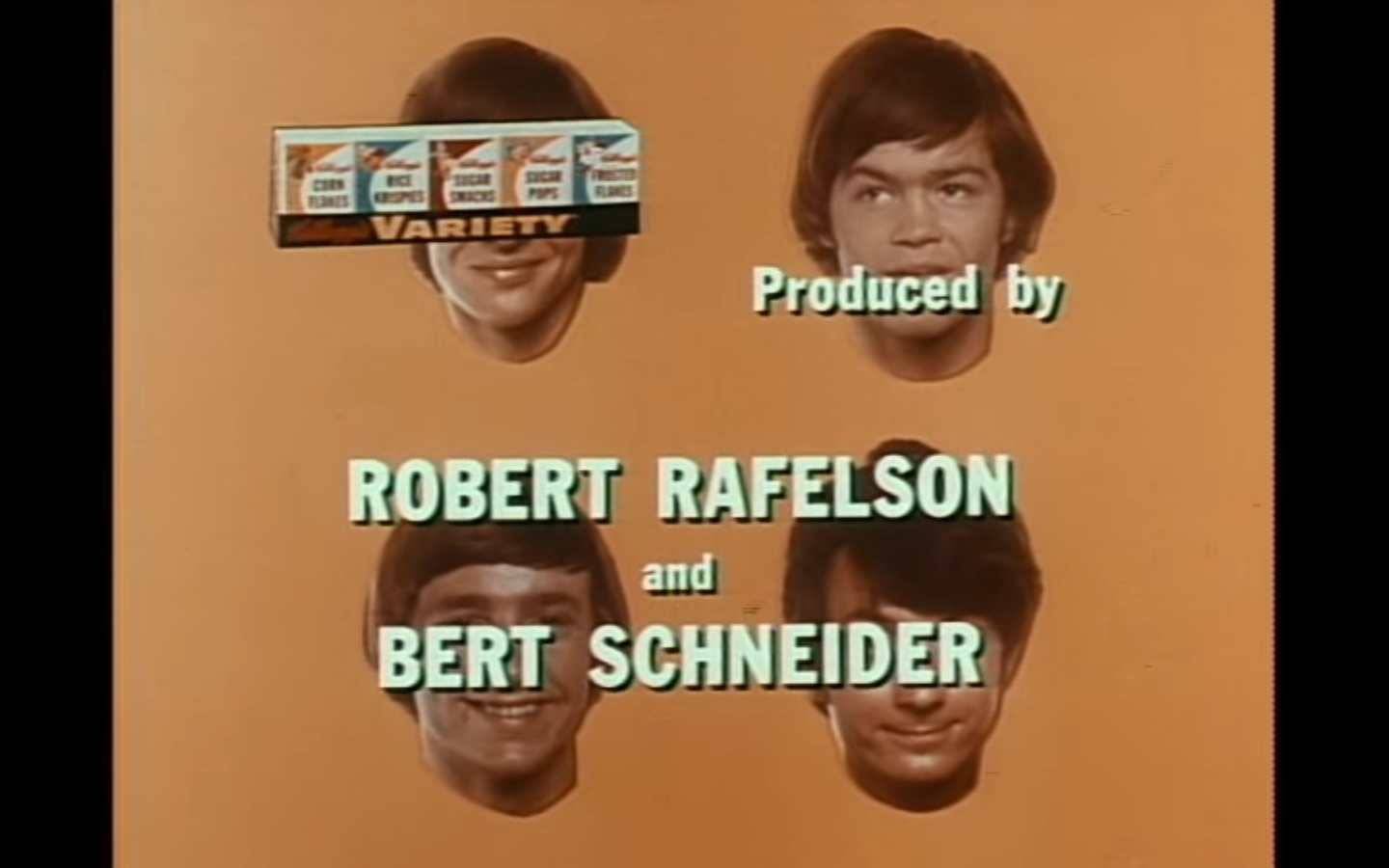 Beatlemania
The American Beatlemania that began in 1964 affected American businesses in many ways. The British Invasion, though initially referring to the dozens of British performers and bands that followed on the heels of John, Paul, George, and Ringo, spread commercially into clothing and other media, too.
1966 Monkees Premiere
1966
By 1966, Bob Dylan had gone electric. The Beatles had gone herbal. Brian Wilson was petting sounds. And NBC decided that a faux Beatle TV show was a good idea.
It was.
1966 Monkees Premiere
1965
The idea to "create" a band was not new. Al Grossman created the Peter, Paul, and Mary trio, but the idea to create a band based more on acting than musical ability was new.
The first person to become a Monkee was 20-year-old Davy Jones. Jones had been a child actor and actually had an odd Beatle connection. He had played the Artful Dodger in the 1962  Broadway show Oliver!.  He performed a scene from that play on The Ed Sullivan Show the same night as the Beatles' first appearance on that show, February 9, 1964.
An ad for the other three spots attracted 437 applicants. Chosen were Michael Nesmith, Micky Dolenz, and Peter Tork.
Nesmith had actually worked as a musician.  Micky Dolenz was an actor who had starred in the TV series Circus Boy as a child.
The network selected Peter Tork last.  Stephen Stills had tried out but did not get the gig. Stills was the one who had told Peter Tork about the call.
1966 Monkees Premiere
Monkees Premiere
Like any TV project, many people were involved. Don Kirshner was head of music and he selected Tommy Boyce and Bobby Hart to write music for the show and album. The Monkees themselves had limited roles musically, particularly at first. All these contradictions upset many in the band, particularly Michael Nesmith.
Eventually the four had much more control.
But…
As an opening salvo, Colgems released the The Monkees' first single, "Last Train to Clarksville" on August 16, 1966, The first broadcast of the television show was on September 12, 1966 on NBC.
Colgems released the album, The Monkees, on October 1. It reached Billboard's #1 album on November 12 and was there for 13 weeks; it charted for 78 weeks.
1966 Monkees Premiere
Duchess of Harmonica
In the first episode, "The Royal Flush," the Monkees foil a plot to assassinate princess Bettina, the Duchess of Harmonica. The show had two seasons with a total of 58 episodes.
Davy Jones died on February 29, 2012 (NYT obit).
Peter Tork died on February 21, 2019 (NYT obit)
Mike Nesmith died on December 10, 2021  (NYT obit)
1966 Monkees Premiere