Jefferson Airplane Marty Balin
Remembering Marty Balin
January 30, 1942 – September 27, 2018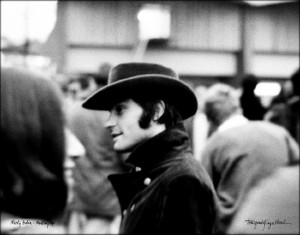 Born Martyn Jerel Buchwald in Cincinnati, Ohio, on January 30, 1942, parents Joe and Jean Buchwald raised Marty in in the San Francisco Bay Area.
Jefferson Airplane Marty Balin
In 1962 Marty renamed himself Marty Balin and began recording with Challenge Records, releasing the singles "Nobody But You" and "I Specialize in Love."
Balin was the lead for the folk music quartet called The Town Criers, followed by a brief stint with the Gateway Singers in 1965.
On July 25, 1965, Dylan famously "went electric" at the Newport Folk Festival.  Deciding to do the same but getting refusals from the folk clubs, Balin opened the San Francisco Matrix night club on August 13, 1965 featuring his new band Jefferson Airplane. The Grateful Dead, The Doors, Big Brother and the holding Company, and Steve Miller all performed there. The Airplane and the Matrix helped create the San Francisco scene.
In August 1969, the Airplane famously played their sunrise set at Woodstock.
Jefferson Airplane Marty Balin
For personal, personnel, and musical reasons, Marty left the Airplane in April 1971. In a 1993 interview with Jeff Tamarkin of Relix Balid said "I don't know, just Janis's death. That struck me. It was dark times. Everybody was doing so much drugs and I couldn't even talk to the band. I was into yoga at the time. I'd given up drinking and I was into totally different area, health foods and getting back to the streets, working with the American Indians. It was getting strange for me. Cocaine was a big deal in those days and I wasn't a cokie and I couldn't talk with everybody who had an answer for every goddamn thing, rationalizing everything that happened. I thought it made the music really tight and constrictive and ruined it. So after Janis died, I thought, I'm not gonna go onstage and play that kind of music; I don't like cocaine." (click >>> Relix interview)
Balin joined Airplane's reconstructed Jefferson Starship in 1975 and remained with them until 1978. Afterward, he returned to his solo career, though he did join the band for reunions in 1989 and 1996
He released 12 solo albums.
In 1996, Jefferson Airplane was inducted into the Rock and Roll Hall of Fame (Grace Slick was absent due to medical reasons). Most in jackets and ties, they performed "Volunteers" with Balin on lead vocals.
Rolling Stone storyMarty died on September 27, 2018. []
References: Marty Balin site
Jefferson Airplane Marty Balin