Woodstock Wes Pomeroy
Remembering Wes Pomeroy on his birthday
January 1, 1920 – May 4, 1998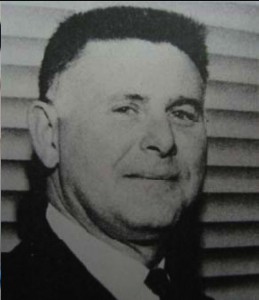 Peacefully muddy
The popular media image of the 1969 Woodstock Music and Art Fair is one of drugs, skinny dipping, mud, rain, and disorganization, but the reason behind that image is the general atmosphere of peace that prevailed the whole weekend.
As Max Yasgur said on Sunday to the hillside of young people, "… the important thing that you've proven to the world is that a half a million kids…can get together and have three days of fun and music and have nothing but fun and music…."
There is no one reason why, under such adverse circumstances, there was such peace. The lack of food, toilet facilities, overwhelming  numbers of people, and a transportation breakdown would seem a recipe for disaster, not tranquility. Then Governor Rockefeller thought there was a disaster and had readied the National Guard to take over the site.
Woodstock Wes Pomeroy
Wes Pomeroy
Wes Pomeroy, born in Berkeley, California on January 1, 1920, which means he was 49 when Woodstock Ventures hired him him to be the festival's Director of Security. At a time when young people were warned not to trust anyone over the age of 30, Pomeroy's age would seem to have automatically disqualified him, but at a time of extreme polarization, his philosophy to use communication and cooperation for crowd control, rather than  threats and force.
Woodstock Wes Pomeroy
Officer Pomeroy
Who was Wes Pomeroy before Woodstock? He had begun his adult life with the California Highway Patrol before joining the Marines and seeing action in World War II, including the Battle of Okinawa. After the war he earned a law degree while undersheriff in San Mateo County (CA). And at the same time he was working in law enforcement, he was also a member of the American Civil Liberties Union and the National Association of Colored People.
Woodstock Wes Pomeroy
Practiced what he preached
an advocate of the decriminalization of marijuana

a law enforcement officer who viewed protesters as citizens, not criminals.
That CV is a recipe for calm control, not tumultuous dissatisfaction. And he had proof of the approach's effectiveness:
his successful security operation at the 1964 Republican National Convention during which a number of protesters who managed to get inside the center were not dragged out forcibly, but carried out on stretchers.

Chicago Mayor Richard Daily rejected Pomeroy's attempt to use the same approach at the 1968 Democratic National Convention in Chicago and resulted in the infamous chaotic riots and Chicago Eight trial circus.
Woodstock Wes Pomeroy
Post Woodstock
In 1974 he police chief in Berkeley, CA. Wavy Gravy remembers Pomeroy as "a good cop." He later worked for the Carter Administration's Office of Drug Abuse. In he early 1980s, he served as Deputy Director of the Michigan Department of Mental Health . In 1983, he was named head of the Dade County (Miami) police review board. He retired and retired in 1995.
He died on May 4, 1998. "The most important thing in his life," said his wife, Lonna Pomeroy, "was his commitment to humanitarian issues." His family asked that "…gifts in his memory be sent to the Unrepresented People's Positive Action Council or the NAACP, Opa Locka, FL branch." [NYT obit]
---
Thank you Wes Pomeroy. One of Woodstock's unknown heroes.
Woodstock Wes Pomeroy