January 7 Peace Love Activism
Technological Milestones
Jean-Pierre Blanchard & John Jeffries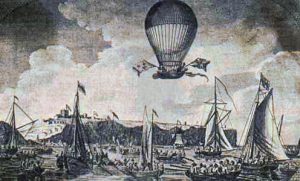 January 7, 1785:  Frenchman Jean-Pierre Blanchard and American John Jeffries travelled in a gas balloon from Dover, England, to Calais, France becoming the first to cross the English Channel by air. The two men nearly crashed into the Channel along the way, however, as their balloon was weighed down by extraneous supplies such as anchors, a nonfunctional hand-operated propeller, and silk-covered oars with which they hoped they could row their way through the air. Just before reaching the French coast, the two balloonists were forced to throw nearly everything out of the balloon. Blanchard even threw his trousers over the side in a desperate, but apparently successful, attempt to lighten the ship. (see December 21, 1790)
Transatlantic telephone service
January 7, 1927: commercial transatlantic telephone service inaugurated between New York and London. (see Sept 7)
US Labor History
Mine explosion
January 7, 1892: when an untrained worker accidentally set off  explosives the resulting explosion at Osage Coal and Mining Company's Mine Number 11 near Krebs, Okla., killed 100 and injured 150 (see July 6)
Tear gas used again strikers and their families
On January 6, 1916 eight thousand workers went on at Youngstown Sheet & Tube. On January 7, 1916 wives and other family members of the Youngstown Sheet & Tube strikers join in the protest. Company guards use tear gas bombs and fire into the crowd; three strikers are killed, 25 wounded. (see Apr 15)
Tom Mooney
January 7, 1939: radical labor activist Tom Mooney, accused of a murder by bombing in San Francisco, was pardoned and freed after 22 years in San Quentin. During his time in prison, labor, socialist, communist, and other activists campaigned worldwide to free him. (NYT article) (see Feb 27)
Unions try to re-organize
January 7, 2009: the presidents of 12 of the nation's largest unions met and called for reuniting the American labor movement, which split into two factions in 2005 when seven unions left the AFL-CIO and formed a rival federation. The meeting followed signals from President-elect Barack Obama that he would prefer dealing with a united movement, rather than a fractured one that often had two competing voices. Unions from both sides of the split participated in the meeting. The reunification effort failed, but by mid-2013 four of the unions had rejoined the AFL-CIO.  (see Jan 29)
Nuclear and Chemical Weapons
H-bomb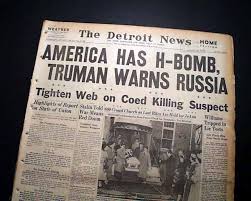 January 7, 1953: in his final State of the Union address before Congress, President Harry S. Truman announced that the United States had developed a hydrogen bomb. (see June 19)
NY Indian Point nuclear plant
January 7, 2017: it was announced that the Indian Point nuclear plant would shut down by April 2021 under an agreement New York State reached with Entergy, the utility company that owned the facility in Westchester County.
Under the terms of the agreement, one of the two nuclear reactors at Indian Point would permanently cease operations by April 2020, while the other must be closed by April 2021. The shutdown had long been a priority for Gov. Andrew M. Cuomo, who — though supportive of upstate nuclear plants — had repeatedly called for shutting down Indian Point, which he says posed too great a risk to New York City, less than 30 miles to the south. (see Jan 28)
BLACK HISTORY
Feminism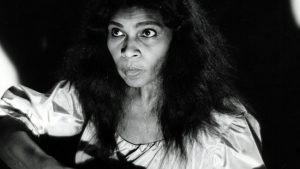 January 7, 1955:  Marian Anderson became the first African American singer to perform at the Metropolitan Opera. (NYT article) (BH, see March 2; Feminism; see March 9, 1959)
 Tuskegee protest
January 7, 1966: 250 black students staged a march through downtown Tuskegee to protest the January 3 murder of Samuel "Sammy" Younge Jr. The march ended with a rally on the steps of the local jail where Younge's accused killer, Martin Segrest, was being held. The shooting brought to a head growing tensions in Tuskegee between African Americans and pro-segregation whites. The day following the shooting, Tuskegee University students launched protests that would last for weeks. Segrest was indicted and tried on second degree murder charges later that year, but acquitted by an all-white jury on December 8, 1966.  (BH, see Jan 10; Younge, see Dec 8)
Cold War
January 7, 1959: U.S. recognized Cuba's new provisional government. Despite fears that Fidel Castro might have communist leanings, the U.S. government believed that it could work with the new regime and protect American interests in Cuba.(see Feb 16)
January 7 Music et al
Phil Ochs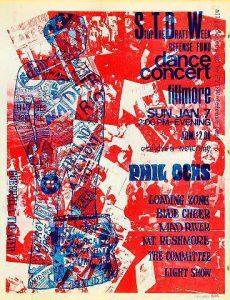 January 7, 1968,: the "Stop The Draft" benefit with Phil Ochs, The Loading Zone, Blue Cheer, Mad River, Mt Rushmore and The Committee at The Fillmore Auditorium, San Francisco. (Vietnam, see Jan 16; DCB, see May 27, 1968)
Max Yasgur sued
January 7, 1970: neighbors of New York landowner Max Yasgur sued him for $35,000 for property damage caused by the August 1969 Woodstock Festival. (NYT article)(see March 26, 1970)
Dead in the Garden
January 7, 1979: the Grateful Dead played at the first time at Madison Square Garden. It was the first of 52 shows they would play there between 1979 and 1994. (see Grateful Dead Play Madison Square Garden) (see July 10, 1986)
SEPARATION OF CHURCH AND STATE
January 7, 1974: a federal court on this day acquitted an Army soldier, Pfc. Walter McNair, charged with wearing a turban while on military duty, citing the Free Exercise clause of the First Amendment. McNair and another soldier had converted to the Sikh religion while serving in Germany. The two were also charged with wearing long hair and beards. The Army had convicted them, sentenced them to three months at hard labor, and given them general discharges. (NYT article) (see September 8, 1981)
January 7 Peace Love Activism
AIDS
January 7, 1983: CDC reported cases of AIDS in female sexual partners of males with AIDS. (see Mar 4)
CLINTON IMPEACHMENT
Monica  Lewinsky
January 7, 1998: Monica  Lewinsky filed an affidavit in the Jones case in which she denied ever having a sexual relationship with President Clinton.
Impeachment begins
January 7, 1999: with ceremonial flourishes, the perjury and obstruction of justice trial of President Bill Clinton began in the Senate, with the swearing in of Chief Justice William Rehnquist to preside and the senators as jurors. (see Clinton for full chronology)
Women's Health
January 7, 2013: the U.S. Supreme Court refused to review a challenge to federal funding of human embryonic stem cell research brought by two researchers who said the U.S. National Institutes of Health rules on such studies violated federal law. (see Feb 11)
LGBTQ
January 7, 2013: after a court settlement reached between the federal government and the American Civil Liberties Union, gay and lesbian veterans discharged from the military under "Don't Ask, Don't Tell" would get full separation pay. (see Jan 28)
Environmental Issues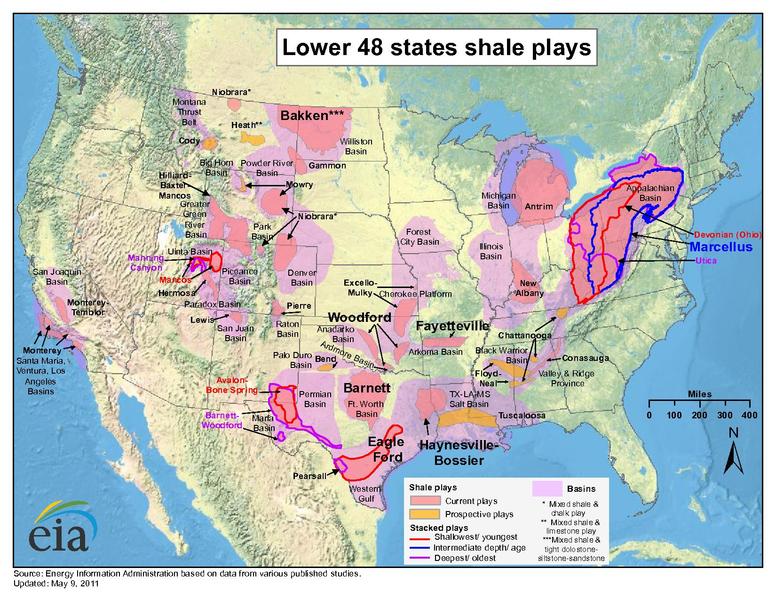 January 7, 2015: a study, published in The Bulletin of the Seismological Society of America, indicated that hydraulic fracturing built up subterranean pressures that repeatedly caused slippage in an existing fault as close as a half-mile beneath wells near Youngstown, Ohio. The study concluded that the earthquakes were not isolated events, but merely the largest of scores of quakes that rattled the area around the wells for more than a week. (see Jan 17)
January 7 Peace Love Activism, January 7 Peace Love Activism, January 7 Peace Love Activism, January 7 Peace Love Activism, January 7 Peace Love Activism, January 7 Peace Love Activism, January 7 Peace Love Activism, January 7 Peace Love Activism, January 7 Peace Love Activism, January 7 Peace Love Activism, January 7 Peace Love Activism, January 7 Peace Love Activism, January 7 Peace Love Activism, January 7 Peace Love Activism, 
Please follow and like us: