June 15 Peace Love Activism
BILL OF RIGHTS
June 15, 1215: King John sealed the Magna Carta at Runnymede, establishing certain fundamental rights as part of the law in England. (see December 16, 1689)
Anarchism in the US and Emma Goldman
Espionage Act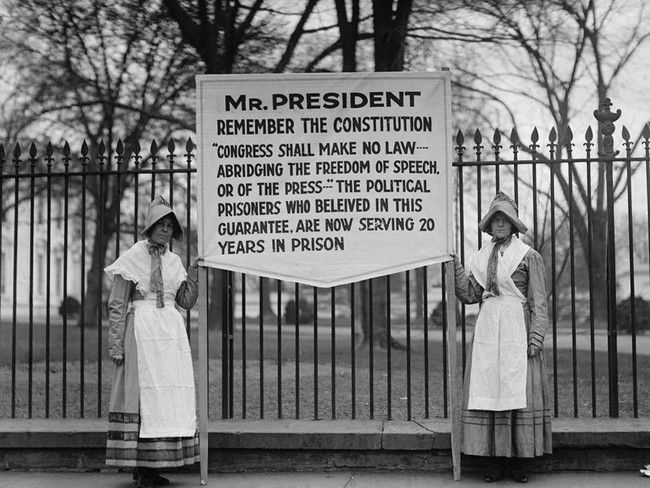 June 15, 1917: President Woodrow Wilson signed the Espionage Act, which set penalties of up to thirty years' imprisonment and fines of up to $10,000 for persons aiding US enemies, interfering with the draft, or encouraging disloyalty in the armed forces. On the same day, Goldman, Berkman, and William Bales are arrested at the Mother Earth offices. Manuscripts, letters and subscription lists, as well as subscription lists for the No-Conscription League and another publication, The Blast, are confiscated. (Espionage Act, see March 3, 1919; Anarchism, see June 16, 1917)
BLACK HISTORY
Duluth, Minnesota lynching
June 15, 1920: a mob in Duluth, Minnesota attacked and lynched three African American circus workers. Rumors had circulated that six African Americans had raped and robbed a teenage girl. A physician's examination subsequently found no evidence of rape or assault. (see Aug 1 > 31; Duluth lynching see October 10, 2003)
Congress of Racial Equality

June 15, 1943: a group of students, including James Farmer and Bayard Rustin, founded the Congress of Racial Equality (CORE) in Chicago.. They had found inspiration in Mahatma Gandhi and his nonviolent victory over British colonial rule of India for their struggle to achieve full legal rights for African Americans. (see June 15)
Beaumont, Texas riot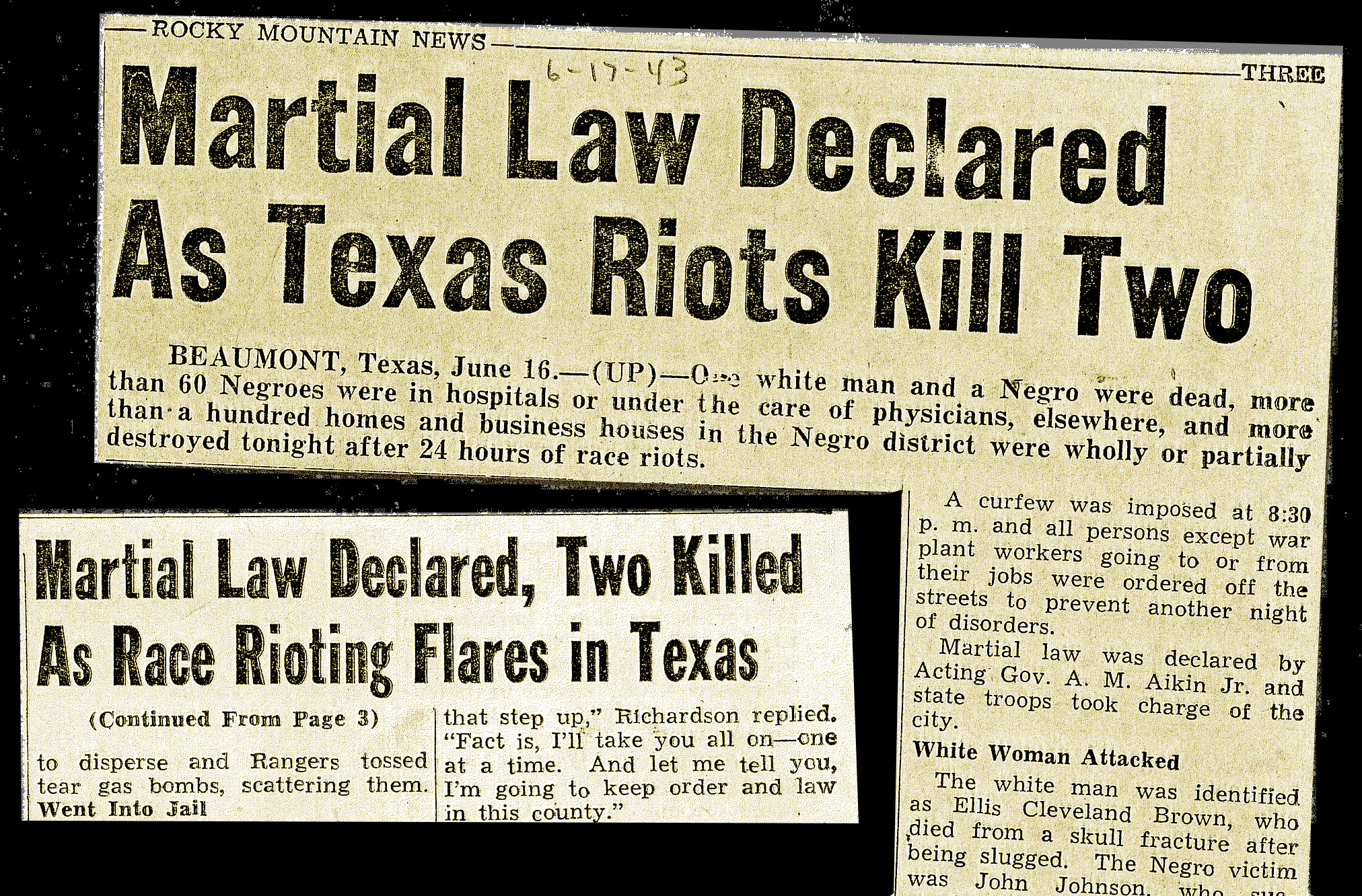 June 15, 1943: a mob of white shipyard workers in Beaumont, Texas, confronted African-American employees after a local white woman claimed that she had been raped by an African-American man. The mob of roughly 3000 men marched on City Hall to capture the man who had been arrested for the crime, then broke into smaller groups and began destroying property in the nearby black neighborhoods and attacking African-American citizens. In total, the mob robbed and burned more than 100 homes.

                The Mayor of Beaumont called in the National Guard to dismantle the mob, and the town was placed under martial law for five days. During this time, all roads into the city were blocked, African Americans were not allowed to go to work, and all public gatherings were cancelled. By the end of the riots, 21 people had been killed and more than 200 were arrested. Only 29 of the 200 arrested were charged, and no one was prosecuted for any of the deaths. (see June 20)
Freedom Riders (Florida)
June 15, 1961: shortly before the Florida Freedom Riders were scheduled to board an airplane and return to Washington, D.C., they and local activists attempted to integrate the Tallahassee Airport's segregated restaurant. The restaurant closed to avoid serving the riders and eight riders departed as planned for Washington. Ten riders and three local activists remained at the airport and demanded service throughout the night and into the following day. On June 16, 1961, the group was arrested and charged with unlawful assembly. (see June 16)
Medgar Evers funeral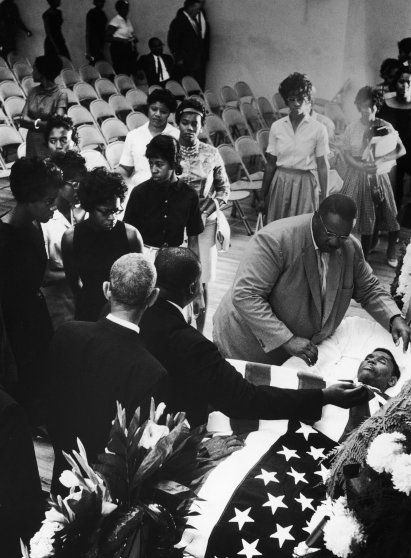 June 15, 1963: mourners file past the open casket of Medgar Evers in Jackson, Mississippi (BH, see June 18; Evers, see June 23)
Bonus March
June 15, 1932:  the Patman bill (see May 29) passed in the House of Representatives. (see June 17)
Cultural Milestones
Port Huron Statement
June 15, 1962: Students for a Democratic Society issued the Port Huron Statement at the conclusion of a five-day convention in Michigan. The 25,700-word statement "articulated the fundamental problems of American society and laid out a radical vision for a better future". It issued a nonideological call for participatory democracy, "both as a means and an end", based on non-violent civil disobedience and the idea that individual citizens could help make "those social decisions determining the quality and direction" of their lives. Also known as the "Agenda for a Generation", it "brought the term 'participatory democracy' into the common parlance". [link to original draft] (see June 25)
"Hee Haw"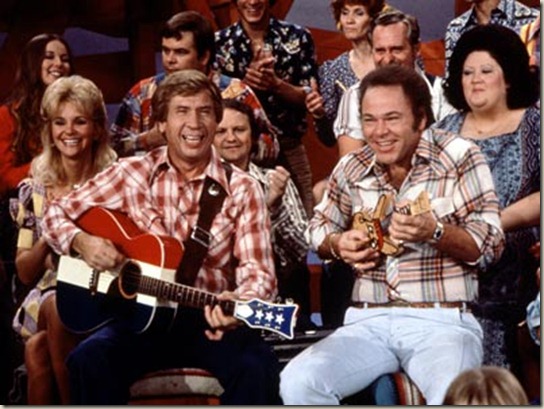 June 15, 1969: the variety show "Hee Haw" premiered on CBS. (see Nov 10)
July 15 Music et al
"Sukiyaki"
June 15 – July 5, 1963: "Sukiyaki" by Kyo Sakamot #1 on the Billboard Hot 100. It remains the only Japanese song to reach number one on the Billboard pop charts in the US

 
The Road to Bethel
June 15, 1969:
local residents Cliff Reynolds and Brent Rismiller (also aState policeman) hired Jules Minker (a local lawyer who worked in NYC) to bring an injunction against festival.
Wes Pomeroy arrived in Wallkill. Late that night Pomeroy heard about the threats Howard Mills and his family had anonymously received. Set up security around Mills' house. (see June 16)
Voting Rights
Reynolds v. Sims
June 15, 1964: the US Supreme Court ruled that state legislature districts had to be roughly equal in population. The case was brought on behalf of voters in Alabama, but the decision affected both northern and southern states that had similarly failed to reapportion their legislatures in keeping with changes in state population. (see June 19)
June 15 Peace Love Activism
June 15, 1971: invoking "prior restraint," the government obtained from the court a temporary injunction to stop The New York Times from publishing any more material from the Pentagon Papers. (DE/PP, see June 17)
Stop and Frisk Policy
June 15, 1976: The case, People v. De Bour, established criteria for police stop-and-frisk. (see March 9, 1999)
Irish Troubles
Hunger Strike increases
June 15, 1981:  Sinn Féin issued a statement to say that a Republican prisoner would join the hunger strike every week. [This was seen as a stepping-up of the hunger strike. Paddy Quinn, then an Irish Republican Army (IRA) prisoner joined the strike.] (see July 8)
Sunday Bloody Sunday
June 15, 2010:  The report on the second inquiry into Sunday Bloody Sunday (1972) is published. It stated, "The firing by soldiers of 1 PARA on Bloody Sunday caused the deaths of 13 people and injury to a similar number, none of whom was posing a threat of causing death or serious injury," and also said, "The immediate responsibility for the deaths and injuries on Bloody Sunday lies with those members of Support Company whose unjustifiable firing was the cause of those deaths and injuries."  The head of the committee, Lord Saville of Newdigate, stated that British paratroopers "lost control."
Immigration History
Student Rights
June 15, 1982: in Plyler v. Doe the US the Supreme Court struck down a state statute denying funding for education to illegal immigrant children and simultaneously struck down a municipal school district's attempt to charge illegal immigrants an annual $1,000 tuition fee for each illegal immigrant student to compensate for the lost state funding.

                The Court found that where states limit the rights afforded to people (specifically children) based on their status as immigrants, this limitation must be examined under an intermediate scrutiny standard to determine whether it furthers a substantial goal of the State. (IH, see August 28, 1987; SR, see April 26, 1983; P v D, see March 11, 2014)
Kerry v Din
June 15, 2015: the US Supreme Court held 5 -4 that because Kanishka Berashk was not a U.S. citizen, he did not have the right to get a court review, and his U.S. citizen wife also did not have a due-process right to get the visa denial challenged in a federal court.

                Steven Yale-Loehr, a law professor at Cornell University, said the Supreme Court's decision on this case has a much broader impact on immigration to the U.S. 

                "If a U.S. citizen marries a Chinese citizen in China and tries to petition through the green-card process to have the foreign spouse come over to the United States, and if the U.S. (consulate) in Guangzhou were to deny the visa because the foreign spouse is a former member of the Communist Party, or they allege maybe the Chinese citizen committed some crimes in the past even though it is unproven, that would not be reviewable in the U.S. court," Yale-Loehr said.

                That means the couple would be either separated or the U.S. citizen spouse would have to move to China to live there with his or her spouse, he added.

                Kerry William Bretz, a New York-based immigration attorney, said the court clearly separated the rights for people inside and outside the U.S.

                "Due process applies to people who are in the United States, whether you are a citizen, not a citizen and you cross the border without inspection," Bretz said. "It does not apply to people abroad.

                "Most of the folks that are looking for review of the denial of visas are abroad and they are asking for a nonimmigrant visa, and any nonimmigrant visa is at the discretion of the Department of State," he said.
Mata v. Lynch
June 15, 2015: Noel Reyes Mata, an undocumented immigrant from Mexico, was put in deportation proceedings after he was convicted of assault. Mata's appeal was ultimately denied by the Immigration Board of Appeals after his attorneys failed to submit the appeals brief and later missed the deadline in filing motions to reopen the case.

                After the lower court dismissed Mata's case, the U.S. Supreme Court held that the federal appeals court has the authority to hear his case and decide whether people facing deportation should be able to extend the deadlines in immigration proceedings. 

                Yale-Loehr, of Cornell University, said the Supreme Court emphasized procedural protections in immigration deportation proceedings.

                "The Supreme Court said, 'Look, we are not going to decide whether the Mexican citizen case should be overturned, but at least the federal court has jurisdiction to hear the case.' " (see July 24)

TERRORISM
John Walker Lindh
July 15, 2002: Lindh pleaded guilty to aiding the enemy and possession of explosives during the commission of a felony. (see Oct 4) 

In the same year,  Steve Earle released his song "John Walker's Blues."
I'm just an American boy raised on MTV

And I've seen all those kids in the soda pop ads

But none of 'em looked like me

So I started lookin' around for a light out of the dim

And the first thing I heard that made sense was the word

Of Mohammed, peace be upon him

A shadu la ilaha illa Allah

There is no God but God

If my daddy could see me now – chains around my feet

He don't understand that sometimes a man

 Has got to fight for what he believesAnd I believe God is great, all praise due to him

And if I should die, I'll rise up to the sky

Just like Jesus, peace be upon him

We came to fight the Jihad and our hearts were pure and strong

As death filled the air, we all offered up prayers

And prepared for our martyrdom

But Allah had some other plan, some secret not revealed

Now they're draggin' me back with my head in a sack

To the land of the infidel

A shadu la ilaha illa Allah

A shadu la ilaha illa Allah
Iraq War II
June 15, 2006:  number of U.S. troops killed in Iraq reaches 2,500 [Reuters, 6/15/06] (see June 20)
Fourth Amendment
Hudson v. Michigan
June 15, 2006:  the US Supreme Court held that a violation of the Fourth Amendment requirement that police officers knock, announce their presence, and wait a reasonable amount of time before entering a private residence (the knock-and-announce requirement) does not require suppression of the evidence obtained in the ensuing search. (see March 28, 2012)
Foxconn
June 15, 2006: Apple investigated claims that Chinese female workers at a factory in Longhu which manufactures the iPod nano music players, earned only $50 a month, work 15-hour shifts, and endure "slave" conditions, contrary to the company's stated employment policies. (see May 25, 2010)
Sexual Abuse of Children
June 15, 2015:  Archbishop John C. Nienstedt and an auxiliary bishop, Lee A. Piché, of the Roman Catholic Archdiocese of St. Paul and Minneapolis resigned their posts, the second time this spring that American church leaders had stepped aside after complaints over their handling of sexual abuse claims involving priests.

                Nienstedt and Piché, announced their departures less than two weeks after prosecutors in St. Paul accused the archdiocese of willfully ignoring warning signs of a pedophile priest. Their resignations followed the April exit (see April 21, 2015),  of Bishop Robert W. Finn from the Diocese of Kansas City-St. Joseph in Missouri, who had been convicted of a misdemeanor for failing to report a priest who took pornographic pictures of girls. (see Aug 4)
Women's Health
June 15, 2015: the U.S. Supreme Court rejected an appeal from North Carolina to revive a requirement that abortion providers show and describe an ultrasound to a pregnant woman before she has an abortion.

                The justices left in place an appeals court decision that said the 2011 North Carolina law was "ideological in intent" and violated doctors' free-speech rights.

                The North Carolina law would have required abortion providers to display and describe the ultrasound even if the woman refused to look and listen – a mandate that the court found particularly troublesome.

                "North Carolinians should take comfort in knowing that this intrusive and unconstitutional law, which placed the ideological agenda of politicians above a doctor's ability to provide a patient with the specific care she needs, will never go into effect," Sarah Preston, acting executive director of the ACLU of North Carolina, said in a statement. "We're very glad the courts have recognized that politicians have no business interfering in personal medical decisions that should be left to a woman and her doctor." (see June 29)
Marijuana
June 15, 2015:  the Colorado Supreme Court ruled that employers' zero-tolerance drug policies trump Colorado's medical marijuana laws, In a 6-0 decision, the Colorado Supreme Court affirmed lower court rulings that businesses can fire employees for the use of medical marijuana — even if it's off-duty. (see June 18)
June 15 Peace Love Activism, June 15 Peace Love Activism, June 15 Peace Love Activism, June 15 Peace Love Activism, June 15 Peace Love Activism, June 15 Peace Love Activism, June 15 Peace Love Activism, June 15 Peace Love Activism, June 15 Peace Love Activism, June 15 Peace Love Activism, June 15 Peace Love Activism, June 15 Peace Love Activism, June 15 Peace Love Activism, June 15 Peace Love Activism, June 15 Peace Love Activism, 
Please follow and like us: