August 20 Peace Love Activism
US Labor History
National Labor Union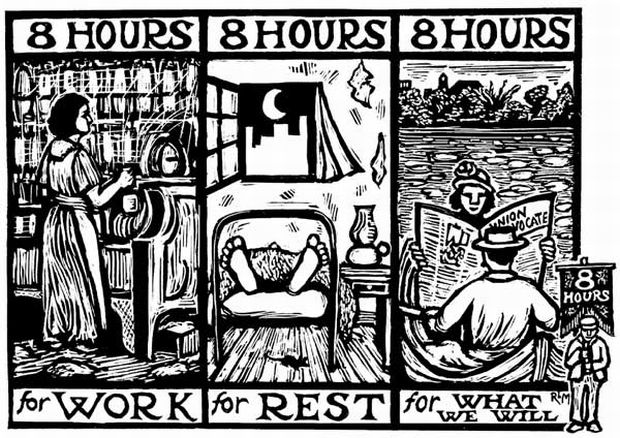 August 20, 1866:  the newly organized National Labor Union called on Congress to mandate an eight-hour workday. A coalition of skilled and unskilled workers, farmers, and reformers, the National Labor Union was created to pressure Congress to enact labor reforms. It dissolved in 1873 following a disappointing venture into third-party politics in the 1872 presidential election.

Although the National Labor Union failed to persuade Congress to shorten the workday, its efforts heightened public awareness of labor issues and increased public support for labor reform in the 1870s and 1880s.
Order of the Knights of St Crispin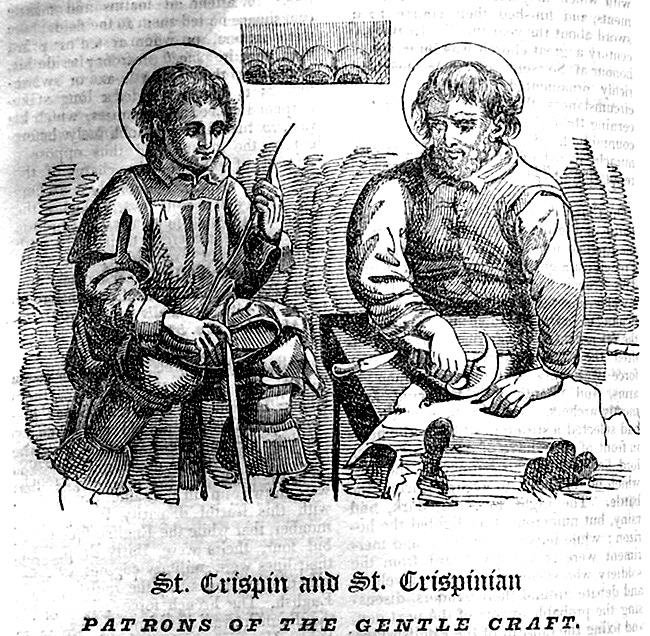 The Order of the Knights of St Crispin, a northeastern American labor union of shoe workers, was founded in 1867. It claimed 50,000 members by 1870.
Daughters of St. Crispin
In 1869 first national female union was organized, Daughters of St. Crispin. It held a convention in Lynn, Massachusetts and elected Carrie Wilson as president. (see Jan 5)
BLACK HISTORY
Emmett Till
August 20, 1955:  Mamie Till drove her son to the 63rd Street station in Chicago. They kissed goodbye, and Till boarded a southbound train headed for Mississippi. (see Aug 21)
Arthur D Shores
August 20, 1963: terrorists bombed the home of Arthur D Shores, a lawyer who had played a major role over the years in desegregation cases.(BH, see Aug 28; Shores, see Sept 4)
Viola Liuzzo murder
August 20, 1965:  Matt Murphy, the defendants' lawyer in the Viola Liuzzo murder, was killed in an automobile accident when he fell asleep while driving and crashed into a gas tank truck. Segregationist and former mayor of Birmingham, Art Hanes, agrees to represent three accused killers. (BH, see Aug 20; Selma, see Oct 19)
Wattstax Concert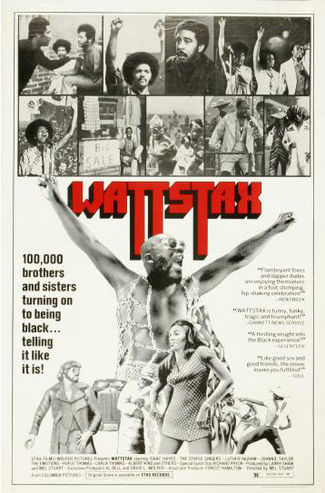 August 20, 1972: Wattstax Concert held held at the Los Angeles Coliseum. Memphis's Stax Records organized the event to commemorate the seventh anniversary of the Watts riots. Wattstax was seen by some as "the Afro-American answer to Woodstock". 

To enable as many members of the black community in L.A. to attend as possible, tickets were sold for only $1.00 each. The Rev Jesse Jackson gave the invocation, which included his "I Am - Somebody" poem, which was recited in a call and response with the assembled stadium crowd. (see Oct 12)


James C. Anderson murder
August 20, 2011: 19-year-old Deryl Dedmo was formally charged with capital murder in the hit-and-run death of James C Anderson. (see Sept 14)
Anarchism in the US
August 20, 1886: seven of the Haymarket anarchists were found guilty and sentenced to death (August Spies, Michael Schwab, Samuel Fielden, Albert Parsons, Adolph Fischer, George Engel and Louis Lingg). Oscar Neebe was found guilty of murder and sentenced to fifteen years in prison. (see Nov 11)
FEMINISM & Voting Rights
Lafayette Park protesters
August 20, 1918:  Lafayette Park protesters (sentenced Aug.15) released before completing sentences. (see Aug 26)
Harry T. Burn
August 20, 1920: Tennessee became the thirty-sixth and last state needed to ratify the Nineteenth Amendment. The state's decision came down to 23-year-old Representative Harry T. Burn, a Republican from McMinn County, to cast the deciding vote. Although Burn opposed the amendment, his mother convinced him to approve it. (Mrs. Burn reportedly wrote to her son: "Don't forget to be a good boy and help Mrs. Catt put the 'rat' in ratification.") With Burn's vote, the 19th Amendment was ratified.

Anti-suffragists tried to overturn vote, but after six more days of legal maneuvering, the governor signed a certificate of ratification and mailed it to Washington, D.C., on Aug. 24.

Connecticut, Vermont, Florida, and North Carolina ratified the amendment after August 20, 1920.

Delaware, Maryland, Virginia, Alabama, South Carolina (see August 22, 1973), Georgia, Louisiana, and Mississippi had rejected the amendment, but all later ratified it.  (see August 26, 1920)
August 20 Music et al
Technological Milestone

August 20, 1967:  The New York Times reported about a noise reduction system for album and tape recording developed by technicians R. and D.W. Dolby. Elektra Record's subsidiary, Checkmate Records became the first label to use the new Dolby process in its recordings. (see Dec 3)
Abbey Road
August 20, 1969: The Beatles completed recording Abbey Road, their 11th and final studio album. They had recorded it that year between February 22 and August 20.  The US release was October 1, 1969. The completion of the track "I Want You (She's So Heavy)" on this date was the last time all four Beatles were together in the same studio.

Although the Beatles recorded Let It Be  mainly before Abbey Road (February 1968; January – February 1969; and January and March 1970, Let It Be would be the 12th and final studio album,  released on May 8, 1970 by the band's Apple Records label shortly after the group announced their break-up. (see Aug 22)


August 20 Peace Love Activism
Vietnam &  My Lai Massacre
William Calley
August 20, 1971: William Calley's sentence to reduced to 20 years. (My Lai, see Dec 18; Vietnam, see Aug 21)
William Calley speaks
August 20, 2009: for the first time William Calley spoke publicly about My Lai. In front of the Kiwanis Club of Columbus, OH, he said, "There is not a day that goes by that I do not feel remorse for what happened that day in My Lai. I feel remorse for the Vietnamese who were killed, for their families, for the American soldiers involved and their families. I am very sorry." (see Nov 20)
Irish Troubles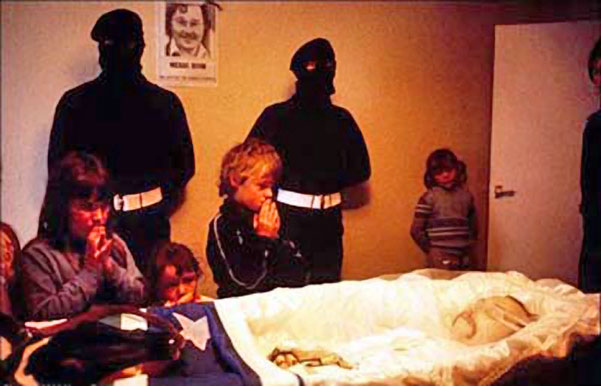 August 20, 1981:  tenth hunger striker dies. Michael Devine (27) died after 60 days on hunger strike. (see Oct 3)
IRAQ
August 20, 1988: the Iran–Iraq War ended  with an estimated one million lives lost. (see July 15, 1990)
Dissolution of the USSR
INDEPENDENCE DAY
August 20, 1991:  Estonia declared its independence from the Soviet Union. (see Aug 21)
Westboro Baptist Church
FREE SPEECH
August 20, 2013: U.S. District Judge Audrey Fleissig ruled that a measure passed in St. Charles County, Mo. that baned picketing within 300 feet and one hour before or after any burial service.did not restrict Westboro Baptist Church's first amendment rights, noting a similar measure that passed in Manchester County, Mo. in 2012. 

During that case, Eighth Circuit Judge Diana Murphy argued that the ordinance, which placed limitations on picketing, "survives First Amendment scrutiny because it serves a significant government interest, it is narrowly tailored, and it leaves ample alternative channels open for communication." (see Dec 19)
August 20 Peace Love Activism, August 20 Peace Love Activism, August 20 Peace Love Activism, August 20 Peace Love Activism, August 20 Peace Love Activism, August 20 Peace Love Activism, August 20 Peace Love Activism, August 20 Peace Love Activism, August 20 Peace Love Activism, August 20 Peace Love Activism, August 20 Peace Love Activism, August 20 Peace Love Activism, August 20 Peace Love Activism, August 20 Peace Love Activism, August 20 Peace Love Activism, August 20 Peace Love Activism, August 20 Peace Love Activism, 
Please follow and like us: