Remembering Janis Lyn Joplin
January 19, 1943 – October 4, 1970
(sound clip is from Janis on the Dick Cavett Show 18 July 1969)
Janis Lyn Joplin was born in Port Arthur, Texas. High school was an uncomfortable place for her as a teenager in the mid-1950s. Unlike her classmates, her tastes in music gravitated toward the blues and beatniks.
She sang in a local choir and expanded her listening to singers such as Odetta, Billie Holiday and Big Mama Thornton. In fact, years later Janis provided a headstone for Bessie Smith's grave, who is buried in Philadelphia's Mount Lawn cemetery.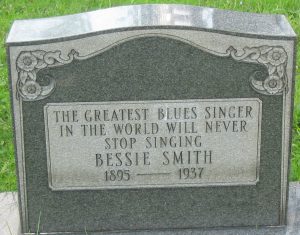 After a couple of unsuccessful college ventures, visits to California, living in Texas again, going to NYC, and a failed marriage engagement, Janis arrived in San Francisco on June 4, 1966 to audition with Big Brother and the Holding Co. She became part of the band and her first performance with them was six days later at the Avelon Ballroom.
Remembering Janis Lyn Joplin
Big Brother & the Holding Co.
Janis and the band became local favorites and a year later on June 17, 1967 they hit the big time at the Monterey International Pop Festival. When the movie was released in December 1968, it was Janis on the poster.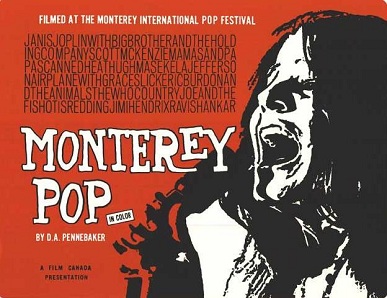 Here she is at that festival performing Ball and Chain.
And 21 months later at the Woodstock Music and Art Fair, she again starred.
Remembering Janis Lyn Joplin
Harvard Stadium
And only a year later, on August 12, 1970, was Janis's last public performance. It was at Harvard Stadium, Boston with the Full Tilt Boogie Band. (story and photos from WBUR site)
Like too many of her time, the drug availability and sycophant fans were too easy to avoid. Perhaps Life seemed better with them. Life, perhaps, had become addicted to them.
On October 4, 1970 Janis Joplin was found dead of a drug overdose at the Landmark Hotel in Los Angeles at the age of 27 by her road manager John Cooke. (NYT obituary)
References: Joplin dot com
Remembering Janis Lyn Joplin