Joel Emmanuel Hägglund Joe Hill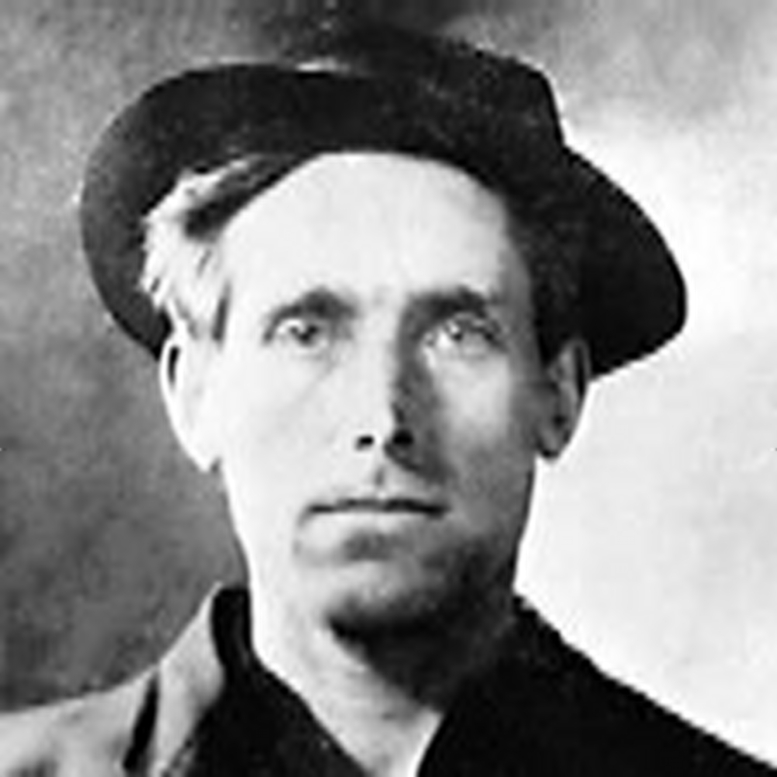 The State of Utah executed Joe Hill on January 10, 1914. Utah grocer John G. Morrison, 47, and his son Arling, 17, were shot to death in their Salt Lake City store. Despite evidence suggesting another man was responsible, police arrested labor activist Joe Hill, a member of the Industrial Workers of the World.
Joe Hill was born Joel Emmanuel Hägglund in Gävle, Sweden on October 7, 1879 and immigrated to the United States in 1902.
Joel Emmanuel Hägglund Joe Hill
Industrial Workers of the World
Like many immigrants, he found work where he could and found the bias that most immigrants faced by those already living in the U.S. He decided that if workers organized, they would get better treatment and around 1906 he joined the Industrial Workers of the World.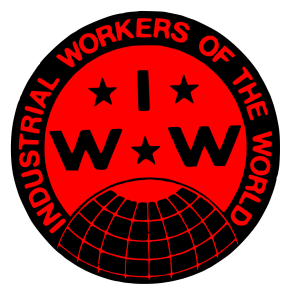 Joe Hill became active in the IWW, or Wobblies as they were nicknamed, speaking and writing on workers organizing. He also wrote songs, one of the most famous being "Rebel Girl."
---
Joel Emmanuel Hägglund Joe Hill
Accused of murder
Hill was tried for the deaths of the Morrisons. 12 other men had been arrested in connection with the crime before Hill and four other men in Salt Lake City had been treated for bullet wounds on the night of the murders. But Hill was an activist and another in the long line of activists that the Establishment found easier to successfully prosecute even with a lack of evidence.
Joe Hill was found guilty and sentenced to death by firing squad. on November 19, 1915 [legend has it that he yelled "Fire!"].  Joe Hill wrote his will in verse:
My will is easy to decide,

For there is nothing to divide,

My kin don't need to fuss and moan-

"Moss does not cling to a rolling stone."

My body? Ah, If I could choose,

I would to ashes it reduce,

And let the merry breezes blow

My dust to where some flowers grow.

Perhaps some fading flower then

Would come to life and bloom again.

This is my last and final will,

Good luck to all of you, Joe Hill.
His cremated remains were sent to the IWW headquarters in Chicago He had requested that friends spread his ashes in every state except Utah. He didn't want to be caught dead there.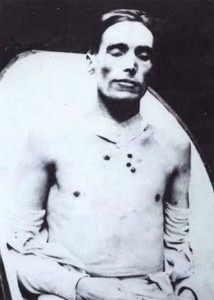 Joel Emmanuel Hägglund Joe Hill
Lead sentence
The NYT article's lead sentence was: Joseph Hillstrom, alias Joe Hill, poet laureate of the I. W. W., received about such a funeral today as he would have desired, according to his friends.
In 1925 Alfred Hayes wrote the Joe Hill poem and in 1936 Earl Robinson (1910 – 1991) wrote the song "Joe Hill" in 1936. Joan Baez has sung the song throughout her career, most notably at the 1969 Woodstock Music and Arts Festival [at the time of the concert, Baez's husband, David Harris, was in prison for draft evasion].
Joel Emmanuel Hägglund Joe Hill
Woodstock
Salt Lake City Tribute article