April 7 Music et al
Woodstock alum birthdays
Remembering these Woodstock alum on their birthdays…
April 7

Music et al
South Pacific
April 7, 1949: South Pacific opened on Broadway. The production enjoyed immense critical and box-office success and became the second-longest running Broadway musical to that point. The play won the Pulitzer Prize for Drama in 1950.
Some criticized South Pacific for its commentary regarding relationships between different races and ethnic groups. In particular, "You've Got to Be Carefully Taught" was subject to widespread criticism, judged by some to be inappropriate. Sung by the character Lieutenant Cable, the song is preceded by a lyric saying racism is "not born in you! It happens after you're born…"
Rodgers and Hammerstein risked the entire South Pacific venture in light of legislative challenges to its decency or supposed Communist agenda. While the show was on a tour of the southern US, lawmakers in Georgia introduced a bill outlawing entertainment containing "an underlying philosophy inspired by Moscow." One legislator said that "a song justifying interracial marriage was implicitly a threat to the American way of life." (April 8, 1949 NY Daily News review)
Rock 'n' Roll Dance Party
April 7, 1956: the CBS Radio Network premiered the first regularly scheduled national broadcast rock & roll show, Alan Freed's 'Rock 'n' Roll Dance Party.' (see Apr 21)
April 7

Music et al
Ealing Club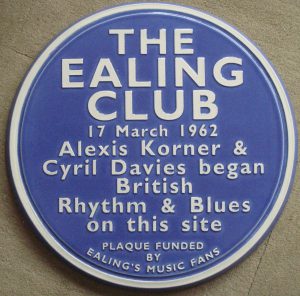 April 7, 1962: Mick Jagger and Keith Richards meet Brian Jones at The Ealing Club, a blues club in London. All three were attending a performance by the band Blues Incorporated. (Ealing Club site) (see April 29, 1963)
Johnny Angel
April 7 – 20, 1962: "Johnny Angel" by Shelley Fabares #1 Billboard Hot 100.  Lyn Duddy and Lee Pockriss wrote it.
"He doesn't even know I exist." It seems the TV show's back up lip-singers don't either. The actual back up singers were Darlene Love and the Blossoms!
The single premiered on an episode, "Donna's Prima Donna" of Fabares' sitcom, The Donna Reed Show, during the fourth season (episode 20).
It also has a sequel song entitled "Johnny Loves Me", which tells the story of how the girl won Johnny's heart. For those of you who didn't know that (all of you?) it did have a great pedigree: Barry Mann and Cynthia Weil wrote it.
April 7

Music et al
San Francisco's KMPX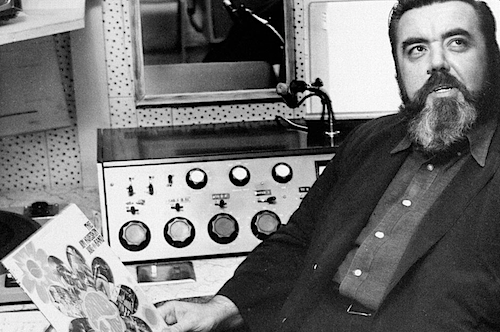 April 7, 1967: San Francisco's KMPX became the first FM station to play so-called "deep cuts" from albums, rather than merely promoted singles. The "free-form" non-format transformed rock radio. Most young listeners were used to the AM radio's DJ chatter, frequent commercials, and repeated singles.
KMPX DJs Tom Donohue and his wife Rachel Donohue led the way. (Birth of Community Rock Radio by Todd Coffin)
April 7

Music et al