Percussionist Jose Chepito Areas
Happy birthday
born July 25, 1946
Percussionist Jose Chepito Areas
Have you ever hear of…?
After organizers had drafted Country Joe McDonald to do a solo performance at the Woodstock Music and Art Fair that fair Saturday afternoon, August 16, 1969, the young couple pictured above turned around and offered friend Tony and me a toke. Straight as an arrow at the time, we politely refused. They were from San Francisco and asked us, "Have you ever heard of …" and gave the name of the next act. We said we hadn't. Neither had most of the others sitting in that big grassy bowl.
Soul Sacrifice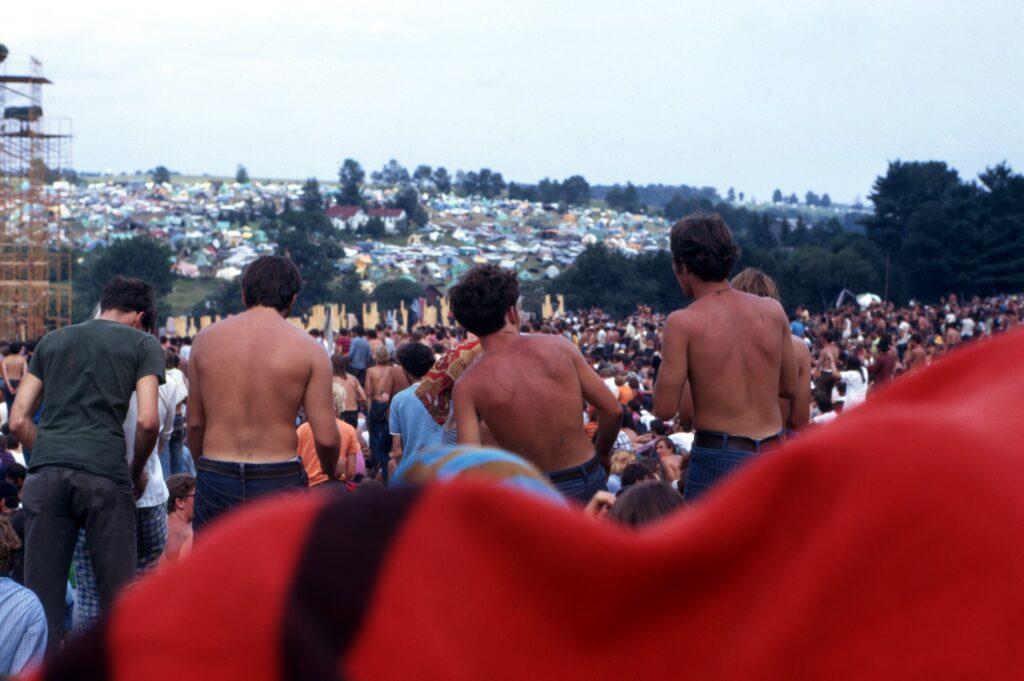 After that next band finished "Soul Sacrifice" and 400,000 people stood, applauded, stamped, hooted, shouted, yelled, and generally ululated, we all knew Santana and would never forget that moment. I grabbed my borrowed 35 mm camera and shot a picture of that scene. Looking at it today, the echos cannot be heard, the vibrations felt. I know though.
Jose Areas
My guess is that most of those many white kids getting sunburned have not forgotten that moment either. The mixture of Carlos Santana's electric guitar, Gregg Rolie's searing organ, David Brown's thumping bass, and ALL that percussion chugging along.
Jose "Chepito" Areas's timbales were amongst all that chugging percussion. He was an original member of Santana and played with them while Carlos was with the band and without and reunited.
Jose "Chepito" Areas
Areas released a solo album, "Jose Chepito Areas" in 1974. Listen and I dare you not to start moving in sync. Here's "Gurafeo" from that album.
Percussionist Jose Chepito Areas
Rock and Roll Hall of Fame
Areas along with his other band mates from the original line up were inducted into the Rock and Roll Hall of Fame in 1998. He was not present.
If you'd like to keep up with Jose, he has a Facebook page.
Percussionist Jose Chepito Areas