Garth Hudson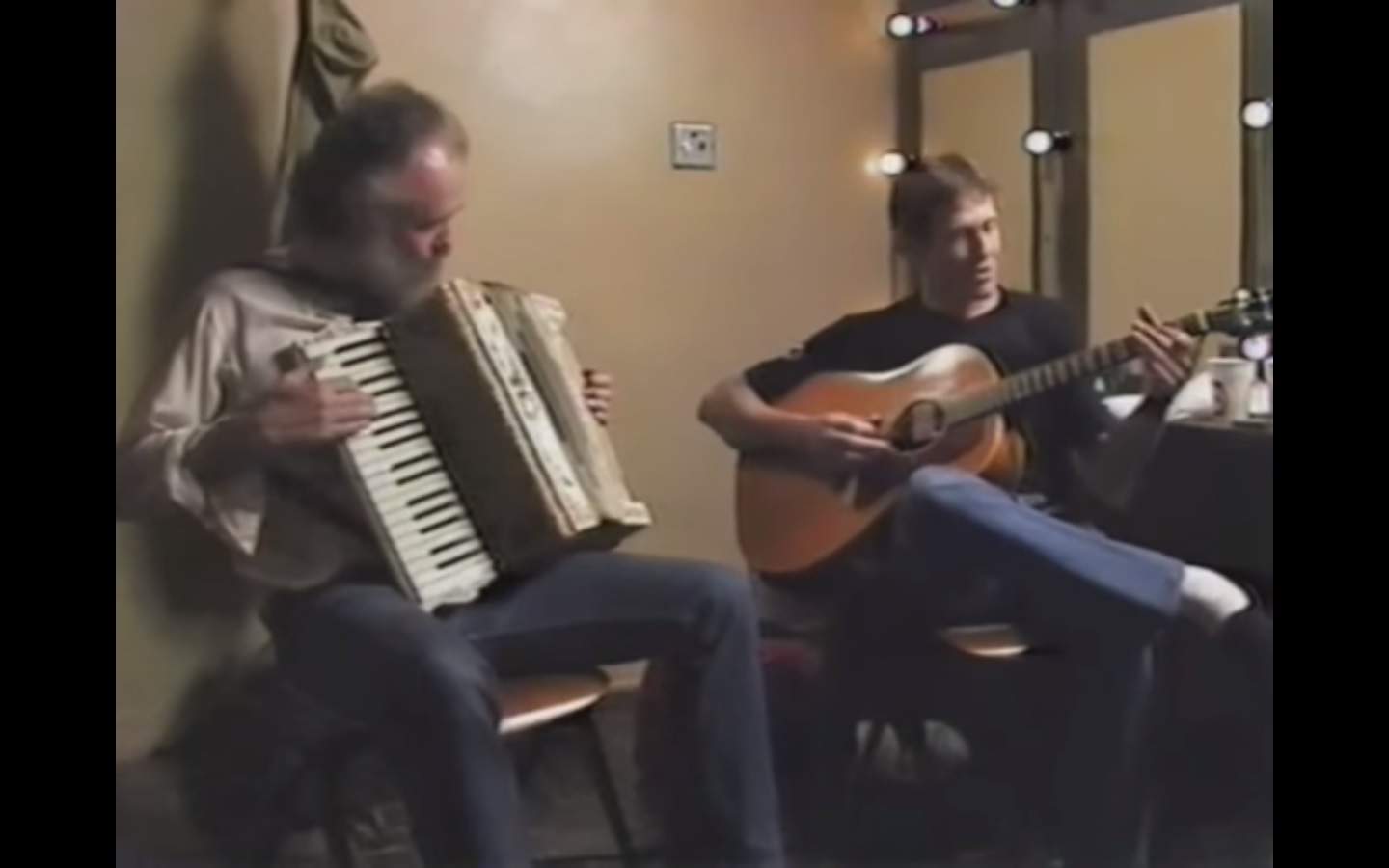 The Band
Woodstock Music and Art Fair
Rock and Roll Hall of Fame
born August 2, 1937
The beginning
Garth Hudson was born in Windsor, Ontario to Fred James Hudson and Olive Louella Pentland. Both played instruments. His mother played piano, accordion and sang; his father played drums, saxophone, clarinet and flute. When he was three, Garth's family moved to London, Ontario and he grew up there. 

He attended the Broughdale Public School, Medway High School, and the University of Western Ontario. Garth studied piano, theory, harmony, and counterpoint.
Bands before The Band
Hudson played with Paul London & The Capers from 1958 through 1961 before joining Ronnie Hawkins & The Hawks. When the Hawks left Hawkins, Levon Helm, Robbie Robertson, Richard Manuel, Rick Danko, and Hudson formed Levon and the Hawks.
Bob Dylan
In 1966, Bob Dylan recruited them to accompany him on his newly-electric 1966 tour. Dylan lived in Woodstock, NY and the band rented nearby 56 Parnassus Lane in West Saugerties, NY. The house was mostly pink and Dylan regularly visited the band in their basement studio area. 

The six of them recorded dozens of songs that accumulated and became the legendary Basement Tapes.
The Band
In 1968, the band, now The Band, released an album appropriately named after their place and just as appropriately with a cover painted by Dylan. Music From Big Pink was a success and led to nearly a decade of successes. 

The Band released eight albums and performing for full houses around the world. Garth Hudson's "Genetic Method" and introductions to "Chest Fever" were a concert highlight.

The original members' last concert was in 1976. Martin Scorsese's film, The Last Waltz, documented the show. 
Garth Hudson
He remains an active musician.  The Band occasionally reunited without Robertson and with others. 

And according to Hudson's site, "He has recorded and performed with many artists, including Neko Case, Los Lobos, The Gipsy Kings, Leonard Cohen, Thumbs Carllile, Van Morrison, Muddy Waters, Marianne Faithfull, Roger Waters, Norah Jones, Jennifer Warnes, Cyndi Lauper, Tango Man, the Northern Pikes, Kevin Hearn & Thin Buckle, BarenakedLadies, John Sebastian, Jessie Winchester, Geoff Muldaur, Tom Rush, Livingston Taylor, Bill Conte, the Hudson Valley Philharmonic Orchestra, Moto "The Lion" Sano, Jimmy Sturr, Wild Bill Davis, Clifford Scott, Louisiana Red, Jo-El Sonnier, Emmylou Harris, Champion Jack Dupree, John Anderson, Tommy Spurlock, Sneaky Pete Kleinow and the Flying Burrito Brothers, David Bromberg, the Indigo Girls, Richard Belzer, Sinead O'Connor, Don McLean, Keith Richards, Hirth Martinez, Levon Helm and the Barn Burners, Eric Andersen, Jonas Fjeld, Halvard Bjørgum, The Call, Todd Rundgren, Karla Bonoff, Linda Thompson, The Secret Machines, Jonah Smith, The Sadies, the Big Blue Big Band, Jimmy Vivino of the Conan O'Brien Show, Paul Shaffer of the David Letterman Show, Evan Dando & The Lemonheads, Donovan, Wilco, Doug Paisley, The Dixie Hummingbirds, and The Bauls of Bengal. "
Please follow and like us: