Mark Lavon Levon Helm
Happy Birthday
Remembering and Appreciating
May 26, 1940 — April 19, 2012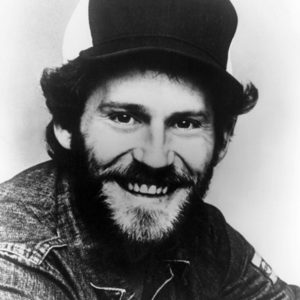 Mark Lavon Levon Helm
Who?
My memory is vague concerning how I first heard about the Band. I certainly did not know that they were Bob Dylan's back up band. I just as certainly did not know they were mostly Canadian musicians, except one guy.
Mark Lavon Levon Helm
Music From Big Pink
I presume  I first heard about Music From Big Pink from Rolling Stone magazine.  If I did,  then I did read about the Dylan and Canadian connections. I definitely would have noticed that Al Kooper wrote the review. that "You can believe every line in this album and if you choose to, it can only elevate your listening pleasure immeasurably,  and that he said it was his album of the year.

Mark Lavon Levon Helm
Staten Island Ferry

I sat on the Staten Island Ferry after working as a Wall Street runner at Dempsey – Tegeler where I  had learned the quickest route from 110 Wall Street to the Chase Bank in the rain. I sat on the ferry cuddling Music from Big Pink.  If Kooper, the mainspring of the Blues Project [a source of several epiphanies) and Blood, Sweat and Tears  [Child Is Father to the Man] said The Band were It, then Amen.
Mark Lavon Levon Helm
Mono Greatness
My little mono record player was literally that and could not even dream in Hi-Fi, but it gave its all. And I listened.
What was this? Not rock. Not blues. At least not any rock or blues that I'd ever heard. Deliberate, its songs required patience that this 18 year old lacked.
Mark Lavon Levon Helm
The Band
With time and their second album I fell under the Band's spell. Little did I realize that Levon Helm, Garth Hudson, Rick Danko, Richard Manuel, and Robbie Robertson repeatedly proved the point of their music being greater than the sum of their parts. Not even the Beatles were as instrumentally multi-talented as The Band.
When the original Band ended it's run in 1977, a run longer than the Beatles had had, fans hoped that it was simply a postponement, not a cancellation.
Mark Lavon Levon Helm
Lifer Levon
It was and it wasn't. Levon Helm certainly kept on playing music. Thank you! The others did, too, but Levon in particular remained the source of that sound I had, at first, not understood.
Mark Lavon Levon Helm
Better late than…
Now I get it. Now I want it. And Levon, despite many challenges, kept pace, and kept the faith. With a partially re-formed Band and without. On his own. With a voice and sometimes without one. His credits cover a lifetime of sincere and truthful music. (All Music credits)
And what Al Kooper said in 1968 about Big Pink, was true about Levon Helm until the day he died:  [His] singing is…honest and unaffected….There are people who will work their lives away in vain and not touch it.
Excerpt from PBS Special "Levon Helm Ramble At The Ryman" premiered nationwide on August 2009. Featuring John Hiatt, Sheryl Crow, Buddy Miller, Sam Bush. Levon Helm brough his Midnight Ramble to the historic Ryman Auditorium in Nashville, TN.
Mark Lavon Levon Helm