May Music et al
Pete Seeger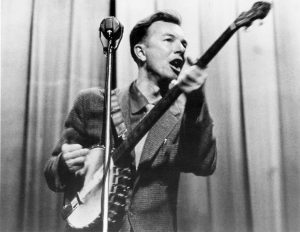 In May, 1962: a Court of Appeals overturned the conviction of Pete Seeger. Fortuitously for Seeger, that same week Peter, Paul, and Mary's cover of Seeger's "Where Have All the Flowers Gone?"  hit the Top 40 chart and his blacklisting began to dissipate. (2014 Nation article) (see June 27)
May Music et al
James Brown Live at the Apollo
In May 1963: recorded October 24, 1962, James Brown and The Famous Flames released Live at the Apollo. In 2003, the album was ranked number 24 on Rolling Stone magazine's list of the 500 greatest albums of all time. In 2004, it was one of 50 recordings chosen that year by the Library of Congress to be added to the National Recording Registry.
May

Music et al
Little Stevie Wonder
In May 1963: recorded in June 1962 during a Motortown Revue performance at the Regal Theater in Chicago Little Stevie Wonder's The 12 Year Old Genius album released.
May

Music et al
LSD
Beatles and LSD
In May 1967: Paul McCartney reported in Queen magazine that all the Beatles had "dropped acid." (partial text of conversation via Beatles Interviews site) (see May 20)
May

Music et al
The Road to Bethel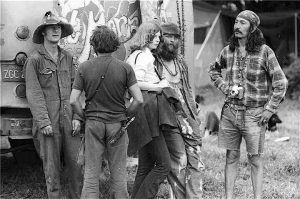 In May, 1969: Woodstock Ventures hired Hugh Romney and the Hog Farm commune to work at festival for security, free food, and free stage. (see Woodstock for expanded chronology)
May

Music et al
John Yoko and the Dakota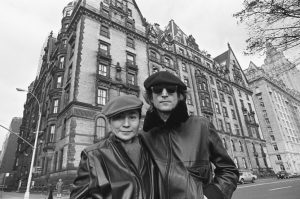 In May 1973: John Lennon and Yoko Ono moved from Greenwich Village to a 12-room apartment at the Dakota near Manhattan's Central Park. They bought the apartment from the actor Robert Ryan, making it past the building's notoriously picky board. John and Yoko had been drifting apart, however, and she had busied herself recording the albums Approximately Infinite Universe and Feeling The Space. (2010 NYT article) (see May 30)
May

Music et al