March 10 Peace Love Art Activism
Anarchism
March 10, 1919: U.S. Supreme Court upheld the espionage conviction of labor leader and socialist Eugene V. Debs. Debs was jailed for speaking out against World War I. Campaigning for president from his Atlanta jail cell, he won 3.4 percent of the vote—nearly a million votes. (C-Span site video) (Anarchism, see Apr 30; Debs, see December 25, 1921)
March 10 Peace Love Art Activism
BLACK HISTORY
"SCOTTSBORO BOYS"
March 10, 1933: Roy Wright told New York Times reporter Raymond Daniell, "They whipped me and it seemed like they was going to kill me. All the time they kept saying, "now will you tell?" and finally it seemed like I couldn't stand no more and I said yes. Then I went back into the courtroom and they put me up on the chair in front of the judge and began asking a lot of questions, and I said I had seen Charlie Weems and Clarence Norris with the white girls." (see Scottsboro for expanded story)
James Earl Ray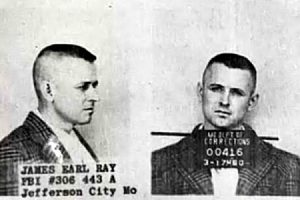 March 10, 1969: James Earl Ray pleaded guilty in Memphis, Tenn., to the assassination of Martin Luther King Jr. (1998 NYT obit)  (see Mar 20)
March 10 Peace Love Art Activism
US Labor History
Transport Workers Union
March 10, 1941: New York City bus drivers, members of the Transport Workers Union,  went on strike. After 12 days of no buses—and a large show of force by Irish-American strikers at the St. Patrick's Day parade—Mayor Fiorello La Guardia ordered arbitration. (see May 29)
César E. Chávez
March 10, 1968: United Farm Workers leader César Chávez broke his 24-day fast, by doctor's order, at a mass in Delano, California's public park. Several thousand supporters were at his side, including Sen. Robert Kennedy. Chavez called it "a fast for non-violence and a call to sacrifice" (UPI article) (see June 5, 1968)
March 10 Peace Love Art Activism
FREE SPEECH
Sacher v. United States
March 10, 1952: the Supreme Court, in Sacher v. United States, on this day upheld the contempt citations of six attorneys who had represented Communist Party leaders in the famous Smith Act trial (November 1, 1948). At the end of the trial, the Party leaders were convicted of violating the Smith Act (June 29, 1940), which prohibited advocating the overthrow of the government. (The Supreme Court upheld the Smith Act and their convictions, in Dennis v. United States, on June 4, 1951.) Judge Harold Medina also cited the six defense lawyers for contempt of court because of their conduct during the trial. On this day, the Supreme Court upheld the contempt convictions, and as a result all the lawyers served time in prison.
The lawyers were Abraham J. Isserman, Harry Sacher, Richard Gladstein, George Crockett, Louis McCabe, and Eugene Dennis (who as General Secretary of the Communist Party was one of the defendants in the trial and had acted as his own attorney). Isserman, for example, served four months in prison in 1952 and was disbarred. The disbarment of the lawyers seriously crippled the left-wing bar in the United States and had the effect of scaring away many attorneys across the country from serving as lawyers for Communists or other political radicals.  (Red Scare, see Apr 10; FS, see May 26)
Student Rights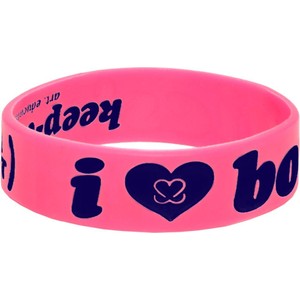 March 10, 2014: the U.S. Supreme Court declined to hear a school district's appeal over an attempt by school officials to ban breast cancer awareness bracelets bearing the message "I (heart sign) boobies," handing victory to of students Brianna Hawk and Kayla Martinez who challenged the decision on free speech grounds.
The court's decision not to take up the case means that an August 2013 ruling by the Philadelphia-based 3rd U.S. Circuit Court of Appeals in favor of students was left intact. (Constitution Center article) (FS, see Sept 17; SR, see Mar 26)
March 10 Peace Love Art Activism
March 10 Music et al
Bruce Channel
March 10 – 30, 1962: "Hey Baby" by Bruce Channel #1 Billboard Hot 100.
Aretha Franklin
March 10, 1967: Aretha Franklin released I Never Loved a Man the Way I Love You album. ( see AF for expanded story)
March 10 Peace Love Art Activism
Vietnam
My Lai Massacre
March 10, 1970: the U.S. Army accused Capt. Ernest Medina and four other soldiers of committing crimes at My Lai in March 1968. The charges ranged from premeditated murder to rape and the "maiming" of a suspect under interrogation. Medina was the company commander of Lt. William Calley and other soldiers charged with murder and numerous crimes at My Lai. (see My Lai for expanded story; see Time magazine article for text and pictures)
March 10 Peace Love Art Activism
LGBTQ
AIDS
March 10, 1987:  AIDS advocacy group ACT UP (The AIDS Coalition to Unleash Power) was formed in response to the devastating affects the disease has had on the gay and lesbian community in New York. The group holds demonstrations against pharmaceutical companies profiteering from AIDS-related drugs as well as the lack of AIDS policies protecting patients from outrageous prescription prices. (AIDS, see Mar 20; LGBTQ, see August)
Westboro Baptist Church\
March 10, 2006: Members of the Westboro Baptist Church picketed the funeral of Marine Lance Corporal Matthew A. Snyder in Westminster, Maryland. The picket was held in a location cordoned off by the police, approximately 1000 feet from the Church, for about 30 minutes before the funeral began. (see January 26, 2008)
March 10 Peace Love Art Activism
Women's Health/Domestic terrorism
Dr. David Gunn
March 10, 1993: Michael Griffin shouted "Don't kill any more babies" then shot and killed Dr. David Gunn during an anti-abortion protest at the Pensacola Women's Medical Services clinic. Dr. Gunn performed abortions at several clinics in Florida and Alabama and was getting out of his car in the clinic's parking lot when Michael Griffin shot the doctor three times in the back. Griffin immediately surrendered to a nearby police officer. (see Aug 19)
March 10 Peace Love Art Activism
CLINTON IMPEACHMENT
March 10, 1998: Kathleen Willey, a former White House volunteer who accused the president of fondling her, testifies before the grand jury for four hours. (see Clinton for expanded story)
March 10 Peace Love Art Activism
Immigration History & Trump's Wall
March 10, 2019: President Trump requested $8.6 billion in the annual budget proposal for a border wall. He also asked Congress for another $3.6 billion to replenish military construction funds he had diverted to begin work on the wall by declaring a national emergency, for a total of $12.2 billion. (IH & TW, see Mar 14; or see Wall for expanded post)
March 10 Peace Love Art Activism