John B Sebastian
Happy birthday to you
March 17, 1944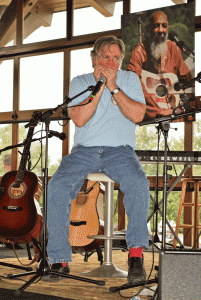 John B Sebastian
Another Greenwich Villager
The common thread to the story that many musicians of the 1960s share is that they moved to Greenwich Village in New York City to be part of its burgeoning folk scene and Bohemian lifestyle.
John Benson Sebastian didn't have to move there. He was born there to a father who played classical harmonica and a mother who wrote for a radio program.
Early Villagers such as Burl Ives and Woody Guthrie visited his home regularly, so it was no surprise when he became part of the Even Dozen Jug Band. From that platform others observed his skills on guitar, harmonica and autoharp. Soon he accompanied artists such as Fred Neil, Tim Hardin, Jesse Colin Young, Tom Rush, Mississippi John Hurt, Judy Collins, and Bob Dylan.
John B Sebastian
Lovin' Spoonful
It was the Lovin' Spoonful and "Do You Believe In Magic" that brought Sebastian national recognition. Here is a live performance of that song from 1965. How many of you remember wondering what that thing he was playing?
John B Sebastian
Solo Sebastian
John Sebastian left the group in 1968 to go solo and other than an occasional return to the group format (J-Band), he continued and continues to perform as such. Of course, he also continues to be in demand as an accompanist.
John B Sebastian
Woodstock Sebastian
One of his most famous moments was his unscheduled performance at the Woodstock Music and Art Fair. After the Festival's laborious delivery on Friday, Saturday dawned damp and the organizers faced a worrisome day.
The band Quill opened but the stage crew needed time to set up the next scheduled group. Organizers "volunteered" Country Joe McDonald and borrowed a strapless guitar (he found a piece of rope).  Santana's awesome set followed McDonald's rousing songs, but again time was needed for Keef Hartley to set up.
 John was living in Woodstock  and wandered to Bethel to party. A much larger party than he or anyone realized was going to happen.
John was volunteered and filled in admirably.
John B Sebastian
Welcome back John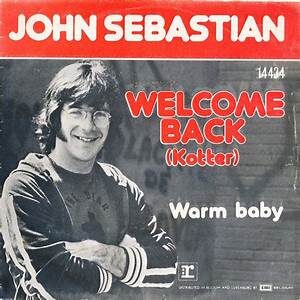 His second moment of national fame came in 1976,  when he had an unexpected #1 single with "Welcome Back", the theme song to the sitcom Welcome Back, Kotter.
As part of the Lovin' Spoonful, he was inducted into the Rock and Roll Hall of Fame in 2000.
John continues to live in Woodstock, NY ("Where Woodstock is, but not where Woodstock was.") and regularly shows up to play at Levon Helm's Barn.
And in 2021 he helped promote the refurbished  Bearsville Studio with a wonderful video.
Also in 2021, he and Arlen Roth released John Sebastian and Arlen Roth Explore the Spoonful Songbook.