July 10 Music et al
LSD
July 10, 1960: Sidney Cohen's survey of 5,000 individuals who had taken LSD 25,000 times concludes it is safe. (see June 1961)
Bobby Lewis
July 10 – August 27, 1961: "Tossin' and Turnin'" by Bobby Lewis #1 Billboard Hot 100.
 
A Hard Day's Night
July 10, 1964: recorded 29 Jan, 25 – 27 Feb, 1 Mar and 1 – 4 June 1964 at EMI Studios, London and Pathé Marconi Studios, Paris, Parlophone released A Hard Day's Night, the Beatles' third studio album. Side one contained songs from the soundtrack to their film A Hard Day's Night. United Artists Records had released the American version  two weeks earlier on 26 June 1964 with a different track listing. This was the first Beatles album recorded entirely on four-track tape, allowing for good stereo mixes.

In contrast to their first two albums, John Lennon and Paul McCartney wrote all 13 tracks, showcasing the development of the band's songwriting talents. (see July 12)


July 10 – August 6, 1965: "(I Can't Get No) Satisfaction by the Rolling Stones #1 on the Billboard Hot 100, the first of five #1 Billboard Hot 100 songs in the 1960s.
 
Beatles VI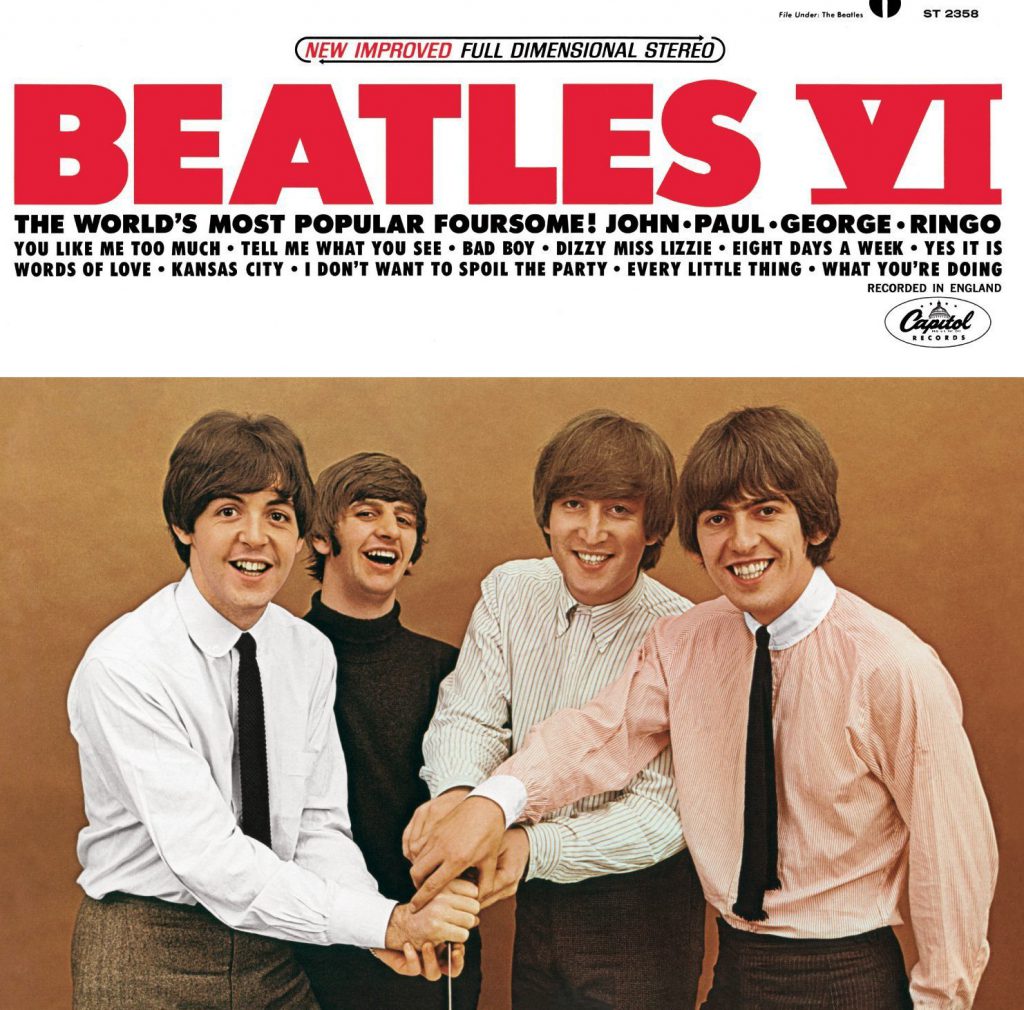 July 10 – August 20, 1965: Beatles VI  is the Billboard #1 album. (see July 29)
July 10 Music et al
Third Big Sur Folk Festival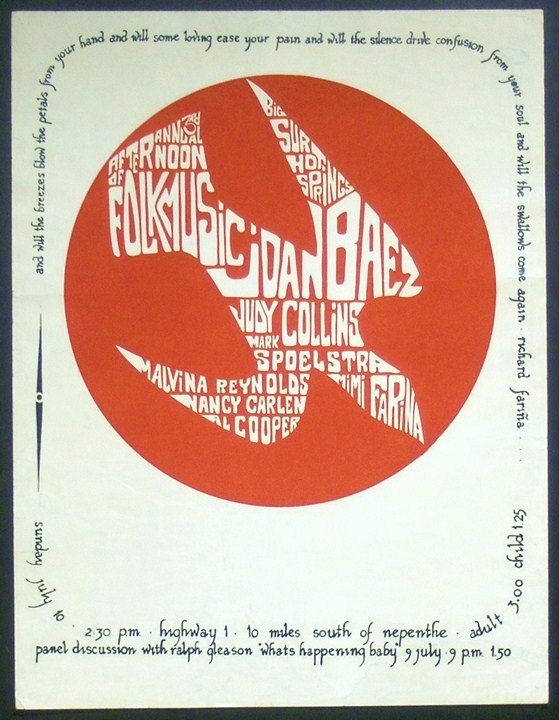 July 10, 1966: The Third Big Sur Folk Festival. (see June 28 – 29, 1967)
Featuring:

Joan Baez
Judy Collins
Mark Spoelstra

Malvina Reynolds
Nancy Carlen
Al Kooper
Mimi Fariña
Panel Discussion with Ralph Gleason: "What's Happening Baby"
The [bumpy] Road to Bethel: July 10, 1969
Peter Goodrich and John Roberts meet in Peter Marshall's office with Charles Baxter, Jeffrey Joerger, and Lee Howard of Food for Love to discuss providing food at the festival. Because of the lack of any other companies offering their services and the late date, Roberts approved Food for Love's application. (see July 10)
the entire production staff met to go over all progress that had been made since they began. Most were pleased with the many tasks accomplished and plans in place. (see July 11)
Grateful Dead
July 10, 1986: Jerry Garcia went into a five day diabetic coma, resulting in the band withdrawing from their current tour. (LA Times article) (see July 29, 1987)
July 10 Music et al, July 10 Music et al, July 10 Music et al, July 10 Music et al, July 10 Music et al, July 10 Music et al, July 10 Music et al, July 10 Music et al, 
Please follow and like us: