Rosie Stone
Happy birthday
Woodstock alum
Rock and Roll Hall of Fame inductee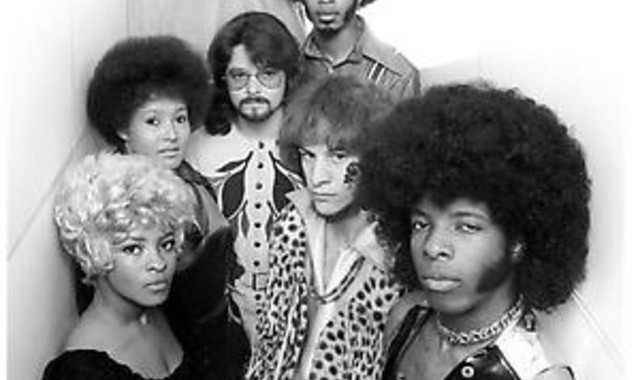 Slim pickings…
I gleaned most of the information here from a Wikipedia entry. I was surprised, given the wide grasp of today's internet, how little there is about Rose Stone.

If anyone has additional or more accurate information, I'd love to have you add it to the comments and I will edit the information below. One source said that she was back with the Family Stone, but the Family Stone site does not show that.

She was apparently part of the Family Stone in 2003 according to a Billboard article that read in part: Undaunted by the absence not only of Sly but also of his cousin Graham on bass guitar, five of the original members of the group have been in the studio recording some 16 new songs. The new tracks are being written and sung mostly by Sly's brother Freddie Stone and sister Rosie Stone. Freddie Stone and Errico are producing the album, which does not yet have a label home. [click for article >>> Billboard article]

In any case here's what I could find and am comfortable with stating with some confidence:

Rose "Rosie" Stone was born on March 21, 1945. She is best known as one of the singers and keyboardists with the Rock and Roll Hall of Fame band, Sly and the Family Stone. Sly and band member Freddie are her brothers.

After the band broke up in 1975, Rosie married Sly Stone's former manager/co-producer, Bubba Banks. She later recorded a solo album on Motown Records, billed as Rose Banks.

Rosie worked as a backup singer appearing on recordings by Michael Jackson, Phish, Ringo Starr,
Rosie Stone
Today, Rosie Stone is today part of the musical department at her brother Freddie's church. She returned to her gospel roots in 1983 when she sang on Sandra Crouch's album We Sing Praises, soloing on the old hymn "Power in the Blood".
Rosie appears at 1:16 in the video below:
In 2011 and 2012, Stone and her daughter Lisa toured with Elton John as members of his vocal backing group.
Please follow and like us: