Rose Rosemary Stewart Stone
Happy birthday
March 21, 1945
Woodstock alum
Rock and Roll Hall of Fame inductee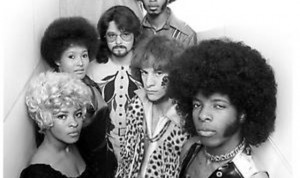 Rose Rosemary Stewart Stone
Slim pickings…
When most Boomers here the word stone there is one of two things they think of and one of them is Sly and the Family Stone, the band that got 500,000 people up and stomping in the middle of the night at the Woodstock Music and Art Fair.
Rose "Rosie" Stone was part of that band.
I gleaned the information here from her Wikipedia entry and a few other varied sources. None are too extensive and 2007 seems to be the closest we can get to the present.
Rose "Rosie" Stone  is best known as one of the singers and keyboardists with the Rock and Roll Hall of Fame band, Sly and the Family Stone. Sly and band member Freddie are her brothers.
Rose Rosemary Stewart Stone
Reluctant Member
From a 2007 NPR interview, Rose said, "I was the last one to get in the group. I had been basically in the family band all my life. We started when we were five and six years old. So when I got in the group it was like, you know, it was like pulling teeth, in a way of speaking, because I was just so happy with being out of the musical group. 
Farai Chiideya was the host of that interview and asked whether the band felt that "something magical" was happening at the Woodstock festival?
Rose answered, "Well, we knew something magical was happening. I think after we realized that it was a sea of people in front of us. It was about 5:00 AM when we went on and it was dark, and we were playing, we were playing our best."
It is always interesting to hear a Woodstock performer's account of their experience. On tours at the Museum that sits near that famous field, we sometimes refer to inaccurate memories as part of the Woodstock Haze.
In this case, Sly and the Family Stone came on stage around 3:30 AM, not at 5. A minor detail, but one we try to softly point out in the interest of clarity.
Rose also recalls the sun coming up while they were playing. Since the Who came on after Sly and in the Woodstock movie one can clearly see the sky beginning to lighten as they played, the sunrise belongs to them (and Jefferson Airplane).
We all need answers to oft-asked questions and sometimes we do our best to create one that is close enough rather than have no answer at all.
Rose Rosemary Stewart Stone
Post Woodstock
After the band broke up in 1975, Rosie married Sly Stone's former manager/co-producer, Bubba Banks. She later recorded a solo album on Motown Records, billed as Rose Banks.
Rose worked as a backup singer appearing on recordings by Michael Jackson, Phish, and Ringo.
She was apparently part of the Family Stone in 2003 according to a Billboard article that read in part: Undaunted by the absence not only of Sly but also of his cousin Graham on bass guitar, five of the original members of the group have been in the studio recording some 16 new songs. The new tracks are being written and sung mostly by Sly's brother Freddie Stone and sister Rosie Stone. Freddie Stone and Errico are producing the album, which does not yet have a label home.
Rose Rosemary Stewart Stone
More
She does have a site, but it is difficult to be sure of how old the information is. In lead sentence of the site she says, "I'm doing my part to make the world a better place."
Site also talks about her "latest project," her "Already Motivated" album. She released that album in 2007, so…
Rose Rosemary Stewart Stone
Rose Stone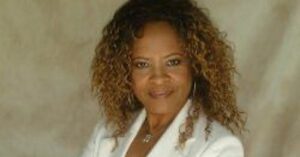 Today, Rosie Stone is today part of the musical department at her brother Freddie's church. She returned to her gospel roots in 1983 when she sang on Sandra Crouch's album We Sing Praises, soloing on the old hymn "Power in the Blood."
Rose appears at 1:16 in the video below:
In 2011 and 2012, Stone and her daughter Lisa toured with Elton John as members of his vocal backing group. The list of artists she has worked with is a long one (All Music credits)
Her Facebook page.
Rose Rosemary Stewart Stone