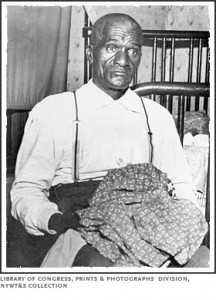 September 21, 1955, BLACK HISTORY & Emmett Till:   Moses Wright, Emmett Till's great uncle, does the unthinkable — he accused two white men in open court. While on the witness stand, he stood up and pointed his finger at Milam and Bryant, and accused them of coming to his house and kidnapping Emmett.
September 21, 1955, LGBT: In San Francisco, the Daughters of Bilitis became the first lesbian rights organization in the US. The organization hosted social functions, providing alternatives to lesbian bars and clubs, which were frequently raided by police.
The name Bilitis is the name given to a lesbian contemporary of Sappho by the French poet Pierre Louÿs in his collection, The Songs of Bilitis (1894).
September 21, 1983, César E. Chávez, Dolores Huerta, and the United Farm Workers:  Rene Lopez, a 21 year old, farm worker, was fatally wounded after voting in an election at the Sikkema Dairy Ranch. The UFW charged that Lopez was shot by the brother-in-law of owner, Ralph Sikkema and an accomplice, Donato Estrada.  David Stirling, the General Counsel to the Agricultural Labor Relations Board, dismissed charges on the basis of lack of evidence.
September 21, 1996, LGBT: President Clinton signed the Defense of Marriage Act into law. The law defines marriage as a legal union between one man and one woman and that no state is required to recognize a same-sex marriage from out of state. It established a Federal definition of: (1) 'marriage' as only a legal union between one man and one woman as husband and wife; and (2) 'spouse' as only a person of the opposite sex who is a husband or wife."
September 21, 2005, Hurricane Katrina: the official death toll was raised to 1,036, with 63 additional deaths recognized in Louisiana. This marked the first time since 1928 that a natural disaster in the U.S. had been officially acknowledged to have killed at least 1,000 people. State-by-state death tolls: Louisiana 799, Mississippi 218, Florida 14, Alabama 2, Georgia 2, Tennessee 1.
September 21, 2010, LGBT: the US Senate struck down a bill that would have ended Don't ask, don't Tell with a vote of 56–43, almost completely along party lines.
September 21, 2011, BLACK HISTORY & James Byrd: on June 7, 1998, in Jasper, TX.. Shawn Berry, Lawrence Brewer, and John King dragged James Byrd, Jr. behind a pick-up truck along an asphalt road after they wrapped a heavy logging chain around his ankles. Byrd was pulled along for about three miles  The murderers dumped his torso in front of an African-American cemetery in Jasper.  
The three were found guilty. Lawrence  Brewer, murderer of James Byrd, Jr, was executed on this date. Shawn Berry was sentenced to life in prison. John King remains on death row.