Drummer Paul Motian
Remembering  a great Drummer…
a Woodstock alum…
…and much much more.
March 25,1931 — November 22, 2011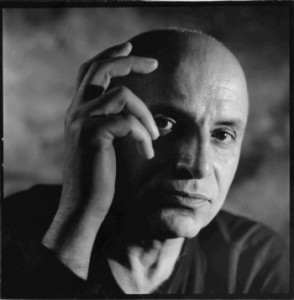 Jazz drumming is all about keeping time. And what Paul Motian did with time, starting with Bill Evans, and more notably as his career progressed, was to prove that it was elastic. Under his touch, the steady ding-ding-a-ling of swing could be implied, rather than explicitly played, and yet still keep the music grooving.  ( 2011 NPR article )
Paul Motian
I became a volunteer at Bethel Woods Center for the Arts in 2011 and since then I've collected information about the Woodstock Music and Art Fair and those associated with it, particularly the performing artists,
Of course we immediately recognize names like Hendrix. Slick, Santana, Joplin, Townshend, and many others. Those who visit the site ask first about them. About their performance. Aware of their part not just in the festival itself, but in establishing and contributing to the music that came out of the 1960s' counterculture.
And then there are others. Performers who left the music scene because they were hardly a part of it to begin with. Performers who despite a claim to fame, few others found interested. Performers who hardly appear anywhere in the seemingly infinite world wide web.
Drummer Paul Motian
An Interesting Neither
Paul Motian is an interesting neither. Neither a name that anyone ever asks about, nor someone who left the scene. He was also a part of the scene long before 1969.
He played with Arlo Guthrie at Woodstock, but that is far down on his list of claims to fame.
Motian was born in Philadelphia on March 25,1931 and grew up in Providence, Rhode Island. He played guitar for awhile, but by 12 was playing the drums.
I cannot find the connection between Arlo Guthrie and Motian, but Paul played with Arlo between 1968 and 1969. I was able to contact Arlo (or someone speaking for him via Instagram). I asked about their connection. The response was, "Paul worked with me back in the mid to late 60's. Forget how we met, but he was a master, and a pleasure to work with."
Drummer Paul Motian
Jazz Greats
That a musician temporarily plays with another musician is as common as broken drumsticks. That a drummer who had already played with such jazz luminaries as Thelonious Monk, Bill Evans, Paul Bley, and Keith Jarrett and then plays with folkie Guthrie seems unusual.
For example, Bill Evans's Wikipedia entry has the following: In late 1959, Evans left the Miles Davis band and began his career as a leader, with bassist Scott LaFaro and drummer Paul Motian, a group now regarded as a seminal modern jazz trio.
The trio recorded the album Explorations in 1961.  Writing for Allmusic, critic Thom Jurek said of the album: "Evans, with Paul Motian and Scott LaFaro, was onto something as a trio, exploring the undersides of melodic and rhythmic constructions that had never been considered by most… Explorations is an extraordinary example of the reach and breadth of this trio at its peak."
WOW!
Drummer Paul Motian
Woodstock alum Harvey Mandel
Harvey Mandel, in a 1986 "Downbeat" interview, said of Motian, "Drummer Paul Motian, like many a jazz player, lives in the eternal present" and then quoted Motian as saying, "When there were bohemians, I was a bohemian; when there were beatniks, I was a beatnik; when you were a hippie, I was a hippie, when you were a yippie, I was a yippie! I've been through the whole thing and even before there were bohemians, there was something else – I don't know what it was – and I was that."
The list of projects that Paul Motian was a part of during his six decades of performing feels endless. Here's the All Music link to that list. You'll need a few minutes!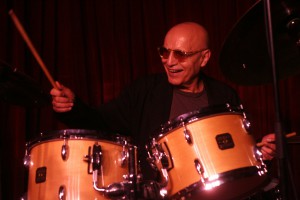 Steve Futterman described Motian this way in a New Yorker article after Motian's death on November 22, 2011.
Rhythm, for Motian, existed to be messed with. He could swing his ass off when called upon, but, given his druthers, Motian would break up time signatures with impunity, dangling himself and his bandmates in space until he miraculously brought them home safely. There was an edge of anxiety to watching Motian at work. He knew it and exploited it to everyone's advantage.
Thank you drummer Stephen Paul Motian
Drummer Paul Motian