October 31 Music et al
Quarrymen
October 31, 1959: the Quarry Men auditioned for Carroll Levis Show in Liverpool. During this audition period, the band would change its name from "Quarry Men" to "Johnny and the Moondogs" by November 15. On that day, they lose out for the finals. (see Nov 15)
Frank Sinatra, Nice 'n' Easy
October 31 – November 6, 1960: Frank Sinatra's Nice 'n' Easy Billboard #1 album. Sinatra sang all the songs, with the exception of the title song, as ballads. Nelson Riddle arranged and conducted the album The title song was a last-minute substitute for the originally planned "The Nearness of You", that did not appear on the original LP.
October 31 Music et al
The Supremes, Baby Love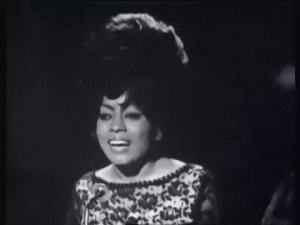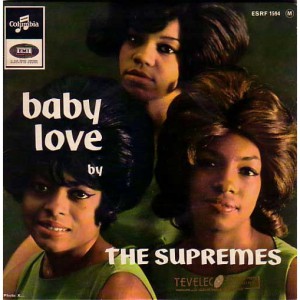 October 31  – November 27, 1964: "Baby Love" by the Supremes #1 on the Billboard Hot 100. It was Written and produced by Motown's main production team Holland–Dozier–Holland.
October 31 Music et al
Ed Sullivan meets the Beatles
October 31, 1963:  The Beatles were trying to walk through Heathrow Airport, London, where they'd just returned from a successful tour of Sweden. Also at Heathrow that particular day, after a talent-scouting tour of Europe, was the American television impresario Ed Sullivan. The pandemonium that Sullivan witnessed as he attempted to catch his flight to New York would play a pivotal role in making the British Invasion possible. Sullivan had his staff make inquiries about the Beatles following his return to the United States, and Brian Epstein arranged to travel to New York to open negotiations. (see Nov 2)
Barbara Streisand,
People
October 31 – December 4, 1964: Barbra Streisand's People is the Billboard #1 album. Jule Styne composed the song with lyrics by Bob Merrill for the 1964 Broadway musical Funny Girl.
LSD
October 31, 1966:  San Francisco, California (Acid Test Graduation at Winterland) (see Graduation for full story)
October 31 Music et al