Grateful Dead Woodstock Woes
The oft' told tale of the Dead's Woodstock performance was that it was plagued with various difficulties and was generally lackluster.  That it wasn't a typical '69 performance.  
Their Woodstock was only about 70 minutes of music with a more than 20 minute technical break after only two songs which had only totaled about five minutes.
Plus, there was the mic/walkie-talkie/PA  interference  during some parts.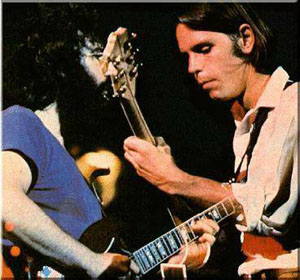 Grateful Dead Woodstock Woes
Dead at Woodstock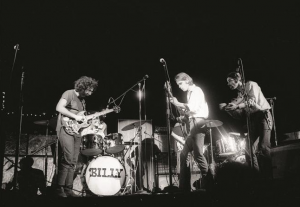 Well, let's take a look at the set list: 
1. Saint Stephen (2:04)
2. Mama Tried (2:42)
3. a High Time tease (30 seconds)
the 20 minute technical issues break


4. Dark Star (19:10)
5. High Time (6:20),
6. Turn On Your Lovelight (38:42)
Typical?
How atypical was the Dead at Woodstock? The concert immediately before at Family Dog at the Great Highway in San Francisco on  August 3  was about 90 minutes. Their first concert afterward was on August 20 at the Aqua Theater in Seattle.  How long was it? About 90 minutes.
If not for the technical issues, faced by most of the Woodstock performers, the Dead at Woodstock was not too different.
Perhaps it'd be best to give the Dead at Woodstock an actual listen and decide for yourself. As for me, I enjoy it. Of course the spice of it being at Woodstock is an enticing enhancement, but even without that, it's still good. After all, there's only one Barton Hall and that was eight years in the future.
Double-dare
I dare you to click and open ↓ .
It's really a nice listen for any day and a slice of history. You'll hear the actual radio feedback the Phil Lesh talks about during a quieter part of their set.
For another much more thorough article on the Dead's Woodstock set, see this article that Scott Parker, author of Woodstock Documented. wrote.
Finally!
Finally, on August 23, 2021, Dead and Company played at Bethel Woods Center for the Arts.  At the beginning of their second set, Bob Weir said this: "…50 something years ago [applause] we…right here…we tried this next sequence [Weir laughs] …it didn't go so well for us. So, we're gonna' try it again."
And so Woodstock finally heard the set so many had hoped for 52 years earlier.  And it was very nice!
Follow link to listen
Grateful Dead Woodstock Woes