Dominique Benicheti Cousin Jules
May 16, 1943-July 29, 2011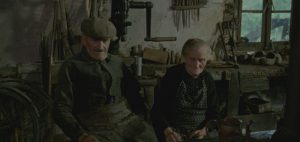 Documentary
Fans of various movie genre know that each has its own feel. Perhaps it's the sound, the camera angles, the dialogue, the pace, or some other cinematic element.
An independent film that John Cassavetes produced was notable not only for its originality and quality of acting, but for the feeling the viewer often felt, as if they were there looking over the characters' shoulders, not sitting in a theater seat.
Dominique Benicheti Cousin Jules
Dominique Benicheti
Benicheti  began to film Le Cousin Jules or Cousin Jules in 1968. The two main characters were a married couple: Jules Guitteaux (Benicheti's actual cousin) and Jule's wife  Felicie who live on a farmstead in the hills of Burgundy. Both born in 1891. Married more than 50 years.
The 1 hour 31 minute film opens with a scene of Jules's forge. Chickens peck about its floor.  The door to a house opens. Jules himself walks out and slips his feet into his wooden clogs. We watch those clogs walk to the forge. There is no dialogue. Jules starts the forge's fire. He begins to repeatedly pull on the bellows' handle. Jules heats a piece of metal.
Felicie sits in the front yard peeling potatoes. We notice that one of the fingers on her gnarled hands is missing. There is no dialogue.
Dominique Benicheti Cousin Jules
Pierre-William Glenn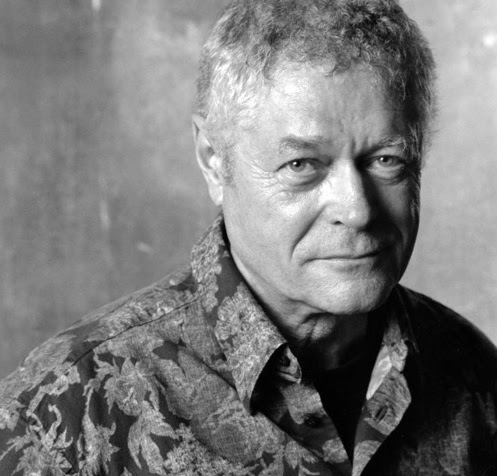 Benicheti used cinematographer Pierre-William Glenn. In a typical mid-twentieth century documentary with it new lightweight portable cameras, we expect some jangled hand-held work. Not here. It is often as if Glenn set up his CinemaScope  cameras, stereo recorders, and simply let them run.
We follow the Guitteaux through their day, though in actuality it took Benicheti five years to complete. As in any story, there are times our eyes sparkle with love. Times they fill up. We know we are watching a long gone lifestyle, yet we also recognize an extremely worthy lifestyle.
Dominique Benicheti Cousin Jules
Recognition
Bencheti released the film in 1973. It won the Special Jury Prize prize at Lucarno, Other festivals, including Moscow, New Directors/New Films and the Los Angeles International Film Expo selected it for screening.
Charles Champlin wrote in The Los Angeles Times, that it was "one of those extraordinary discoveries which film festivals ought to always be about."
Dominique Benicheti Cousin Jules
Oblivion
Unfortunately critical recognition does not mean financial success. Such success depends on distribution and distribution depends on corporate deciding what niche the film fits into and how to best sell it from that niche.
Cousin Jules did not fit into any particular genre. Yes a documentary, but it didn't feel like a documentary.  Decision-makers apparently felt that the patience needed to watch the story unfold was more than a typical moviegoer had.
And unlike most movies, there was virtually no dialogue.
Perhaps Variety magazine's review summed up best the lack of support for the film: "somewhat plodding and unclear in design … the kind of film that keeps a distance (from its subjects), prettifies the grim look of their rural lives and does not let them say anything."
Dominique Benicheti Cousin Jules
Resurrection
Copies of the film began to disintegrate.  Benicheti began to restore it, but in 2011, he died suddenly.  One of Benicheti's former students asked Richard Peña (program director of the Film Society of Lincoln Center at the time) to consider the film for the 2012 New York Film Festival. Peña  enthusiastically agreed.  
Dedicated supporters  raised the funds for the remainder of the restoration work. 
From the film's site: Le Cousin Jules awed its audience at the 2012 New York Film Festival.  In 2013 it screened at the Berlin International Film Festival, the Viennale, and the festival Toute la mémoire du monde at la Cinémathèque française in Paris.  Its first theatrical release was at Film Forum in New York in December 2013.
Dominique Benicheti Cousin Jules