Jeff Kagel Krishna Das
Happy birthday, March 31, 1947
 "Music is simply the sugar syrup that the medicine of the Divine name is hidden in."
New York City at the Church Of St. Paul & St. Andrew in October 2013
Sometimes a happenstance event becomes that stone thrown in a still pond and the ripples vibrate out to the lakes' shores and into history.
In April 1965, the Beatles were filming the movie, Help!. The script called for a scene in an Indian restaurant with Indian musicians playing.
George Harrison saw a sitar for the first time.
Norwegian Wood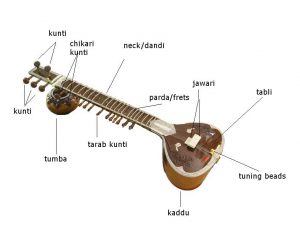 On October 12, 1965, the Beatles began working on their Rubber Soul album  and during the day's second session they started to record "Norwegian Wood (This Bird Has Flown)." Harrison played sitar on the song.
On my tours at Bethel Woods Center for the Arts I emphasize the importance of the Rubber Soul album and how it changed the scope of pop music. I joke about how when I first listened to the album, intently staring at and reading its covers, I found a typo: someone had misspelled guitar! They spelled it s-i-t-a-r.
And just as Harrison had accidentally discovered Indian music (and thus Indian culture), so too happened the teenage Western listener.
And as the Beatles became interested in other things Indian, so did many Baby Boomers.
Jeff Kagel Krishna Das
Jeff Kagel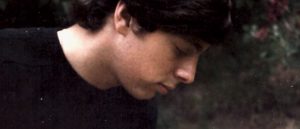 Jeff Kagel was a student at the State University of New York, Stony Brook.
He had first learned yoga asanas [postures] on the floor of a tenement apartment on the Lower East Side in 1966 from a guy who had just come over from India.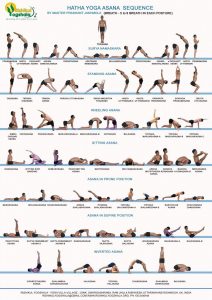 Jeff also loved rock music and was in a band. He wanted to be a star.
The Soft White Underbelly would go on to rock fame as Blue Öyster Cult and sell more than 24 million records worldwide.
Jeff Kagel Krishna Das
Krishna Das
As much as Jeff Kagel wanted to be a rock star, he felt spiritually lost.  In the winter of 1968, he made a decision: move to New Hampshire visit the spiritual teacher Ram Dass  (who, in his former incarnation was Harvard professor Richard Alpert as in LSD researcher with Timothy Leary).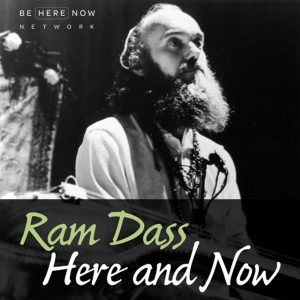 Later, Kagel traveled across the country with Ram Dass as his student, captivated by the stories of  Dass's recent trip to India where he had met the legendary guru Neem Karoli Baba, known to most as Maharaj-ji.
Jeff Kagel went to India.
From an interview in Ascent magazine:
In India, Krishna Das [Kagel] also encountered kirtan, or the chanting of God's name. "I heard it and I couldn't believe it. I thought, this is fantastic. I was always musical and I always loved to sing. I didn't really do it at first as a spiritual practice, in a heavy way like that. I sang because I loved to do it."
He spoke of his guru with great love and respect: "Someone like him is like the sun. To be in his presence and to be connected to him is to be doing the best thing you can do for your own blossoming. He didn't give meditation techniques, he didn't give mantras. He ripened you from the inside."
For awhile, Kagel became "Driver" because he was in charge of driving the one car that's how many referred to him, but…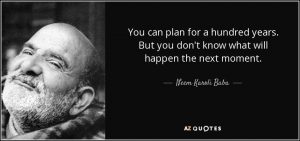 Neem Karoli Baba gave Krishna Das his spiritual name. Das means servant, and Krishna is one of the names of God.
NYT interview: Krishna Das lived blissfully at Neem Karoli Baba's temple until 1973, when he returned to America at the guru's behest. His teacher called him back about a year later, but Krishna Das, who was making money and enjoying a new romance, hesitated. Within months, Neem Karoli Baba died.
Jeff Kagel Krishna Das
Lost/Renewal
After Baba's death, Das became lost.  Eleven years of substance abuse and depression followed.
He returned to India and came to the realization that although Neem Karoli Baba had left his body, his presence remained.
Chanting had never left Krishna Das.
Back in the United States, in 1994, Krishna Das started leading chant at Jivamukti Yoga Center, NYC.
From his site: Over the years, he continued chanting, developing his signature style, fusing traditional kirtan of the east with western harmonic and rhythmic sensibilities. 
Does he still love rock? Does he ever tire of kirtan?
I do, all the time! You should hear us at sound check. We do Van Morrison, Willie Nelson, Rolling Stones. We do everything. We're totally nuts in sound check. [YJ interview]
Jeff Kagel Krishna Das
One Track Heart
In 2012, director Jeremy Frindel released One Track Heart, The Story of Krishna Das. It is how I first heard of and heard KD.  And again I found myself asking, "How is it I never heard of him before."
Jeff Kagel Krishna Das