Sha Na Na Scott Powell
Helped found Sha Na Na
Woodstock alum
TV star
MD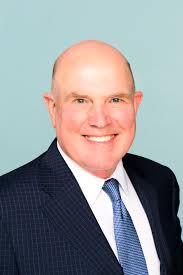 Sha Na Na Scott Powell
Scott Powell
Scott Powell was born in Dallas, Texas, on August 13, 1948.
Yes I know. Scott Powell is not a household name. Unless, of course, you are in his house.
Sha Na Na was not a household name at the Woodstock Music and Art Fair either, but that Sunday morning they came out and performed for the many thousands of fans who had stuck it out and awaited Hendrix.
From his site: " He performed with the group at the Woodstock Festival, Fillmore East and West, in Europe and Japan, on the syndicated television series, Sha Na Na, and in the movies."
Movies!
1970 – Woodstock – as himself with Sha Na Na
1972 – Dynamite Chicken – as himself with Sha Na Na
1978 – Grease – with Sha Na Na as Johnny Casino and The Gamblers
1980 – Caddyshack – Gatsby
1994 – Woodstock Diary – as himself with Sha Na Na
2003 – Festival Express – as himself with Sha Na Na
He left the band in 1980 and  returned to Columbia to pursue a career in medicine.
To say that that's not where many of the Woodstock performers went is an understatement, of course.
Sha Na Na Scott Powell
Dr Powell
Dr. Powell attended the Albert Einstein College of Medicine

He interned at St. Luke's Roosevelt Hospital.

His residency was in Orthopedics at Hospital for Joint Diseases in New York City.

He completed his Fellowship in Sports Medicine at the Kerlan-Jobe Orthopedic Clinic in Los Angeles.

Dr. Powell is Board Certified by the American Board of Orthopedic Surgery.
Still musically involved
Again from his site: Dr. Powell has partnered with MusiCares, the charity arm of the Grammys, to bring free medical care to musicians who cannot afford insurance, at the Pierre Cossette Center at Stetson Powell Orthopedics….  Dr. Powell has been elected to the Board of Directors of MusiCares and serves as Chair of the Health and Human Services Committee.
Sha Na Na Scott Powell