Canned Heat Larry Mole Taylor
Played with…
Jerry Lee Lewis, The Monkees, Canned Heat, John Mayall's Bluesbreakers, and many others
Monterey Pop Festival
Woodstock
June 26, 1942 – August 19, 2019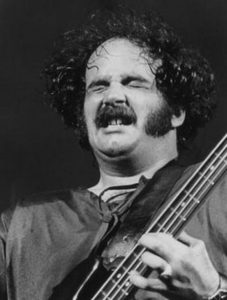 Canned Heat @ Monterey Pop Festival, "Rollin' and Tumblin'"
Early years
Larry Taylor was born in New York City and seems to have played music his whole life. It was his brother, Mel, drummer for the Ventures, who led Larry into music. Larry played on a few of the Ventures' albums.
He played in an instrumental surf band, the Gamblers, in the mid-'60s
Larry Taylor toured with Jerry Lee Lewis and was the session bassist for The Monkees. He also worked as a session musician for artists like Albert King, Solomon Burke, Buddy Guy, JJ Cale, Ry Cooder, Harvey Mandel and Charlie Musselwhite.
Canned Heat Larry Mole Taylor
Canned Heat
His career went into high gear when he joined Canned Heat in 1966 at the request of Henry Vestine, its original guitarist (Harvey Mandel later replaced Vestine). Taylor received his nickname from Skip Taylor, Canned Heat's manager. Each of the band's members had one. "The Mole" came from Skip Taylor thinking that a split in Larry's front tooth made him look like a mole.
I suppose it could have been worse.
Woodstock
He described his Woodstock Music and Art Fair experience: It's still the biggest crowd that I've ever played.  It's hard to explain and to put into words.  You'd kind of have to have been there to really understand it.  I don't really remember much.  It went by real fast.  In a way, it was like a shock. [Pop Addict interview]
Canned Heat Larry Mole Taylor
Post-heat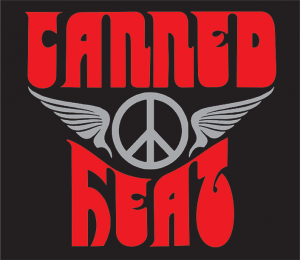 He left Canned Heat in 1970. He and Mandel joined John Mayall's Bluesbreakers for a stretch.
He later played with the Sugarcane Harris Band and The Hollywood Fats Band.
He had also played with Leo Kottke, Tom Waits, John Lee Hooker, Ry Cooder, Charlie Musselwhite, John Hammond, JJ Cale, Tracy Chapman, Al Blake, and many others [All Music credits]
Taylor rejoined and exited Canned Heat on several occasions, and, beginning in 2010, became one of the members of the 2019 lineup of the band, along with de la Parra, the only consistent member since 1967.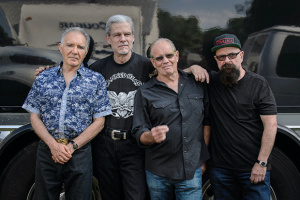 He died at his Lake Balboa, California home on August 19, 2019. The band's manager and one-time producer, Skip Taylor, confirmed on Canned Heat's Facebook that Taylor's death after a 12-year battle with cancer. He was 77.
"Larry told great stories, funny jokes, was a foodie, wine, record, and rock poster collector, computer whiz and a special human being who really 'lived for music,'" Skip Taylor wrote in a statement. "Music was his religion! He influenced many of us in different ways and he will be missed by many throughout the music industry. Condolences to his wife, Andrea, his son Danny and his two daughters, Rebecca and Molly." [Rolling Stone Magazine article]
Canned Heat Larry Mole Taylor