Sittin' On the Dock of the Bay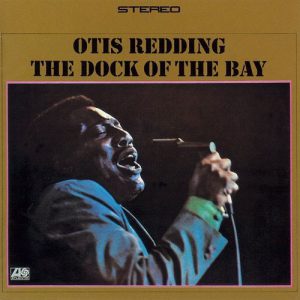 Sittin' On the Dock of the Bay
Monterey
The Monterey International Pop Festival. Jimi Hendrix had exploded on that scene, but Otis Redding's appearance on the second night had also placed him high up on the list of amazing performances.
Likely Redding's set was as good as every one of his: outstanding. This time, though, it meant more white kids saw where that sound they all loved so much came from. The rhythm and blues style around for so long and influencing so many, was finally blossoming into the main stream.
…just one more time…
Sittin' On the Dock of the Bay
R & R
Basking in the glow of that success, Redding retreated to a rented houseboat in Sausalito. The setting was perfect. Neverending.
Sittin' in the morning sun I'll be sittin' when the evening comes
And so began Redding's best-known song. One he would never know reached such success.
Artistic freedom
The 60s allowed and encouraged musicians to look inward. Was where they were where they wanted to be? Where they wanted to stay? Redding was listening to Bob Dylan, and like so many other artists was struck by Dylan's independence and individual path.
Slow to germinate
The song stayed a summer seed slowly germinating. Famed sessions guitarist Steve Cropper (also well known from Booker T & the MGs and the Blues Brothers movie) helped Redding finish the song. He and Redding knew they had something special.
The Stax Records suits were not enthusiastic. Jim Stewart, its President, felt the song was too much of a departure from Redding's previous successes.
Re-recorded
Redding recorded "Sittin' On the Dock of the Bay" one more time before going on the road in December 1967. That day's recording went on to be his #1 hit, a million-seller, winning Grammy Awards for Best R&B Performance and Best R&B Song.
Tragedy
On December 10, while touring and flying in a small plane to his next gig, the plane crashed. Redding and four members of his band, the Bar-Kays, [Jimmy King, Phalon Jones, Ronnie Caldwell, and Carl Cunningham], a valet, Matthew Kelly, and the pilot, Richard Fraser, died. Ben Cauley, a trumpet player in the band, survived.
Sittin' On the Dock of the Bay