Jefferson Airplane Grace Slick
October 30, 1939
Happy birthday
from several years ago, Grace's advice to women trying to break into rock
Jefferson Airplane Grace Slick
Grace Slick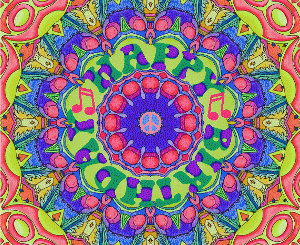 From the Jefferson Airplane site: Grace Slick, to the public mind, is synonymous with Jefferson Airplane and Jefferson Starship in the way that Mick Jagger is synonymous with the Rolling Stones. Ironically, Grace was not an original member of the band, nor was she with Starship at the very end. But Grace's importance to every phase of the band cannot be underestimated. White Rabbit, which she wrote, helped define not only Jefferson Airplane but also the acid rock era. Her unconventional vocals on Somebody to Love gave the Airplane its biggest hit. As one of the first female rock stars (as opposed to pop singers), Grace helped redefine women's role in modern music as more than just a sex symbol backed by a band. Of course, with her statuesque beauty and icy blue eyes, Grace had the sex symbol bit down pat as well.
Grace Barnett Wing was born October 30, 1939, in Highland Park, a suburb of Chicago, IL. Her father, Ivan, was an investment banker, and her mother, Virginia Barnett Wing, had been an actress and singer in the early '30s. Her lineage goes back to Norway, where the family name was Vinje.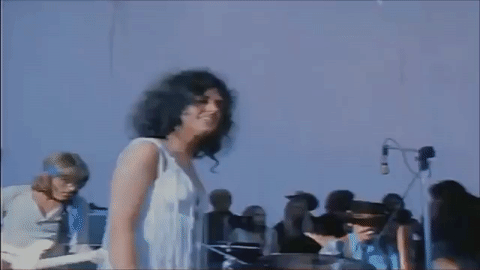 Jefferson Airplane Grace Slick
"Good morning, people!"
The Great Society
Jefferson Airplane
Jefferson Starship
Starship
What about Woodstock? From a Rolling Stone magazine article: What did you think when you walked out and saw all those people? It's always good to see the people. I played a lot of festivals in the summer and it was set up for various kinds of performances and they had spotlights that are bolted in place, and they're blinding. I wore a white dress with fringe. I packed it in California and I didn't even think about the weather. I just assumed it would be marvelous. That day [after it rained], I thought, "Christ, I don't have anything else I can wear — this is it!" So I had to keep my feet out of the mud. 
Jefferson Airplane Grace Slick
Since
In a September 2017 Variety magazine interview one of her comments was, "I mostly paint now and I will encourage or not encourage people depending on who I am talking to. But also this is a period of time where I'm sitting back, which is fine. When you are older, generally, you're a bit quieter. Rock and roll is a young expression — it's strong, loud, and ironic. There are just things you do when you're 25 you don't do when you're 70 because you look silly."
Thank you!