Percussionist Juma Sultan
April 13, 1942
Birthday greetings and kudos to Juma Sultan for his presence in our musical history and his dedication to preserving it.
Audio is from the drum circle on the Woodstock Music and Art Fair's field after Richie Haven's memorial celebration at Bethel Woods Center for the Arts. August 15, 2013.
Percussionist Juma Sultan
Musician's Musician
Juma Sultan is a musician's musician. By that I mean that the typical listener and music lover might not know the name or know who Juma is associated with, but he has had a great impact on other musicians. That association is with Jimi Hendrix and being in Gypsy Sun and Rainbows at the Woodstock Music and Art Fair.
Percussionist

Juma Sultan
Archivist 
He is a percussionist whose career spans more than 50 years. Its best known point may have been with Jimi Hendrix, but his importance today is with his video and audio preservation  of loft jazz during the 1960s and 1970s.
The following video is an interview with Juma Sultan about many things, but he discusses the Woodstock Music and Art Fair and his memories about the event as part of Jimi Hendrix's Gypsy Sun and Rainbows. Slide up to the 8 minute part of the video for the Woodstock comments.
Percussionist

Juma Sultan
New York Musicians Organization
And according to the Underground Producers Society, "In 1972, Juma formed the New York Musicians Organization ("NYMO") which organized concerts to protest unfair programming at the Newport Jazz Festival, and also started Studio We, with friend James DuBois, which became an integral part of the Loft Jazz scene – giving musicians a place to perform and develop."
Percussionist

Juma Sultan
Recorded Loft Jazz
According to Wikipedia, "Loft jazz was a continuation of the free jazz and avant-garde jazz traditions inaugurated by John Coltrane, Ornette Coleman, Albert Ayler, Pharoah Sanders, and Sun Ra. However, it didn't follow any one particular style or idiom of jazz. Few loft jazz musicians played continuously atonal or arhythmic music in the style of Coltrane's legendary albums Ascension and Om. They often combined conventional melodic elements with free jazz; used instruments less familiar to jazz, such as the bass saxophone, oboe and cello; and combined instruments in untraditional formats, like the World Saxophone Quartet, whose changing members used a variety of saxophones and flutes, usually without any rhythm section."
Percussionist

Juma Sultan
Preservationist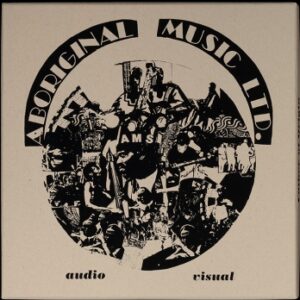 Juma Sultan was there and part of recording it. In 2006 he received a grant from the National Endowment for the Arts to preserve those rare and invaluable recordings.
Today they are available through Juma Sultan's Aboriginal Music Society. (NYT article on the Aboriginal Music Society)
Percussionist

Juma Sultan
Tenacity
From the Porter Records site: While musicians recording their own music is not uncommon, it would be hard to imagine anyone matching the recording tenacity of Juma Sultan, who has recorded thousands of hours of material from the late 1960's through the 1970's.  And not recordings of any old song but material that is historically important in regards to the evolution of (for the lack of better word) "Jazz".  What we have here now is a collection of handpicked tracks from the vast collection of Juma Sultan and in particular is his Aboriginal Music Society, comprised of like-minded musicians. The dates and personnel vary from track to track as the Aboriginal Music Society was consistently evolving as musicians came and went over the years. This ever changing line-up lead to a diversity of emotions that let the band explore a multitude of styles that included elements of, African music, jazz, spiritual-jazz, free-jazz and even soul music.  Fortunately, some thirty years after the music was recorded, it is now reaching an eager and appreciative audience."
From the Juma's archive site: Juma began recording in the 1960′s and continued this work for over twenty years. Here you will find samples from recordings of rehearsals and concert dates from 1968 through 1974.
Percussionist Juma Sultan