Airplane Tuna Jack Casady
Happy birthday to you
April 13, 1944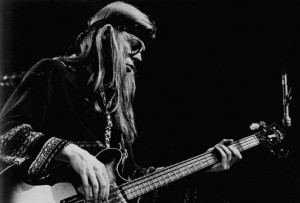 Airplane Tuna Jack Casady
Washington, D.C. Kid
Jack Casady grew up in Washington, DC. He found an old guitar in his parents' attic.  Jack was 12. The guitar had four stings. For Christmas, his parents gave him a certificate to take guitar lessons.
Jack used money from part-time neighborhood jobs to buy his first electric guitar, a '58 Fender Telecaster, He and his dad built an amp from a kit.
His brother Chick's high school friend visited one afternoon. The brother's friend was Jorma Kaukonen. The two boys quickly realized that they shared a love of blues and records (echoes the story of Bob "The Bear" Hite and Alan "Owl" Wilson). They briefly formed The Triumphs.
Kaukonen left for Antioch College (Ohio) and Jack continued playing local gigs. One gig needed a bassist. Jack filled in and realized he loved the instrument.
1964 and Beatlemania struck and left blues-oriented bassists on the sidelines.
Airplane Tuna Jack Casady
Jorma calls
Jorma left Antioch. He was out in San Francisco and had joined a band. Jefferson Airplane. Jorma heard Jack played bass he told Jack that the Airplane needed a bassist. Jack laughed at the name, but flew out to San Francisco.
Jorma picked up Jack at the airport in his Sunbeam convertible. Jorma worriedly greeting Jack with a, "You better be able to play."
Airplane Tuna Jack Casady
Artistic Freedom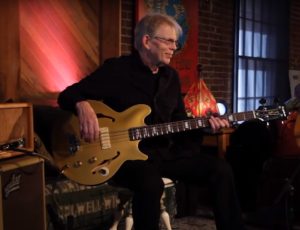 October 1965. According to Casady, "What was great for me was the opportunity of coming to San Francisco in that environment in the mid '60s where you had a tremendous number of middle class white kids trying desperately to do anything their parents didn't. And all these kids were suddenly out there playing instruments, making up songs. And that whole coming together aspect created some different music, most of it not keeping up to professional polish of other areas of the country, but still, people wanted to make their own statement. And so I found myself in this band that I thought was the craziest band I had ever seen."
The Airplane became one one of the hallmark bands of the era and whose story is too long to include here. Suffice to say, the music of that time would not be the same without them. From a personal viewpoint, their Woodstock performance was one of highlights of my long concert-attending life.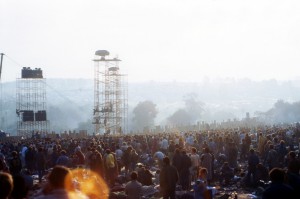 Airplane Tuna Jack Casady
Roadie Roomies
While touring, Jack and Jorma were often roommates and between gigs, in a motel room with a broken-TV, they'd play stuff together. Jorma on an acoustic guitar, Jack on an electric base. 
They had never lost their love of the blues and in 1970 they formed their Hot Tuna duo. For Airplane fans used to its psychedelic sounds, Tuna was a revelation.
51 years later, Tuna continues. Here's a show from November 29, 2019.
Airplane Tuna Jack Casady
Fur Peace Ranch Guitar Camp
Today Jack Casady regularly joins Jorma at Jorma's Fur Peace Ranch Guitar Camp to teach bass.
With the engineers at Epiphone Guitars, Jack has developed the Jack Casady Signature Bass.
According to Casady, "Epiphone and I designed this bass to my exact specifications, certainly a dream come true. I feel we really created a comfortable bass that carries a great, warm tone, and is a lot of fun to play! And it also looks great."
The  Beginner Guitar HQ site reviewed  what they call Gibson's little sister the Epiphone Les Paul Special II electric guitar because: "What we need to see is if this is really a Les Paul guitar at a price anyone can pay. Because, instead of a budget Les Paul alternative, this model could be the evidence of too many corners cut." You can find out here.
Casady has played on dozens of albums. Here is a the AllMusic link to that very long list.
In 1996, Jack Casady was inducted into the Rock and Roll Hall of Fame as a member of the Jefferson Airplane.
As venues begin to reopen, Hot Tuna is a bit back on the road.
Airplane Tuna Jack Casady