1968 Ringo Leaves Beatles
August 22, 1968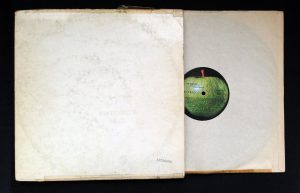 Ringo joins the Beatles
It had been on August 18, 1962 that Ringo Starr made his debut with the Beatles at the horticultural society Dance, Birkenhead, England,. He had had a two-hour rehearsal in preparation.
1968
Ringo Leaves Beatles
3,162,240 minutes later…
Ringo left. The Beatles had started recording their so-called White Album on 30 May 1968. By August that year they had completed much of it but also by that date the occasional tensions between band members were again evident.
On August 22, 1968, Ringo decided to leave the Beatles. He felt his drumming was not good enough and that John, Paul, and George were really the band. He was an unnecessary appendage.
1968
Ringo Leaves Beatles
Ringo leaves Beatles
In Anthology, Ringo said the following: "I felt I wasn't playing great, and I also felt that the other three were really happy and I was an outsider. I went to see John, who had been living in my apartment in Montagu Square with Yoko since he moved out of Kenwood. I said, "I'm leaving the group because I'm not playing well and I feel unloved and out of it, and you three are really close." And John said, "I thought it was you three!
"So then I went over to Paul's and knocked on his door. I said the same thing: "I'm leaving the band. I feel you three guys are really close and I'm out of it." And Paul said, "I thought it was you three!
"I didn't even bother going to George then. I said, 'I'm going on holiday.' I took the kids and we went to Sardinia."
1968
Ringo Leaves Beatles
While the drummer's away…
Recording continued with "Back in the USSR." Paul played drums, George guitar, and John bass.  More was added later.
Ringo was away two weeks, but the three kept his departure a secret. While away, Ringo wrote "Octopus Garden" which would appear later on  Abby Road.
1968
Ringo Leaves Beatles
Ringo returns
Ringo from Anthology: I got a telegram saying, 'You're the best rock'n'roll drummer in the world. Come on home, we love you.' And so I came back. We all needed that little shake-up. When I got back to the studio I found George had had it decked out with flowers – there were flowers everywhere. I felt good about myself again, we'd got through that little crisis and it was great.
It was September 3, 1968.
768 days later…
On April 10, 1970 Paul publicly announced what the other three Beatles already knew: the Beatles were breaking up.
1968
Ringo Leaves Beatles