John Johnny Dawson Winter
February 23, 1944 — July 16, 2014
John Johnny Dawson Winter III was born in Beaumont, Texas. He and his brother, Edgar, both got into music early in their lives and after seeing  artists such Muddy Waters, B.B. King, and Bobby Bland, they fell in love with the blues.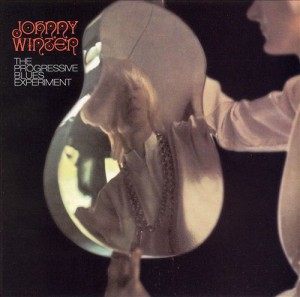 In 1968, Sonobeat Recording Company released Johnny Winter's first album, The Progressive Blues Experiment. The small label's limited distribution gave the album limited success. In December 1968, while at an Al Kooper and Mike Bloomfield concert at the Fillmore East, Bloomfield  invited Winter on stage. His performance attracted the attention of Columbia Records executives in the audience and they soon signed him to "largest solo artist deal of it's time." (from Winter site)
Johnny Winter released his first Columbia record in 1969. He toured and performed at festival after festival, including…
Oh yea. He played at the Woodstock Music and Art Fair, the festival that turned out to be THE festival of 1969 and, in the eyes of many still today, THE festival of all time.
Johnny Winter came on around midnight (Monday 18 August) after The Band and before Blood, Sweat and Tears. He played about an hour. His setlist was:
Mama, Talk to Your Daughter

Leland Mississippi Blues

Mean Town Blues

You Done Lost Your Good Thing Now > Mean Mistreater

I Can't Stand It (with Edgar)

Tobacco Road (with Edgar)

Tell the Truth (with Edgar)

Johnny B. Goode
Here's a YouTube of that performance (not a film).
John Johnny Dawson Winter
Johnny Winter
Most know of Alvin Lee and his Ten Years After performance of "Goin' Home" from the 1970 movie or album. Johnny Winter did not get the Woodstock golden touch from either because he was not in or on either.
That did not stop his career. He successfully buffeted his way through rock and roll's many Scylla and Charybdis with a long career.
He kept on making albums (Winter discography) and fulfilled a dream by playing with and producing Muddy Waters. Winter produced Waters' , Hard Again (1977). He again worked with Waters on I'm Ready (1978). It was another Grammy winner.
Here's a great video from a movie on Johnny Winter. It's called Down and Dirty and was directed by Greg Olliver.
John Johnny Dawson Winter
Johnny Winter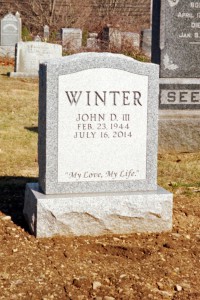 Johnny Winter died in Zurich, Switzerland on July 16, 2014. Writing in Rolling Stone magazine ranked him #63 of the 100 greatest guitarists. The review said: Out of all the hopped-up Caucasians who turbocharged the blues in the late Sixties, Texas albino Johnny Winter was both the whitest and the fastest. Songs like his 1969 cover of "Highway 61 Revisited" are astonishing showpieces of his lightning-fast thumb-picked electric slide playing. Jimi Hendrix sought him out as a sideman, and Muddy Waters recognized his talent at first glance, becoming a friend and collaborator: "That guy up there onstage – I got to see him up close," Waters later said. "He plays eight notes to my one!"
John Johnny Dawson Winter
Addendum: As you can see, this site is a dot info site, not a dot com. I do not accept advertising or any compensation for anything I post. I do not accept anything. Period.
With that in mind, in February 2020, I received an e-mail from a Joey Miller, who is an Editor at Jen Reviews.  In the e-mail he said that  they had "just published an updated, comprehensive guide on easy guitar riffs for beginners on our sister site, BeginnerGuitarHQ. It is completely free and you can find it here: https://beginnerguitarhq.com/easy-guitar-riffs/"
I don't know if you'll ever be as good as Johnny, but this free intro may be a start. Who knows?!
John Johnny Dawson Winter