Beatles Meet Washington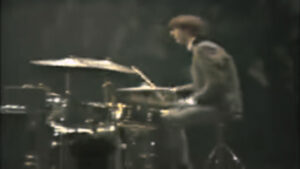 February 11, 1964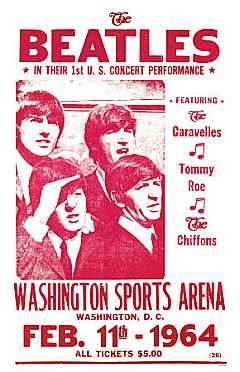 Beatles Meet Washington
Snowstorm cancels flight
A snowstorm had cancelled their flight, so the Beatles took a train to Washington DC and made their live concert debut in the US at the Washington Coliseum. Over 350 police surrounded the stage to try and control the 8,000 plus screaming fans. One police officer who found the noise so loud stuck a bullet in each ear as ear plugs. The Beatles had to stop three times and turn Ringo's drum kit around and re-position their microphones so that they faced a different part of the audience. The set list: 'Roll Over Beethoven', 'From Me to You', 'I Saw Her Standing There', 'This Boy', 'All My Loving', 'I Wanna Be Your Man', 'Please Please Me', 'She Loves You', 'I Want to Hold Your Hand', 'Twist and Shout', and 'Long Tall Sally'.
Beatles Meet Washington
George Harrison remembers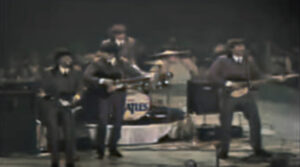 George Harrison summed up his experience this way: That night, we were absolutely pelted by the fuckin' things. They don't have soft jelly babies there; they have hard jelly beans. To make matters worse, we were on a circular stage, so they hit us from all sides. Imagine waves of rock-hard little bullets raining down on your from the sky. It's a bit dangerous, you know, 'cause if a jelly bean, travelling about 50 miles an hour through the air, hits you in the eye, you're finished. You're blind aren't you? We've never liked people throwing stuff like that. We don't mind them throwing streamers, but jelly beans are a bit dangerous, you see! Every now and again, one would hit a string on my guitar and plonk off a bad note as I was trying to play. (from The Beatles Off The Record, Keith Badman)
Beatles Meet Washington
Paul McCartney remembers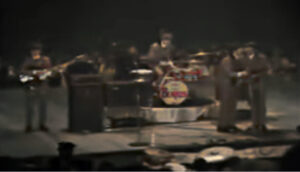 In 2010, Paul McCartney remembered, We'd seen a lot of British stars come back from America with their tails between their legs. We made a promise to ourselves to not go until we had a No. 1. We were so excited to be madly popular in America, which was to us the Holy Grail because every shred of music we ever loved came from there. It was euphoric, and now we were heading to Washington on the train, which was very glamorous. And to cap it off, there was that beautiful snow. (Washington Post article)
Beatles Meet Washington
John Lennon remembers
John Lennon's memory of the reception following was a discomforting one: People were sort of touching us as we walked past, that kind of thing. Wherever we went we were supposed to be not normal and we were supposed to put up with all sorts of shit from lord mayors and their wives and be touched and pawed like A Hard Day's Night only a million more times. At the American Embassy, the British Embassy in Washington, or wherever it was, some bloody animal cut Ringo's hair, in the middle of… I walked out of that. Swearing at all of them and I just left in the middle of it. (John Lennon, 1970. Lennon Remembers by Jann S Wenner)
You can listen to the whole concert with the YouTube link below:
Today, the concert site looks a bit different than in 1964.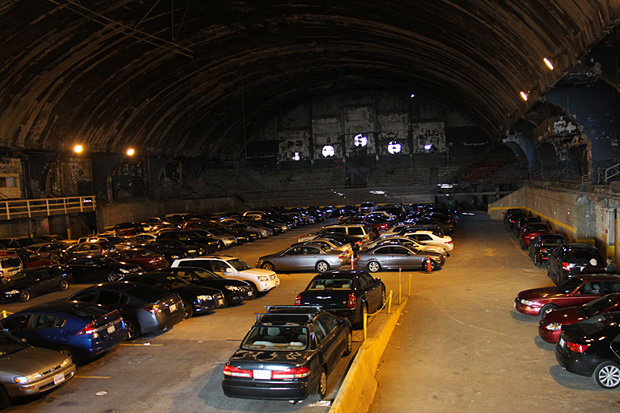 Reference >>> Beatles Bible site
Beatles Meet Washington