Jimmie Lee Jackson Murdered
December 16, 1938 – February 26, 1965
 on February

18, 1965…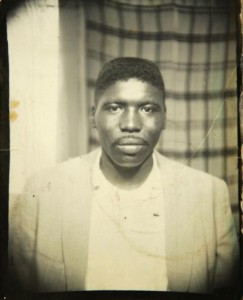 Jimmie Lee Jackson was born in Marion, Alabama, a small town near Selma. He fought in the Vietnam war and eventually returned to Marion where he worked as a laborer.
He became a church deacon. He tried to register to vote several times, but Alabama's legal roadblocks prevented him.
James Orange was a field secretary for the Southern Christian Leadership Conference. In February 1965, authorities arrested and jailed Orange on charges of disorderly conduct and contributing to the delinquency of minors for enlisting students to aid in voting rights drives.
Fearful that Orange would be lynched, a group of civil rights activists gathered marched in support of him the evening of February 18, 1965. Shortly after the peaceful march began, Alabama State Troopers ordered the protesters to disperse and simultaneously attacked them. Authorities had also turned off street lights.
Jimmie Lee Jackson, his mother, Viola Jackson, and his eighty-two-year-old grandfather, Cager Lee, were among those who tried to get away. The three escaped into a nearby cafe, but police followed them into the cafe and physically assaulted them. When Jimmie Lee Jackson came to the aid of his mother and grandfather, he was shot twice in the abdomen by trooper James Fowler.
Jackson managed to escape before collapsing. He died eight days later at a local hospital.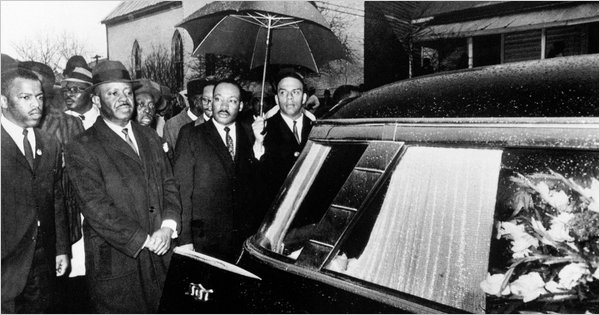 In his eulogy, Martin Luther King, Jr. described Jimmie Lee Jackson as a "martyred hero." The murder was the seed that began the famous March on Selma because when civil rights organizer, James Bevel, heard of Jackson's death he called for a march from Selma to Montgomery to talk to Governor George Wallace about the attack in which Jackson was shot.
Jimmie Lee Jackson murdered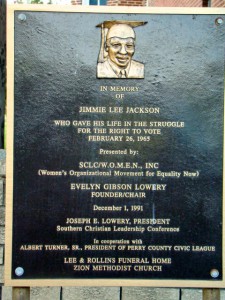 James Fowler was the trooper who shot Jackson. That September 29, a grand jury declined to indict Fowler. 
42 years later, on May 10, 2007 an Alabama grand jury indicted Fowler for the Jackson's murder. Fowler pleaded guilty to one count of second-degree manslaughter on November 15,  2010. He apologized for the shooting but insisted that he had acted in self-defense, believing that Mr. Jackson was trying to grab his gun. (NYT article)
Fowler was sentenced to six months in prison and was released early after serving 5 months due to health problems. (NYT article)
Fowler died on July 5, 2015. (Washington Post story)
Jimmie Lee Jackson murdered