Mike Heron
James Michael "Mike" Heron was  born on December 27, 1942. Heron, with Robin Williamson and Clive Palmer, founded The Incredible String Band in 1965 as a folk-song group but evolved to produce an emerging "world music" sound.
The Incredible String Band produced over 10 albums including "Five Thousand Spirits or the Layers of the Onion", the Grammy nominated "The Hangman's Beautiful Daughter", and "Wee Tam and The Big Huge".
Their sound and success led to an invitation to perform at the Woodstock Music and Art Fair. After a Friday night postponement, the band appeared on Saturday oddly placed between the blues-oriented Keef Hartly Band and Canned Heat.
Happy Birthday Mike Heron
In 1971 Heron released his first solo album, Smiling Men with Bad Reputations.  Sitting in were such luminary musicians as John Cale, Pete Townshend, Richard Thompson, Elton John, Jimmy Page, Steve Winwood, Keith Moon, and Ronnie Lane.  It featured a much more rock sound very different than Incredible String Band.
More recently Mike has been performing with his daughter, Georgia Seddon.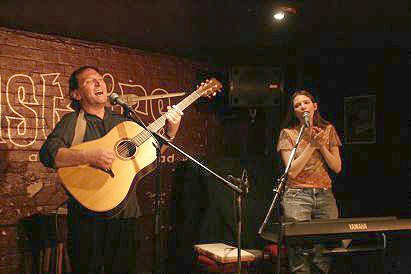 In 2008 Mike and Georgia were invited to perform at The Hollywood Bowl, collaborating with American band The Album Leaf for an evening of World music.
Mike and Georgia are now performing with Mike Hastings, and the multi instrumentalist Nick Pynn. Here is a video of Mike Heron & Georgia Seddon playing Mike's "Feast of Stephen" accompanied by Trembling Bells at The Glad Cafe, Glasgow. October 2013
Happy Birthday Mike Heron. Happy Birthday Mike Heron. Happy Birthday Mike Heron. Happy Birthday Mike Heron.  Happy Birthday Mike Heron. Happy Birthday.
Click for http://www.mikeheron.co.uk/