Woodstock festival Bert Sommer
Remembering and appreciating
February 7, 1949 – July 23, 1990
Bert Sommer and his music were more part of the 60s than is at first obvious. He wrote songs for the Vagrants who later morphed into Mountain.
Bert Sommer became a part of the pop successful Left Banke and sang lead on their "And Suddenly."
He had a part in the west coast production of Hair. In fact his hair graced the Playbill cover.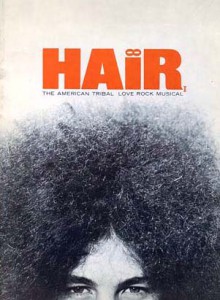 Woodstock festival Bert Sommer
Artie Kornfeld
Artie Kornfeld, a Capital Records executive, and later one of the four organizers of the Woodstock Music and Art Fair, noticed Sommer's songwriting and produced his first album, The Road To Travel for Capital.
And the connection with Kornfeld obviously helped get him an invitation to Woodstock.
Unfortunately, Bert Sommer never received one of that famous festival's golden eggs, as Santana had for example.
Why he didn't ride Woodstock's coattails is likely due what label he recorded for and what label produced the Woodstock album. His was Capital. Its was Warner Brothers. And Bert Sommer did not make it onto the three-disc Woodstock album.
Neither did he appear in the movie.
Woodstock festival Bert Sommer
Woodstock
According to the Bertsommer.com site: Artie [Kornfeld] said "When Bert came up to perform at Woodstock, it was special because he was dear to me. I was a little nervous because I wanted him to do well. I was proud watching Bert. I got busy and went backstage and hung out to be closer to Bert and his band, which included Ira Stone (electric guitar), Charlie Bilello (bass), Ira's wife Max…. When Bert finished his performance of Paul Simon's "America" it was simply electrifying. Paul Simon later said that Bert's rendition on record that I produced, was better than Simon & Garfunkel's. I've been told that this performance was the only standing ovation at Woodstock. Shame on the powers that kept Bert out of the movie."
From the same site: Mr. Sommer settled in ­Albany, N.Y., where he played in local bands, his voice still strong, according to Mr. Kahn. Health failing, he died in June 1990, 12 days after a final performance in Troy, N.Y., about a two-and-a-half-hour drive north of Bethel. A year earlier, a ­special edition of Life magazine commemorating the 20th ­anniversary of the festival ­included a cropped photo of Mr. Stone and his wife Maxine. As if deemed irrelevant, Mr. Sommer was cut out of the picture.
Woodstock festival Bert Sommer
Ira Stone
In 2009, Ira Stone 2009 he gave an interview about his time there with Bert.
Woodstock festival Bert Sommer
Jesse Bert Sommers
In 2020, Something Else!  published an interview between Steve Elliott and Sommer's son, Jesse Bert Sommers.
Elliott preceded the interview with this:
In the space of 10 years between 1967-77, singer-songwriter Bert Sommer released four studio albums, collaborated with the Left Banke and the Vagrants with Mountain's Leslie West, performed in the first stage musical of Hair, appeared at Woodstock, and was part of Kaptain Kool and the Kongs on TV's The Krofft Supershow for one season.
Sommer also continued to write, record, and perform music until his untimely death in 1990 at the age of 41. He was a phenomenally talented charismatic singer and songwriter, and was gone way too soon. I had the rare pleasure of talking with his son Jesse Bert Sommer for a Something Else! Sitdown focusing on father's music and career.
By 2020 Rhino Records had included Bert Sommer's complete Woodstock performance in its anniversary release. Asked about the release, Jessie Bert said, "It is a bittersweet accomplishment. To finally have the music and recognition be accessible to both new and old generations is great. My father not being around to enjoy it is not. In addition, the level of fame some rose to because of Woodstock and their inclusion in the film would have been a game changer for my father, and all his opportunities, fame, finances, offspring and his mark on music history. Who knows how far he may have reached if these songs had been included and enjoyed for the last half century? Nonetheless, I am glad it has been included by Rhino finally, and for all the efforts put forth by Andy Zax in the genesis of the true complete box set."
Here is an observation by Zax about that performance:
Woodstock festival Bert Sommer