Youngblood Jesse Colin Young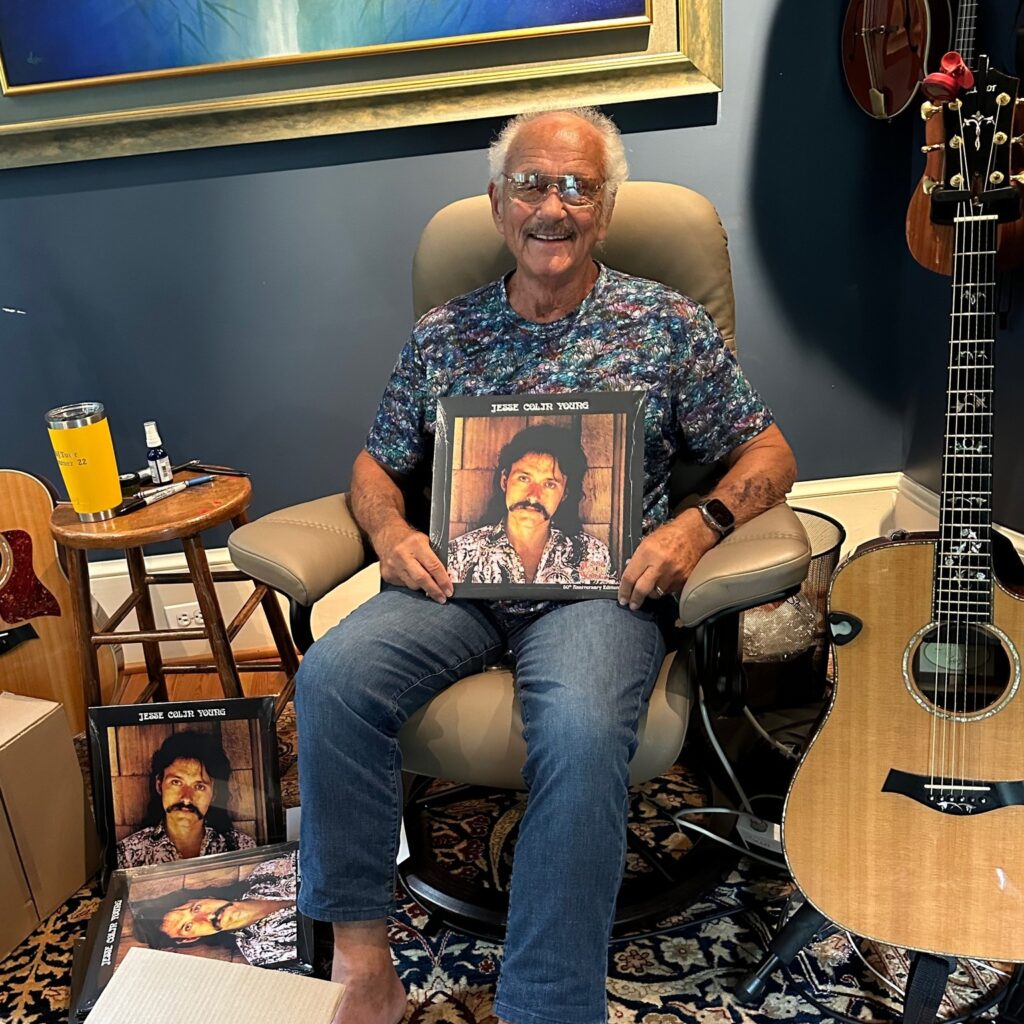 Born November 22, 1941
If a music fan hears the band name Youngbloods, the person they'll often think of next is Jesse Colin Young, that band's lead singer.
And the song that most people think of Jesse singing "Get Together."
Youngblood Jesse Colin Young
A bit of his beginning
From Jesse's Facebook page: Jesse was born and raised in Queens, New York in 1941, and his earliest family memories are filled with the joy of music and celebration. His mother was a violinist who had a beautiful singing voice of perfect pitch, and his father was a Harvard- educated accountant with a passion for classical music. Along with his older sister, the family spent evenings gathered around the piano singing Harvard fight songs and other lively tunes.
At 15, the talented student won a scholarship to Phillips Andover, the all boys prep school in Massachusetts. The rigorous curriculum and strict discipline the school required ultimately resulted in Jesse being kicked out of the exclusive academy – an event which forever changed the course of his life. The blues were calling his name and the next few years were spent exploring the music of T-Bone Walker, John Lee Hooker and Muddy Waters for inspiration and consolation. Jesse Colin Young recorded his first album in 4 hours, accompanying himself on guitar. That release was called THE SOUL OF A CITY BOY.
Youngblood Jesse Colin Young
Youngblood
A second album, YOUNG BLOOD, featured supporting musicians, including John Sebastian.
Youngblood Jesse Colin Young
Fame came knocking
"Get Together" or "Let's Get Together" already had a long history before Youngbloods put it on their first album in 1967 and before the song's refrain refrain of "Come on people now, smile on your brother" was used as the television theme for the National Council of Christians and Jews.
In 1969, the Youngbloods put the song on their next album, Elephant Mountain, as well, and it became a top ten hit.  In 1994, the song appeared in the movie Forest Gump and introduced the classic song to a new generation of listeners.
Young's song "Darkness Darkness"was in Jack the Bear (1993), chosen as the theme song for the James Cameron movie Ghosts of the Abyss (2003) and was in the trailer of TV series Bloodline (2015).
A cover of the song by Robert Plant won the Grammy for Best Rock Vocal in 2002.
Youngblood Jesse Colin Young
Still Youngblood
As with many musician lifers, Jesse Colin Young has never left music or recording music.
"The family moved back to the continental U.S. in 2006, but a diagnosis of Lyme's Disease left Jesse unable to tour for] several years…. Housebound, he launched his own video series on YouTube, "Couch Series with Labrador," and focused on his recovery. After years of struggle, he began performing again in 2015, with his first show benefitting Saratoga WarHorse to help veterans. A video, "Out Of the Darkness," featuring Charles Yang and Peter Dugan, was created and is still available on streaming platforms. 
His songwriting remained sharp while his health continued to improve, and 2019's Dreamers — an album that found Jesse writing about topical issues like immigration and the #MeToo movement, backed by a hotshot band that included his son, Tristan, as well as multiple musicians from Tristan's alma mater, Berklee College of Music — served as another milestone in a career already stocked with highlights. Meanwhile, Jesse also developed an ongoing podcast series, "Tripping on My Roots," featuring interviews, storytelling, rare collaborations with some of his musical peers, and salutes to his guests' musical mentors. 
When COVID-19 ground the world to a halt in 2020, he launched a new series called "One Song at a Time" — a series of videos that found Jesse performing songs from across his entire career, while accompanying himself on acoustic guitar — and also assembled a new version of "Get Together" featuring Steve Miller on vocals and Stratocaster guitar, Charles Yang on violin, and the sounds of Jesse's hotshot Berklee band. The re-recorded "Get Together" served not as only as a celebration of the song's 50th anniversary, but also as a fundraiser to benefit WhyHunger during a uniquely challenging time. Meanwhile, "One Song at a Time" became a success on platforms like YouTube and Facebook, leading Jessie to go back into the studio and record his newest album, Highway Troubadour. An acoustic record rooted Jesse's singing and deft fingerpicking, Highway Troubadour features newly-recorded solo performances of songs from the songwriter's entire catalog, including a revised take on the Youngbloods' "Sugar Babe" and an intimate version of Dreamers' "Cast a Stone."
His credits and discography are impressive.
Youngblood Jesse Colin Young
Thank you Jesse for helping us get together
And also from his site: Always holding environmentalism as "a must," from the time of The Youngbloods to his current endeavors as a performer and teacher, Jesse has even used solar-powered energy for his concerts! He and his wife also grow organic Kona coffee on their farm in Hawaii.
Youngblood Jesse Colin Young