March 3 Music et al
Woody Guthrie
March 3, 1940, activist and American Communist Party member, Will Geer, introduced 27-year-old Woody Guthrie to 21-year-old Pete Seeger. (listen to/read NPR piece: Pete Seeger Remembers Guthrie, Hopping Trains And Sharing Songs
Roots of Rock
March 3 or 5, 1951: Jackie Brenston and his Delta Cats, who were actually Ike Turner's Kings of Rhythm, recorded "Rocket 88" (originally written as Rocket "88") at Sam Phillips's Sun Studio. The record reached #1 on the Billboard R & B chart.
Many experts acknowledge its importance in the development of rock and roll music as the first rock and roll record. (Discogs site info) (see March 21, 1952)
March 3 Music et al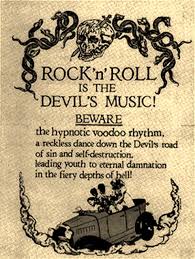 March 3, 1957: Samuel Cardinal Stritch banned rock 'n' roll from Chicago archdiocese Roman Catholic schools. He had condemned by saying, " "Some new manners of dancing and a throwback to tribalism in recreation cannot be tolerated for Catholic youths. "When our schools and centers stoop to such things as 'rock and roll' tribal rhythms, they are failing seriously in their duty. God grant that this word will have the effect of banning such things in Catholic recreation."(see July)
The Beatles
March 3, 1963: The Beatles were at the bottom of the bill in the last show of their tour supporting Helen Shapiro in Hanley. Other acts ahead of them included The Kestrels, The Honeys, Dave Allen, Kenny Lynch and Danny Williams.
A typical Beatle set on this tour was (lead singer in parentheses and an * indicates alternative song for set):
Chains (George)

Keep Your Hands Off My Baby (John)

A Taste of Honey (Paul)

Please Please Me (John/Paul)

Love Me Do (John)*

Beautiful Dreamer (Paul)*
March 3 Music et al
LSD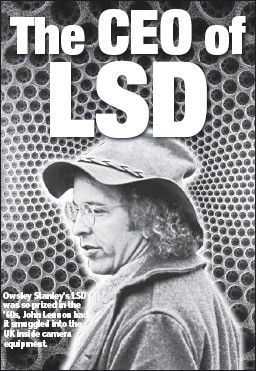 March 3, 1965: former chemistry student Owsley Stanley began to provide L.S.D. in large quantities for San Francisco "happenings." Today in the Oxford English dictionary, the word "Owsley" is listed as a noun describing a particularly pure form of LSD. (see Mar 30)
March 3 Music et al