Multi instrumentalist Edgar Winter
Happy birthday Edgar
born December 28, 1946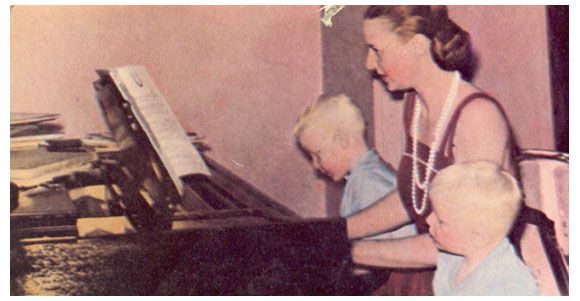 Edgar Winter the multi-instrumentalist: keyboard, guitar, saxophone, and percussion — as well as a singer.
Multi

instrumentalist

 

Edgar Winter
Woodstock
He played both with his brother, Johnny (famously at the Woodstock Music and Art Fair) as well as a solo artist with his own bands. He described the Woodstock event as something that changed his life. He had not written music much to that point, but afterwards "realized the great spiritual dimension of music…"
Multi instrumentalist Edgar Winter
White Trash/Edgar Winter Group
His powerful "Tobacco Road"brought him into the national spotlight. Edgar formed White Trash, a group originally comprised of musicians from Texas and Louisiana. White Trash enjoyed  success with the 1971 release of the studio album, Edgar Winter's White Trash, and with 1972's follow-up live gold album, Roadwork.
Johnny and Edgar playing at the Olympic Auditorium LA.
March 7, 1970: Tobacco Road
In 1972 Winter formed The Edgar Winter Group, the  band that created  the number one Frankenstein and Free Ride.  Edgar invented the keyboard body strap early in his career, an innovation that allowed him the freedom to move around on stage.
Multi instrumentalist Edgar Winter
Film, TV
He has released over 20 albums and numerous collaborative efforts He  appeared in the film "Netherworld", and the TV shows "The Cape", "Mysterious Ways", "Dave Letterman", and "Jimmy Kimmel".
Edgar's music can also be heard film and television projects, including Netherworld, Air America, My Cousin Vinny, Encino Man, Son In Law, What's Love Got to do With It, Wayne's World 2, Starkid, Wag the Dog, Knockabout Guys, Duets, Radio, The Simpsons, Queer as Folk, and Tupac Resurrection.
Edgar and his wife, Monique, live in Beverly Hills with their little dog Mimi.
On the road
Edgar is constantly on the road touring,  His site has the latest dates.
Happy Birthday.