Virgil Ware Johnny Robinson
Virgil Ware

December 6, 1949 – September 15, 1963
Johnny Robinson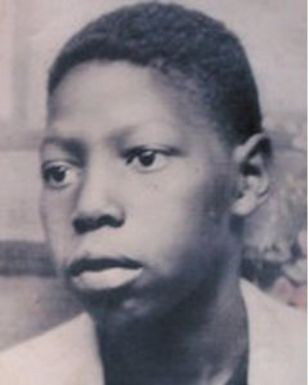 1947 – September 15, 1963
September 15, 1963
16th Street Baptist Church bombing
The story of the terrorist attack on the 16th Street Baptist Church in Birmingham,  Alabama is a well-known one.
Bobby Frank Cherry, Thomas Blanton, Herman Frank Cash, and Robert Chambliss, members of United Klans of America, a Ku Klux Klan group, planted a box of dynamite with a time delay under the steps of the church near the basement. At about 10:20 that morning, twenty-six children were walking into the basement assembly room to prepare for the sermon entitled "The Love That Forgives," when the bomb exploded.
The explosion killed four girls, Addie Mae Collins (14), Denise McNair (11), Carole Robertson (14), and Cynthia Wesley (14) and injured the other 22, one of whom was Addie Mae Collins' younger sister, Sarah.
The explosion blew a hole in the church's rear wall, destroyed the back steps and all but one stained-glass window, which showed Christ leading a group of little children.
It was 14 years before officials charged anyone. In 1977 Chambliss was tried and convicted of the first degree murder of McNair.
Not until 2001 was Thomas Blanton convicted and not until 2002 Bobby Cherry. Both were convicted of four counts of murder and sentenced to life imprisonment.
Herman Cash died in 1994 and  was never charged.
Virgil Ware Johnny Robinson
Virgil Ware
The evening of that same day Virgil Ware and his 16-year-old brother, James Jr, were out on a bike. Virgil on the handlebars, James peddling.
Two white 16-year-olds, Michael Lee Farley and Larry Joe Sims were also out. They were riding a motorbike. Seeing the two boys, Farley encouraged Sims to shoot at and scare the brothers. Ware fell. The brothers did not stop.
The shots had hit Virgil Ware in the chest and face. He died there.The next day, police  confronted Sims who confessed to shooting Ware, saying he had done so accidentally, as he had fired with his eyes closed.
Authorities charged Sims and Farley with first-degree murder.At trial, a jury convicted Sims of second-degree manslaughter; Farley pled guilty to the same charge. They were both sentenced to seven months in jail, but a judge then altered the penalty, giving them two years' probation instead.
Virgil Ware Johnny Robinson
Johnny Robinson
In the hours after the bombing, groups gathered to mourn the killings or celebrate them. 16-year-old Johnny Robinson was hanging around with a few other black teenagers near a gas station on 26th Street. White kids drove by, waving Confederate flags and throwing things out of the car windows.
Robinson and some of his friends threw rocks back. Police showed up.
Witnesses told the FBI in 1963 that Johnny was with a group of boys who threw rocks at a car draped with a Confederate flag. The rocks missed their target and hit another vehicle instead. That's when a police car arrived.
Robinson ran. Officer Jack Parker, sitting in the back of a police car with a shotgun, shot at the running Robinson, hit him in the back, and killed him.  Police said that their car's sudden stop caused Parker's gun to go off or that the car had hit a bump causing the discharge. Witnesses say they no warnings and two shots.
Parker was a member of the  Fraternal Order of Police lodge. That fall he signed an ad in the newspaper arguing against integration of the police force. He died in 1977.
In 1963, the grand jury that tried Parker, refused to indict him.  A federal grand jury decided the same thing in 1964.
Virgil Ware Johnny Robinson