Jack Kerouac Road Sal Paradise
Happy anniversary
Published September 5, 1957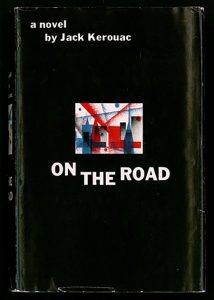 Did people hitchhike to Woodstock? Yes some definitely did.
Was there any literary inspiration to do that? Yes there was.
Jack Kerouac Road Sal Paradise
Paterson, NJ
As a New Jersey guy born and bred, it's important to me that Sal Paradise (Jack Kerouac) began his first road trip from Paterson. It was there that Paradise had "…pour[ed] over maps of the United States…for months, even reading books about the pioneers and savoring names like Platte and Cimarron and so on, and on the road-map was one long red line called Route 6 that led from the tip of Cape Cod clear to Ely, Nevada, and there dipped down to Los Angeles."
All but one of my father's seven siblings left their NJ hometown and all but five moved out of state: Arizona, New Mexico. Oklahoma. A traveling salesman uncle found homes all over the Midwest. The US Navy stationed a nurse aunt all over the world.
When I was four my family traveled from NJ to visit those distant relatives. I grew up thinking I was a traveler.
Later, I was a Boy Scout who thought he was a camper.
And later still, I thought I was cool because I had a summer job in NYC.
Jack Kerouac Road Sal Paradise
Ripe for the "…Road"
By the time I was in college I was ripe for Kerouac. I don't think I'd heard of him, but likely saw his name referenced in some Rolling Stone magazine articles.
Like thousands of other Boomers, we found an older brother to envy in Kerouac. A guy whose traveling stories awoke us to the soundtrack of the American history we'd nodded through in school.
Jack Kerouac Road Sal Paradise
Sex, drugs, and more jazz than rock and roll!
Some find On the Road enervating. An example of a wasted life. A life without purpose or goal.
Myth: Kerouac wrote the story on toilet paper. No. He created a continuous scroll from sheets of tracing paper sheets that he cut to size and taped together.
Like many things written, Kerouac had written dozens of notes during his travels in the late 1940s. Those notes eventually coalesced into the novel when in one three-week spurt Kerouac put the novel together as if writing a letter.
In response to a student's letter, Kerouac wrote in 1961, "Dean and I were embarked on a journey through post-Whitman America to FIND that America and to FIND the inherent goodness in American man. It was really a story about 2 Catholic buddies roaming the country in search of God. And we found him."
Jack Kerouac Road Sal Paradise
Jack Kerouac On the Road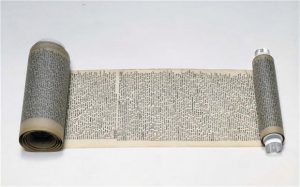 Most critics praised the book, particularly Gilbert Millstein of the New York Times who wrote, "its publication is a historic occasion in so far as the exposure of an authentic work of art is of any great moment in an age in which the attention is fragmented and the sensibilities are blunted by the superlatives of fashion"
In the same paper, David Dempsey dismissed the novel as an "affectionate lark…[that depended]upon the bizarre and the offbeat for its creative stimulus"
Jack Kerouac Road Sal Paradise
Counterculture
Whatever the view, the story inspired a new generation to seek adventure on the road. Hitchhiking sometimes. Just hiking other times. Woodstock Venture's idea of having a festival in the country, in an open space, where one could be free and roam around has some roots in Kerouac's book.
The book was, even if unconsciously, part of the reason I went there. It was certainly part of the reason my wife, six children, and I took a cross-country trip to visit those many relatives. We called it the "Shoots Not Roots" tour. It even had it's own t-shirt.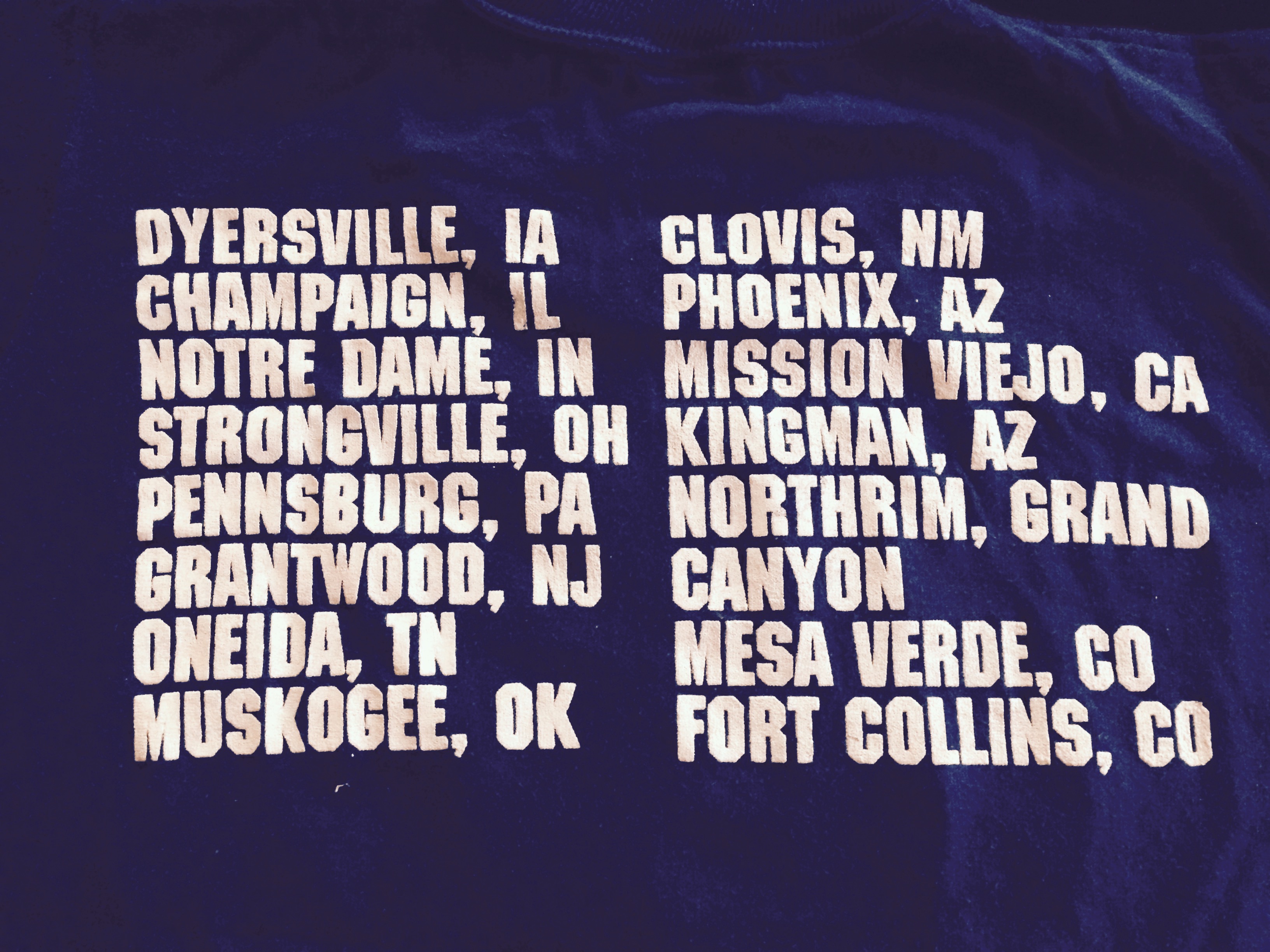 Jack Kerouac Road Sal Paradise
The end…
So in America when the sun goes down and I sit on the old broken-down river pier watching the long, long skies over New Jersey and sense all that raw land that rolls in one unbelievable huge bulge over to the West Coast, and all that road going, all the people dreaming in the immensity of it, and in Iowa I know by now the children must be crying in the land where they let the children cry, and tonight the stars'll be out, and don't you know that God is Pooh Bear? the evening star must be drooping and shedding her sparkler dims on the prairie, which is just before the coming of complete night that blesses the earth, darkens all rivers, cups the peaks and folds the final shore in, and nobody, nobody knows what's going to happen to anybody besides the forlorn rags of growing old, I think of Dean Moriarty, I even think of Old Dean Moriarty the father we never found, I think of Dean Moriarty.
Jack Kerouac Road Sal Paradise