Hoboken Division Nancy France
Arts  & Crafts
 I should know better because I've leaned the lesson too many times: if an album cover is really good (and Arts & Crafts is!), then buy it!
My wife and I were in Strasbourg, France. I saw a record store…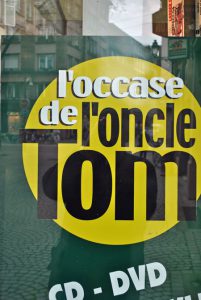 …and walked in. Not enough time to browse, but Hoboken Division's Arts & Crafts album caught my eye. I took a picture. At least I'd remember the name.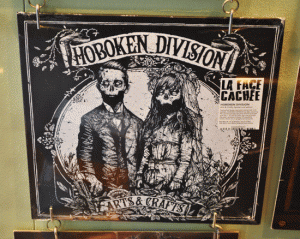 Luckily for me (in so many ways) it was 2016 and locating the band on Facebook was easy as well as finding…
         …its web site
         …or its Twitter feed
          …was easy. And of course, the band has a video presence on YouTube…
Hoboken Division Nancy France
Hoboken Division
Who is Hoboken Division? The duo of Marie Rieffly and Mathieu Cazanave is from Nancy, France (Non inultus premor) and, like bands from all over Europe have done for decades, fell in love with American Delta blues. And like good bands everywhere, they've taken that sound, added their own fine musical sensibilities, and created something that sounds both now and then.
This is straightforward music.  No gimmicks. Cazanave's guitar can slide and growl. Rieffly's voice does either as well. She'll boost in harmonica, too. The music can be thick, but not lumpy; smooth, not slick. 
Mix a taste of RL Burnside,  a splash of Left Lane Cruiser, a dollop of Iggy Pop, a teaspoon or two of the Jon Spencer Blues Explosion, and a bucket of unbleached organic Hoboken Division. Don't be shy.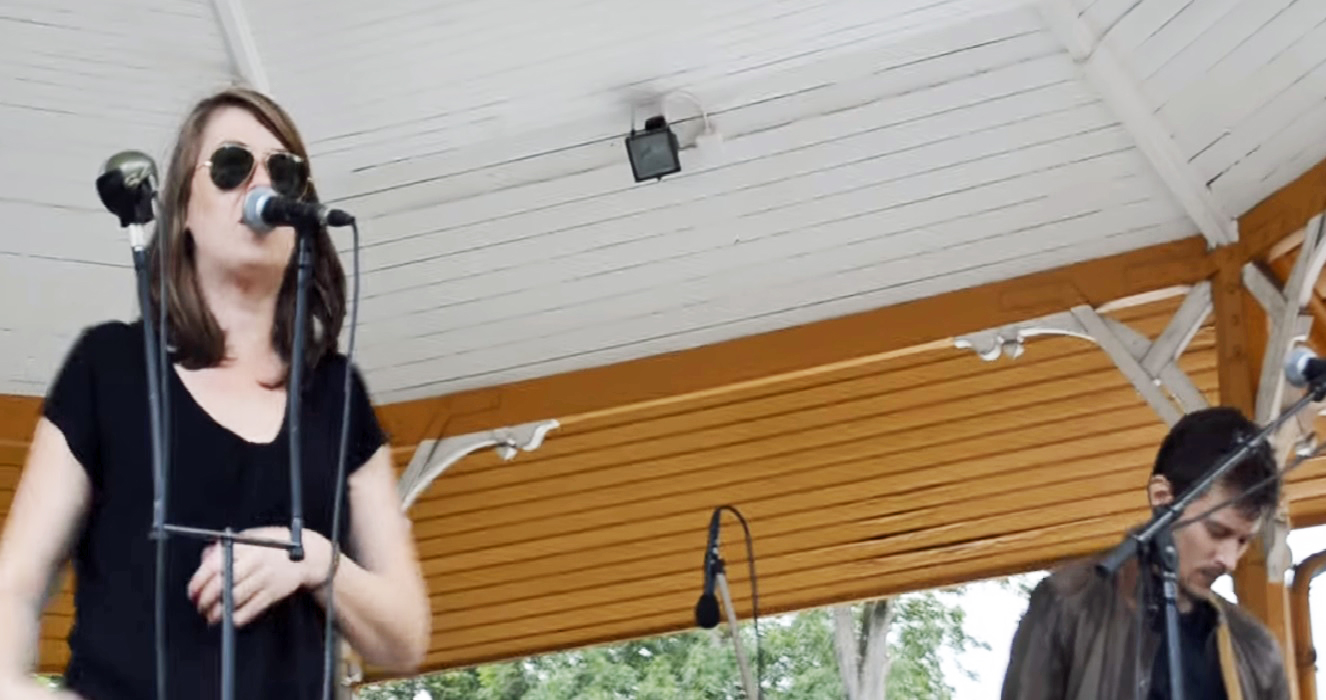 Hoboken Division formed in 2011 and have played gigs throughout France and the rest of Europe since then. Fingers crossed that they'll get across the pond to American shores someday soon.
Until then, check out their music on YouTube or, better yet, support their music through their site. And the next time someone clichés that "they don't make music like that anymore," tell them that you have two words for them:
Hoboken Division Nancy France
Non inultus premor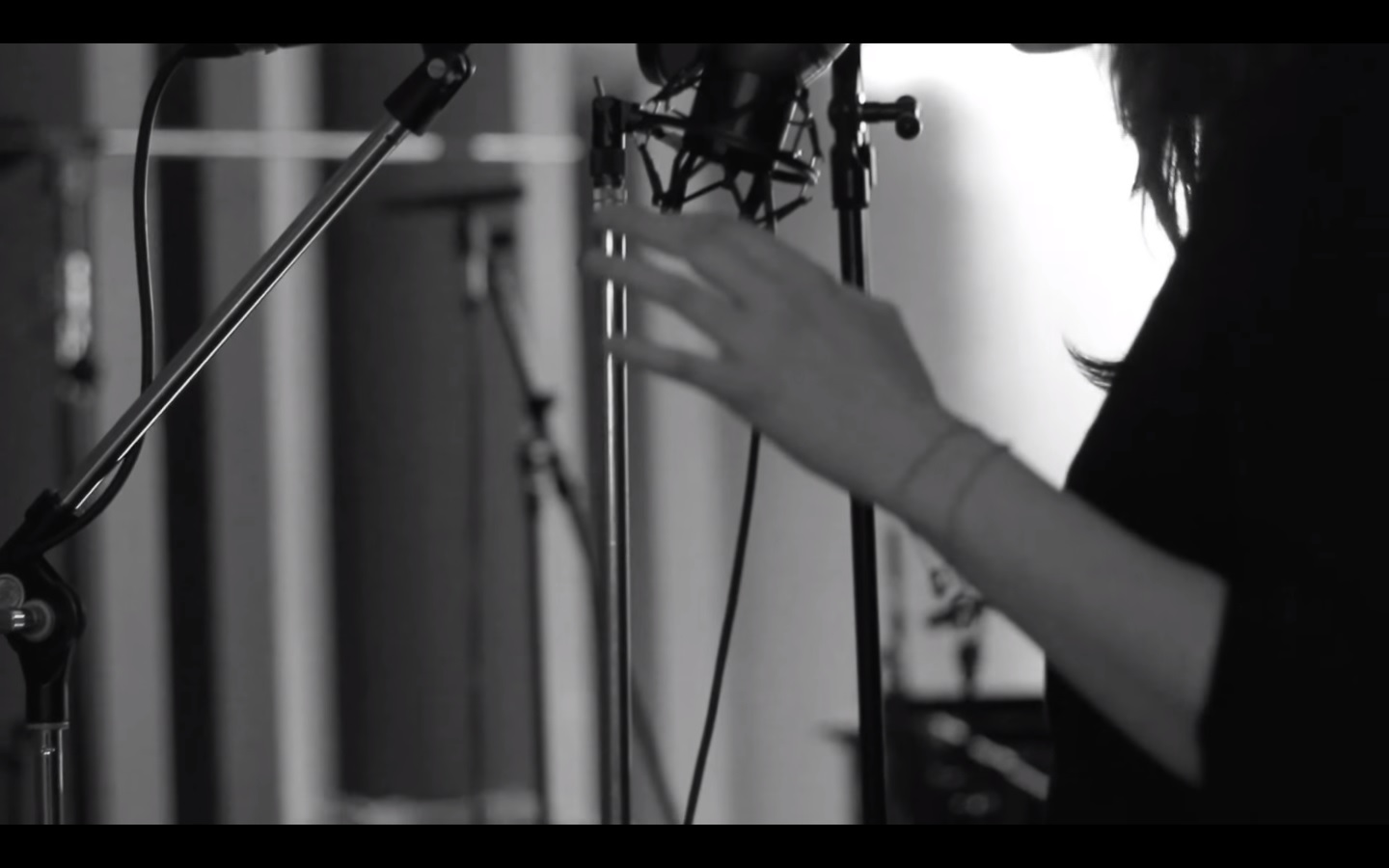 BTW…The motto Non inultus premor is Latin for "I'm not touched with impunity"—a reference to the thistle. Perhaps we can describe Hoboken Division's music the same way.
Hoboken Division Nancy France
How Hoboken
In a 2014 interview with the It's Psychedelic Baby Magazine  Marie explained the origin of the band's name:  When we decided to get serious with this band affair we wrote dozens of random cool words and names on a piece of paper.  It was covered with words that we liked for their sound, or with places that could refer to something…  In the middle there was "Hoboken Railroad Division", which we both loved.  'Railroad' only lasted a few weeks before we realized nobody here in France, ourselves included, was able to pronounce it correctly!  The name is a reference to the Hoboken terminal in New Jersey, where through out history thousands of people have met and mixed, people from the south running away from the Dustball in the early century were put in there when they arrived, people coming from Europe…  It was also was a port of departure for he GI's during both World Wars.  They had this maxim: "Heaven, Hell or Hoboken for Christmas".  We like to think that they brought the blues to Europe!  We really like the history of the place and it's a powerful symbolic place for the music we love.
Hoboken Division Nancy France
Mesmerizing
Their second album release was the The Mesmerizing Mix Up of The Diligent John Henry. Les Disques de la Face Cachée released it on on November 10th, 2017.
Check out "All Them Black Crows."
A review from the Rock Made In France site said (google-translated):  …it breathes the hot breath of the Delta and the grease of the funds of garage. The bottleneck wipes the handle in long, rough come and go beaten by a tribal rhythm and enhanced by a female voice never vulgar, always inhabited. 
Hoboken Division Nancy France
And while working on a third album, the band released "Cookies and Milk" single in December 2019.
Hoboken Division Nancy France