30 Days Dead Reminder
It continues…
It is day four of the annual (since 2010) free download offerings of live and previously unreleased Grateful Dead songs from the Grateful Dead site. Dead archivist David Lemieux selects each day's offering.
30 Days Dead Reminder
Day 1
Day one was China Cat Sunflower > I Know You Rider [1973-09-24, Pittsburgh Civic Arena]
The site also gives a bit of the song's history: This is from the first leg of the Fall Tour of 1973, which ran from 9/7/73 at Nassau Coliseum to 9/26/73 in Buffalo, NY
30 Days Dead Reminder
Days 2 & 3
Day 2: Help On The Way > Slipknot! > Franklin's Tower from April 17, 1984. The band played the Niagra Falls Convention Center that night.
The site pointed out that, "The Help > Slip > Franklin's came back in 1983, stuck around until 1985, and then returned in 1989 until 1995."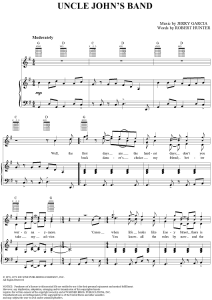 And yesterday's was: Uncle John's Band>I Need A Miracle from December 28, 1988 in Oakland at  Coliseum Arena. After just three days, we'd already received 51 minutes of live Dead. Truly a gift that keeps giving.
30 Days Dead Reminder
The Music Never Stops
Today's offering is a great Truckin' (that's redundant, I know) with a Bill Graham intro, "The food that feeds us all, the Grateful Dead."
We find out tomorrow when and where this particular version was played. As the site says, "You know your Ables from your Bakers from your C's, but can your finely tuned ears differentiate the cosmic "comeback" tour from a spacey 70's show? Each day we'll post a free download from one of the Dead's coveted shows. Will it be from that magical night at Madison Square Garden in '93 or from way back when they were just starting to warm it up at Winterland? Is that Pigpen's harmonica we hear? Brent on keys? Step right up and try your hand all November long and win a prize while you're at it."
30 Days Dead Reminder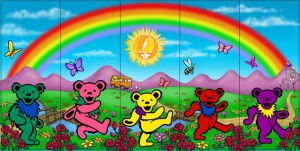 30 Days Dead Reminder
Please follow and like us: