Sweetwater Nancy Nevins
October 12…happy birthday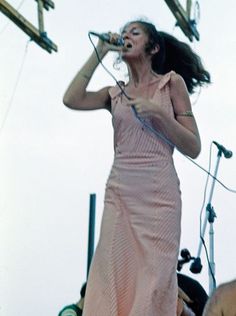 I try to do a blog piece for each Woodstock performer on their birthday and if her Facebook page is accurate 😀 , then October 12 is Nancy Nevin's birthday.
Sweetwater Nancy Nevins
The main source for my information is from a February 2, 2017 Wade Lawrence blog piece for the Museum at Bethel Woods Center for the Arts.
Nevins's Sweetwater story began when she was 17. She happened to stop at a coffeehouse on her way home. She sat in with Alex Del Zoppo (keyboards), Albert Moore (flute), and Elpidio Cobian (congas) who were jamming.
That was it. About an hour later she headed home. Eventually, though, she began performing with those three on the coffeehouse circuit. August Burns (cello), Fred Herrera (bass), and Alan Malarowitz (drums) joined and all became Sweetwater.
Sweetwater Nancy Nevins
Eponymous Sweetwater album
In 1968, Reprise Records released Sweetwater's first album, Sweetwater. The band toured as an opening act for some of the time's big names: The Doors, Eric Burdon and the Animals, Cream, Grateful Dead, Frank Zappa, and others.
They also found themselves on various TV variety shows such as The Red Skelton Show, The Steve Allen Show, Playboy After Dark, The Hollywood Palace, and American Bandstand.  Here's a clip from an appearance on Hollywood Palace with Bing Crosby's corny intro:
Sweetwater Nancy Nevins
1969 Festival circuit
Along with dozens of other bands that year, Sweetwater played at many festivals besides Woodstock:
Sweetwater Nancy Nevins
Bad luck and tragedy
For many Woodstock bands, their fame was brief. For others, like Santana, their fame blossomed a year later when their appearance became part of the triple-album and/or the Woodstock movie.
Sweetwater had neither.
And when a drunken driver sped into Nancy Nevins's stopped car, her career should have ended, too.
She wasn't supposed to live. She wasn't supposed have any mobility if she did live. And she certainly would never sing again if she regained any movement.
Sweetwater Nancy Nevins
Recovery
But after twenty-five excruciating years of rehabilitation, incredible persistence, great medical care, Nevins lives on. Nevins sings some (with a different voice), teaches more (and learns more every day), and realizes how fortunate she is simply to be alive.
Sweetwater released two more albums using some of her pre-accident recordings, but its members eventually went their own way as well.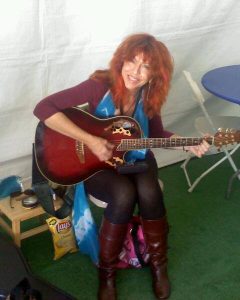 Her Facebook page lists this information as well:
Former Recording Artist at Self and Rhino Records, et al
Former Singer/Performer at Musician
Studied at California State University, Fullerton
Studied American Studies at California State University, Fullerton
Went to Glendale High School
Lives in Los Angeles, California
From Los Angeles, California
Sweetwater Nancy Nevins