Bassist Bob Arkin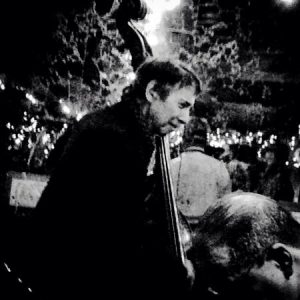 Bob Arkin is not as famous as his older brother, actor Alan Arkin. Bob lives and  works as a jazz bassist in New York City.
This younger Arkin also played bass with Arlo Guthrie at the Woodstock Music and Art Fair on August 15, 1969. That misty night. The night that Arlo gleefully announced from the stage that "There's supposed to be a million and a half people here by tonight. Can you dig that? The New York Thruway is closed, man."
While neither of those declarations are true, they have become part of that festival's lore. And though Arlo's presence at the festival is also remembered, he and his band mates, drummer Paul Motian, guitarist John Pilla, and Arkin, rarely are. Such is the fame of back up musicians. Just ask any member of the Wrecking Crew or the Funk Brothers.  This Arkin has a minuscule internet footprint compared to his famous brother. It may be deliberate as the blogger Jack Lokensky wrote about the time in that he went to the club Arkin was playing and wanted to ask Arkin to sign a poster:  After about an hour or so, the band took a break. I walked up to the performance area, as I progressed I took my poster from its protective tube. I reached the stage like area and standing there with his well worn black suit was Bob Arkin. I placed my poster on the piano and said, "Excuse me, Mr. Arkin?" "Yes", he replied. "May I please have your autograph?" It was only he and I standing there. I was shocked when he said "no". The thud that my jaw made when it it the floor resounded around the 1/2 empty club that only had space for 100 people. As I crestfallenly replaced my poster in the tube and turned to walk away, Mr. Arkin said " sorry" almost as an afterthought. When I returned to the table, I saw Bob Arkin getting a drink from the bar and chatting and laughing with some people at the bar.  Someone commented on that piece: I grew up with Bob Arkin in Los Angeles.  I never knew him as an adult, only in Junior High and High School.  He was always dedicated to his instrument, the bass, and I would see him walking by my home during the week lugging that full sized bass home, a distance of about three miles from school.  We played as young men and I never knew him to be anyting [sic] but respectful of others.  He came from humble beginnings like I did.  I do not have any idea how he fared as an adult but know him as a kind young man. According to the Spirit fan site, from January and February 1967, Arkin was in the pre-Spirit band called Spirit Rebellious #1.  The cdbaby site lists Arkin as having four albums:
Notes from in Between the Middle Men

Great Expectations

String Theory
from The Resurrection of Cyrannocio
Bassist Bob Arkin
Nowadays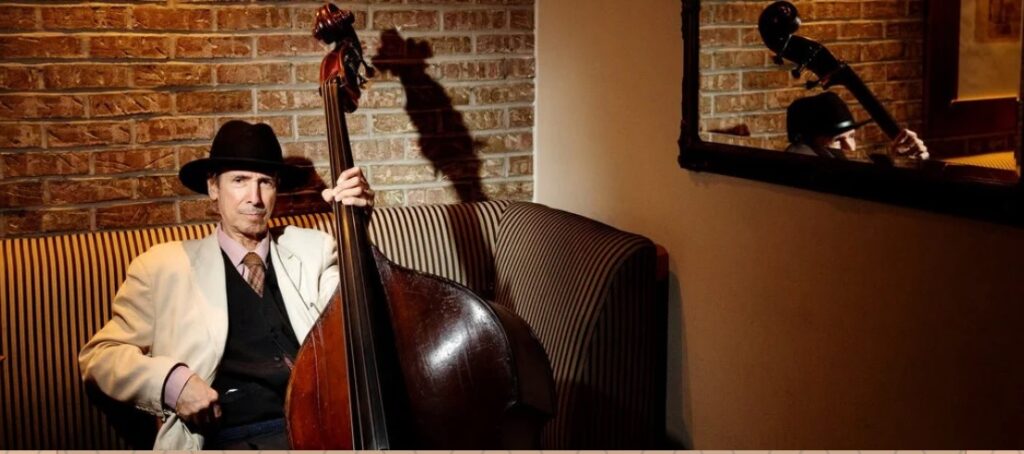 According to a 2014 New York Times article, Arkin continues to play regularly with a then 91-year-old cantankerous bandleader, Sol Yaged at Grata, a restaurant on East 59th Street in Manhattan.  To keep calm, Arkin walks between sets and chants to himself.
To read more about the Guthrie band at Woodstock, follow this link to Wade Lawrence's WoodsTALK blog.B
Youtube doc…Intimate look at Bob Arkin's music life.
His site has more information.
Bassist Bob Arkin