Who Smash Smothers Brothers
September 17, 1967
Tom and Dick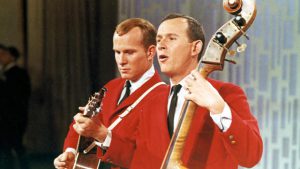 I had heard of the Smothers Brothers. They were a bit goofy and looked like they might be escapees from a barbershop quartet. They were actually brothers (unlike the Righteous Brothers) and I loved the way Tom joked but didn't joke with Dick.
Of course, Dick was a pretty funny word to hear on TV in the 1960s.
Their show began on CBS at 9 PM on Sunday 5 February 1967.  They followed the still popular and influential Ed Sullivan Show. Such a lead in spot would seem to make their show a shoe-in success, but keep in mind what was on NBC at the same time: Bonanza.
Who Smash Smothers Brothers
The underdog
Bonanza had been running for eight years already. A hugely popular show that made its viewers feel like cowboys who did the right thing at a time when making America great again was all the rage.
Poking fun at the Establishment was funny only to some Boomers, but for them, what fun it was.
Plus there was music. They had main stream performers like Jim Nabors, Jimmy Durante, siblings Frank, Jr and Nancy Sinatra, and Micky Rooney.
Who Smash Smothers Brothers
Underground music
For so-called "underground music" fans, seeing bands such as the Buffalo Springfield, Jefferson Airplane, the Turtles, the Blues Magoos, the Electric Prunes, and Simon and Garfunkel was a special treat. Such bands were not regularly seen on the few pre-cable TV stations typically available.
Who Smash Smothers Brothers
Follow the Clew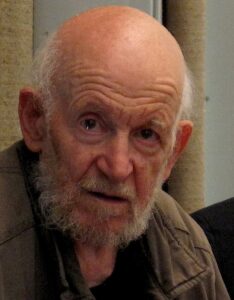 Gustav Metzger (10 April 1926, Nuremberg – 1 March 2017, London) was a German artist and political activist who developed the concept of Auto-Destructive Art.
It was he who inspired Pete Townshend's guitar and amp smashing, which in turn inspired Keith Moon to follow suit.
Oh, that night!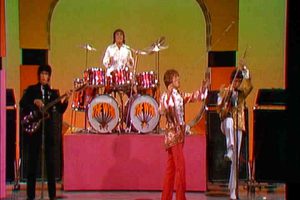 On September 17, 1967, The Who appeared on The Smothers Brothers Comedy Hour. They played 2 songs, "I Can See For Miles" and "My Generation".
At the end of "My Generation", Pete Townshend started smashing his amp.
Keith Moon had rigged his drum set to explode. It did and the explosions cut Moon's leg & singed Pete Townshend's hair, along with doing damage to Townshend's hearing.
Who Smash Smothers Brothers
Try try again
The story is apparently (and not surprisingly) that Keith Moon wanted to have an explosion at the end of their performance. In rehearsals, the explosion wasn't big enough and he asked for something bigger. It was increased, but Keith added more.
And history was made.
Here is a 2016 Rolling Stone magazine look-back at the event.
Who Smash Smothers Brothers