Spring 2021 COVID 19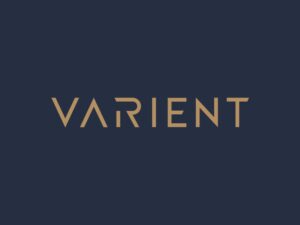 Spring 2021 COVID 19
2,477,878 COVID Deaths Worldwide
March 21: 114,365,615 cases; 2,536,762 deaths worldwide
511,133 COVID Deaths USA
March 21: 29,202,824 cases; 524,669 deaths in the US
% Vaccinated in the USA
March 21: 14.6% at least once; 7.1% both
Spring 2021 COVID 19
AstraZeneca
Announcement
March 22, 2021: in a late-stage study in the United States found that AstraZeneca's COVID-19 vaccine provided strong protection against sickness and eliminated hospitalizations and deaths from the disease across all age groups.
AstraZeneca said its experts did not identify any safety concerns related to the vaccine, including finding no increased risk of rare blood clots identified in Europe.
Although AstraZeneca's vaccine has been authorized in more than 50 countries, it has not yet been given the green light in the U.S. — and has struggled to gain public trust amid a troubled rollout. The study comprised more than 30,000 volunteers, of whom two-thirds were given the vaccine while the rest got dummy shots. [AP article]
Take Back
March 23: the following day, American federal health officials said that test results from a U.S. trial of AstraZeneca's COVID-19 vaccine may have included "outdated information" and that could mean the company provided an incomplete view of efficacy data, .
A spokesman from the drug company said Tuesday it was "looking into it." [AP article]
Update
March 24: AstraZeneca insisted that its COVID-19 vaccine was strongly effective even after counting additional illnesses in its disputed U.S. study.
The drugmaker said it had recalculated data from that study and concluded the vaccine is 76% effective in preventing symptomatic COVID-19, instead of the 79% it had reported earlier in the week. [AP article]
Spring 2021 COVID 19
2,758,733 COVID Deaths Worldwide
March 24: 125,540,591 cases; 2,758,733 deaths worldwide
558,422 COVID Deaths USA
March 24: 30,704,292 cases; 558,422 deaths in the US
% Vaccinated in the USA
March 24: 25.3 % at least once; 13.7 % fully
Vaccine Glut
March 26: vaccine manufacturers had been steadily increasing their output, and states had snapped up new doses as quickly as the government could deliver them. but officials expected the supply of vaccines to outstrip U.S. demand by mid-May, if not sooner, and were grappling with what to do with looming surpluses . [NYT article]
Infection Curve Plateau, But…
March 26: States raced to vaccinate as many people as possible as the United States' coronavirus infection curve continued its plateau for a third week at more than 55,000 new cases per day, a level that health experts warned could rapidly escalate into a new wave.
That prospect added further urgency to vaccination efforts, even as some states appeared confident that their inoculation levels justified loosening restrictions.
At least 31 states had pledged to make vaccines universally available to their adult populations by mid-April, and many more have announced plans to expand eligibility on or before May 1, a goal set by President Biden. Alaska, Mississippi, Utah and West Virginia have already made all adults eligible to receive shots, and some local jurisdictions have also begun vaccinating all adults.
The expansion cames at a critical juncture in the pandemic, with 25 states reporting persistently high infections, according to a New York Times database. Over the previous week, there had been a daily average of 58,579 new cases, about the same as the average two weeks earlier. [NYT article]
Spring 2021 COVID 19
2,758,733 COVID Deaths Worldwide
March 28: 127,863,603 cases; 2,797,663 deaths worldwide
562,526 COVID Deaths USA
March 28: 30,962,803 cases; 562,526 deaths in the US
% Vaccinated in the USA
March 28: 27.6 % at least once; 15.1 % fully
Spring 2021 COVID 19
WHO Report
March 29: according to a draft copy obtained by The Associated Press, a joint WHO-China study on the origins of COVID-19 said that transmission of the virus from bats to humans through another animal is the most likely scenario and that a lab leak is "extremely unlikely,"
The findings offer little new insight into how the virus first emerged and leave many questions unanswered, though that was as expected. But the report does provide more detail on the reasoning behind the researchers' conclusions. The team proposed further research in every area except the lab leak hypothesis. [AP article]
Spring 2021 COVID 19
Pfizer effective with young
March 31: the companies reported that the Pfizer-BioNTech Covid vaccine is extremely effective in adolescents 12 to 15 years old, perhaps even more so than in adults. No infections were found among children who received the vaccine in a recent clinical trial; they produced strong antibody responses and experienced no serious side effects. [NYT article]
Vaccine production error
March 31: workers at a plant run by Emergent BioSolutions in Baltimore manufacturing two coronavirus vaccines accidentally conflated the ingredients several weeks ago, contaminating up to 15 million doses of Johnson & Johnson's vaccine and forcing regulators to delay authorization of the plant's production lines.
Emergent BioSolutions is a manufacturing partner to both Johnson & Johnson and AstraZeneca, the British-Swedish company whose vaccine had yet to be authorized for use in the United States. Federal officials attributed the mistake to human error.
The mix-up has delayed future shipments of Johnson & Johnson doses in the United States while the Food and Drug Administration investigated what occurred. Johnson & Johnson moved to strengthen its control over Emergent BioSolutions' work to avoid additional quality lapses. [NYT article]
2,827,559 COVID Deaths Worldwide
March 31: 129,464,126 cases; 2,827,559 deaths worldwide
565,256 COVID Deaths USA
March 31: 31,166,344 cases; 565,256 deaths in the US
% Vaccinated in the USA
March 31: 29.4% at least once; 16.4 % fully
Spring 2021 COVID 19
US Case Increase
April 5: United States coronavirus cases increased again after hitting a low point late in late March and some of the states driving the upward trend have also been hit hardest by variants, according to an analysis of data from Helix, a lab testing company.
The country's vaccine rollout had sped up since the first doses were administered in December, recently reaching a rolling average of more than three million doses per day. And new U.S. cases trended steeply downward in the first quarter of the year, falling by almost 80 percent from mid-January through the end of March.
But during that period, states also rolled back virus control measures, and now mobility data shows a rise in people socializing and traveling. Amid all this, more-contagious variants have been gaining a foothold, and new cases are almost 20 percent higher than they were at the lowest point in March.
2,876,102 COVID Deaths Worldwide
April 5: 132,529,221 cases; 2,876,102 deaths worldwide
569,282 COVID Deaths USA
April 5: 31,496,976 cases; 569,282 deaths in the US
% Vaccinated in the USA
April 5: 32% at least once; 18.5 % fully
Spring 2021 COVID 19