Saxophonist Trevor Lawrence
Trevor Lawrence played with the Paul Butterfield Blues Band at Woodstock and I've tried to do a little piece on each of the performers at that famed festival.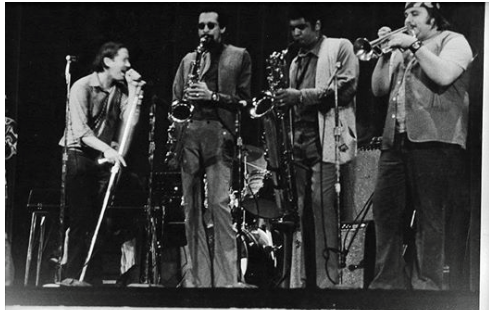 I try not to be too lazy about gathering some biographical information about each performer, but I could not do a better description of Trevor Lawrence than what appears at his Facebook page, so that is exactly where I've selected the following. Be ready to be impressed!
Saxophonist Trevor Lawrence
Some list

!
The Sax-Man for, Marvin Gaye, Stevie Wonder, The Rolling Stones, The Butterfield Blues Band at Woodstock, B. B. King, Lynyrd Skynyrd, Ringo Starr, John Lennon, Fats Domino, Harry Nilsson, The Pointer Sisters, Carly Simon, Martha Reeves, Etta James, John Mayall, Ace, Goldie Zelkowitz, Roberta Flack, Bonnie Raitt, Leo Sayer, Country Joe McDonald, Mongo Santamaria, King Curtis, Syreeta Wright, Chuck Rainey, Jackie Lomax, Howard Tate, Lightnin' Rod, The Rocky Horror Show, Andrew Gold, Melissa Manchester, Van McCoy, and many more. . .
Saxophonist Trevor Lawrence
Roots
Trevor Lawrence started playing the Saxophone when he was 11 years old. He was exposed to Music Theory and Harmony, when he was about 13 years old, by his next door neighbor Sol Moore. Moore, who happened to be an accomplished Music Arranger and Baritone Sax. player with the "Les Hite Band", and Graduate of the Schillinger System of Musical Composition, used by George Gershwin, became his music Mentor. This mentoring intrigued and inspired him, as he continued taking Music Lessons privately, and playing in the School Band, while attending public school in Brooklyn, New York. 
Saxophonist Trevor Lawrence
Arranger/Composer
Trevor's musical accomplishments continued to grow as he developed his skills as an Arranger / Composer for records and later television, and movies. After moving to Los Angeles, CA., he expanded his musical involvement to Record Producing and Songwriting. On the cutting-edge of developing and writing songs with artists, Trevor created such hits as, "I'm So Excited", "Could I Be Dreaming", with the Pointer Sisters and "All the Way Down" for Etta James. The theme song for the popular Jackie Gleason and Richard Pryor Film, "The Toy", "I Just Wanna Be Your Friend" sung by the great Jeffery Osborne. Trevor was also The Composer and the Music Supervisor for the Sidney Poitier film "To Sir With Love II", and has Produced and Directed the TV shows "Live From The Club" on BETJAZZ and "B In Tune TV" distributed by Viacom. 
Saxophonist Trevor Lawrence
Films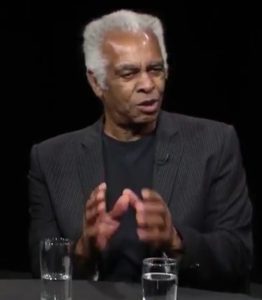 Trevor Lawrence is known for songs in the Hit Films, Transformers, Working Girl, Happy Go Lucky, Summer Lovers, Working Trash and Vacation, to name a few.
Combining his musical talent, experience and knowledge, Trevor continues to move into the entertainment world of today by applying his talents to Playing the Saxophone, Producing Records, Developing Television Shows, Movies, and creating CG for the Visual Interpretations seen in Modern Media .
Trevor enjoys an artistry that generates a lifetime of musical vision and innovation.
Saxophonist Trevor Lawrence
Credit list
And if that's not impressive enough and you still have time, check out his AllMusic credit list.
Here is a video of a great conversation that Trevor Lawrence explains his love of music and how hard it is to learn to play with someone, not just by yourself.
Saxophonist Trevor Lawrence